The most photographed mountains in North America are in Aspen, Colorado. A reflective lake and two giant snow-striped mountaintops, named Maroon Peak and North Maroon Peak, anchor a blissful panorama exemplified by a symphony of color that changes with the seasons.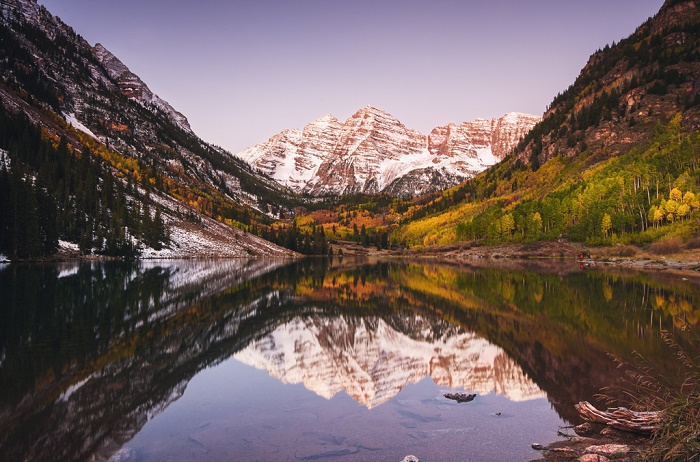 Located just 16 km (10 miles) west of Aspen or 26 km (16 miles) from Snowmass up Maroon Creek Road off Highway 82 in a glacial valley, the 14,000-foot peaks truly epitomize the beauty of the Rocky Mountains.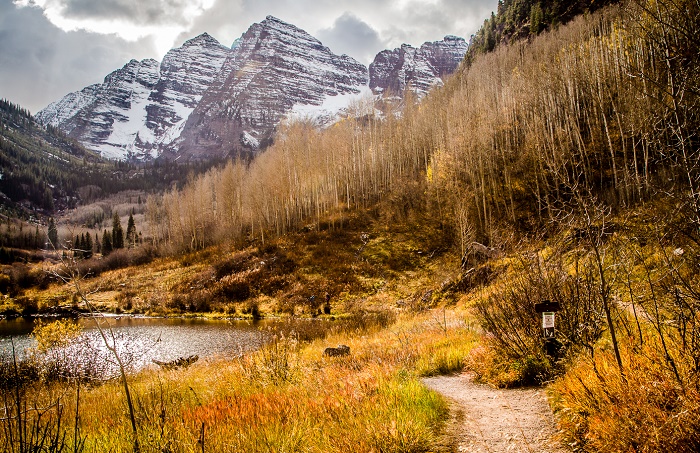 The mountains are on the border between Pitkin County and Gunnison County, Colorado, United States. Maroon Peak, at 4,317 m (14,163 feet), is the 27th highest peak in Colorado; North Maroon Peak, at 4,273 m (14,019 feet), is the 50th highest.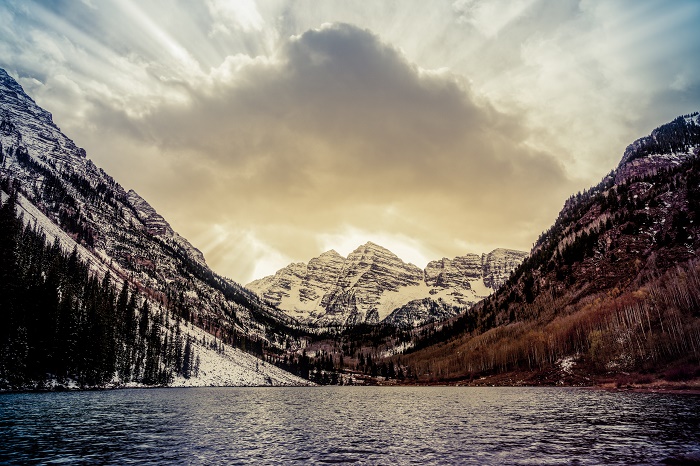 The view of the Maroon Bells to the southwest from the Maroon Creek valley is one of the most famous scenes in Colorado, and is reputed to be the "most-photographed spot in Colorado" and one of Colorado's premier scenic overlooks.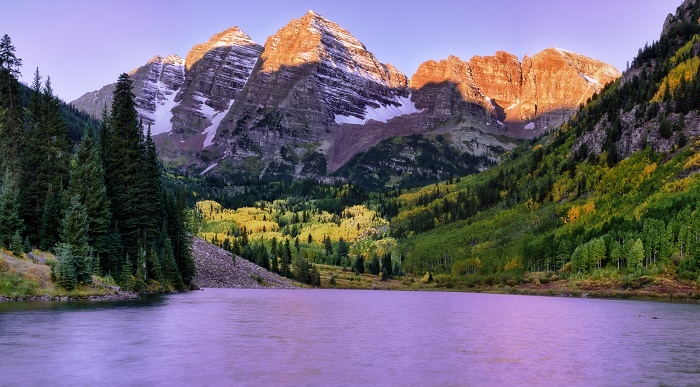 The peaks are located in the Maroon Bells – Snowmass Wilderness of White River National Forest. A US Forest Service sign on the access trail refers to these mountains as "The Deadly Bells" and warns would-be climbers of "down sloping, loose, rotten and unstable" rock that "kills without warning".

Unlike other mountains in the Rockies that are composed of granite and limestone, the Bells are composed of metamorphic sedimentary mudstone that has hardened into rock over millions of years. Mudstone is weak and fractures readily, giving rise to dangerously loose rock along almost any route.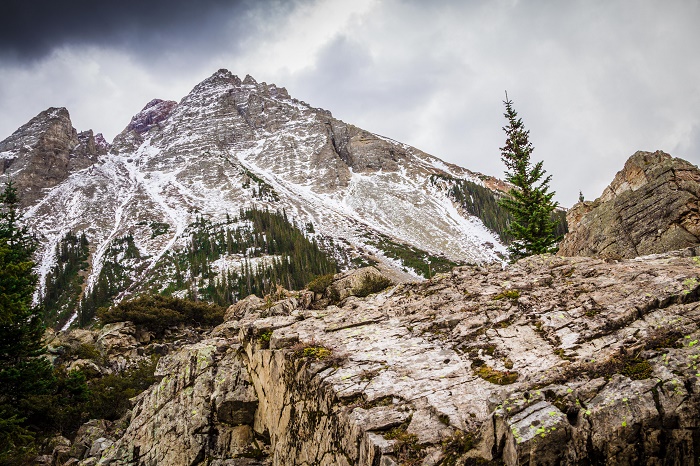 The mudstone is responsible for the Bells' distinctive maroon color. The Bells got their "deadly" name in 1965 when eight people died in five separate accidents.