Deception Pass is a small strait that separates Whidbey Island from Fidalgo Island, which are located in the northwestern part of the State of Washington, within the United States of America. Connecting too Skagit Bay with the Strait of Juan de Fuca, the Deception Pass is also part of one of Washington's most-visited state parks, the Deception Pass State Park.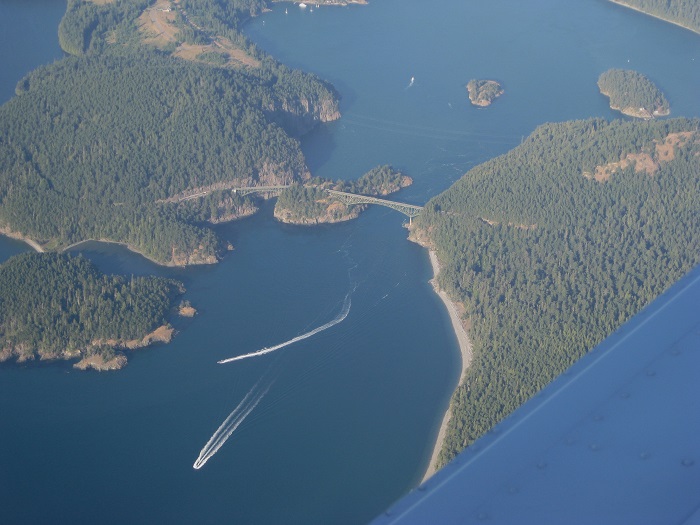 Throughout the history, the area around the pass has been home to various Coast Salish tribes, until the first Europeans settle their eyes on Deception Pass. This happened during the expedition of the Spanish Peruvian explorer, cartographer, naval officer, and colonial official Manuel Quimper on the British merchant ship that sailed on fur trading ventures Princesa Real in 1790, who gave the Spanish name of Boca de Flon.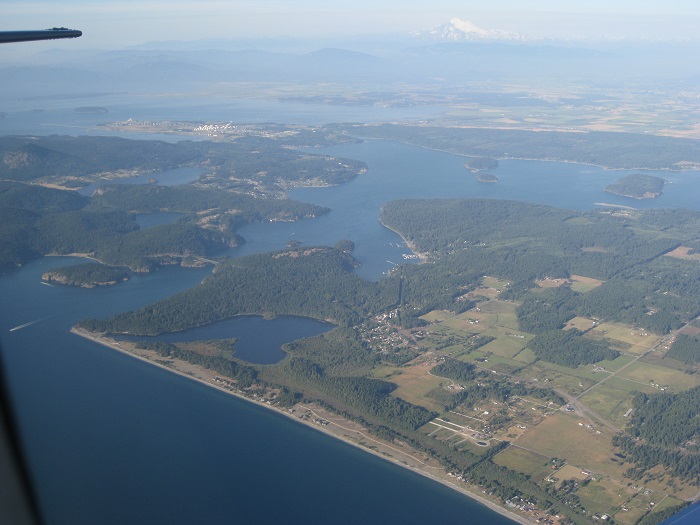 There have been also other expeditions, for instance the one of Joseph Whidbey, better known as the Vancouver Expedition, who found Deception Pass on 7 June 1792 and mapped it more precisely. It was George Vancouver, a British officer of the Royal Navy, who named the pass as it is today due to the deception it had misled him into thinking Whidbey Island was a peninsula.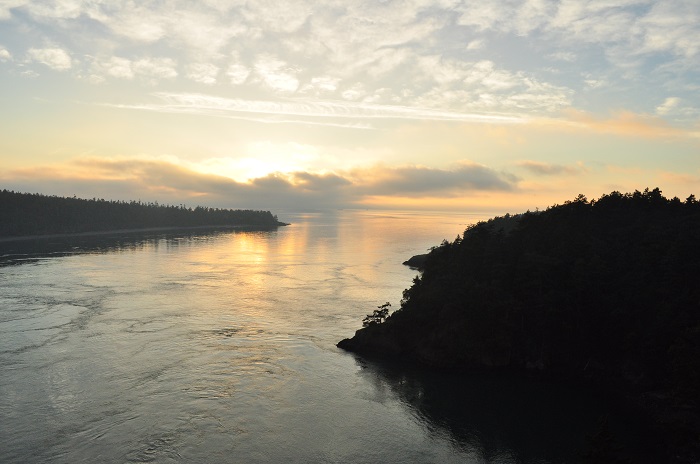 This amazing current strait is quite dramatic since the tidal flow and whirlpools are moving very quickly, making it quite dangerous. One of the most interesting features is the Deception Pass Bridge, which is the common name for two bridges that are connecting the Whidbey and Fidalgo Islands via the Pass Island that stands between them with the Washington State Route 20.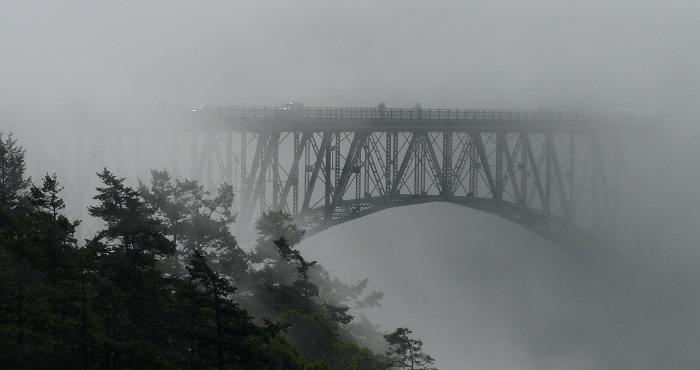 Construction began in August 1934, however, it took a bit more than a decade to finish it, as it was inaugurated in August 1935. The steel deck arch bridge stands above both, the smaller one, Canoe Pass and more interesting one, Deception Pass, creating a very interesting sight of natural and man made structure, where both of them are blended together.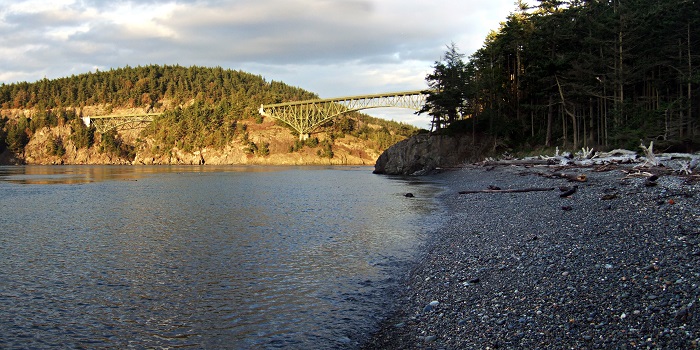 Listed on the National Register of Historic Places in 1982, the bridge is recognized for its engineering and the elegant architecture that complements the scenic and geologic wonder of Deception Pass. Before the bridge was constructed, the wide pass was only crossable with an unscheduled ferry, which was supposed to be summoned by hitting a mallet against a metal lumberjack saw which sounded the "BOING" to the operator.

This was the sign that the passengers are ready to cross on the other side, and at one time, the first ever woman ferry boat captain in the State of Washington would come and pick them up. Nowadays, with plenty of visitors, Deception Pass is certainly one of the most exquisite landmarks of the big state, and every single visitor is enjoying in the wild waters that run beneath the Deception Pass Bridge.