The National Palace, also known as Palácio Nacional de El Salvador, is a reconstructed palace that serves as a great landmark in the capital city of the Republic of El Salvador, San Salvador. Even though the country does not have a monarchy, this building replaced the old one which was destroyed by fire in December 1889, and instantly became a national symbol.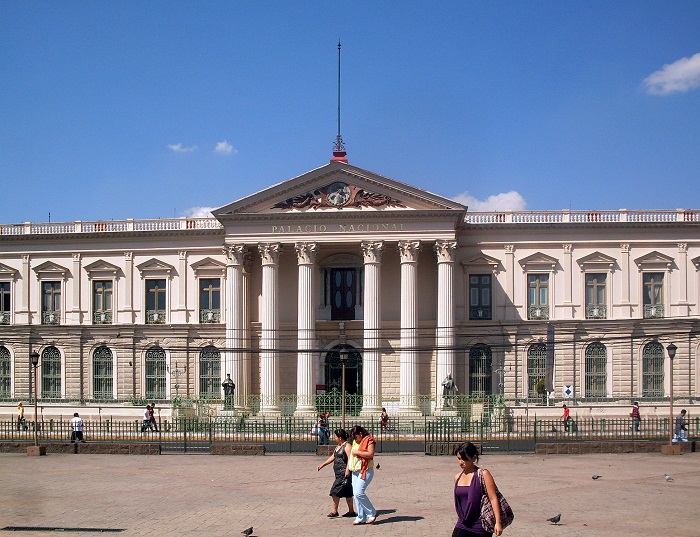 Built between 1905 and 1911, it was the creative work of the engineer José Emilio Alcaine, who together with Pascasio González Erazo created this magnificent landmark in the historic center of San Salvador. The architectural style follows the combination of the Neo-Gothic, Neoclassical and Renaissance styles, which was funded by savings from coffee exports.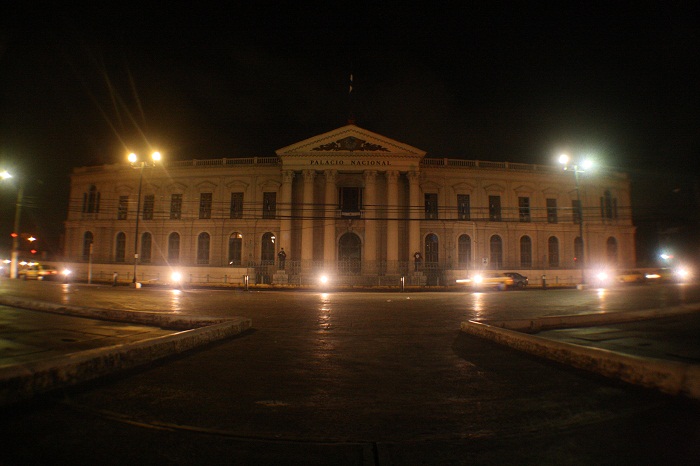 As a matter in fact, for every quintal (100 kg – 220 lbs) of exported coffee, one Salvadoran colón was invested into the construction of the palace. Most of the materials used in the construction were brought in from Germany, Italy and Belgium, creating a place which is well known for its tile work.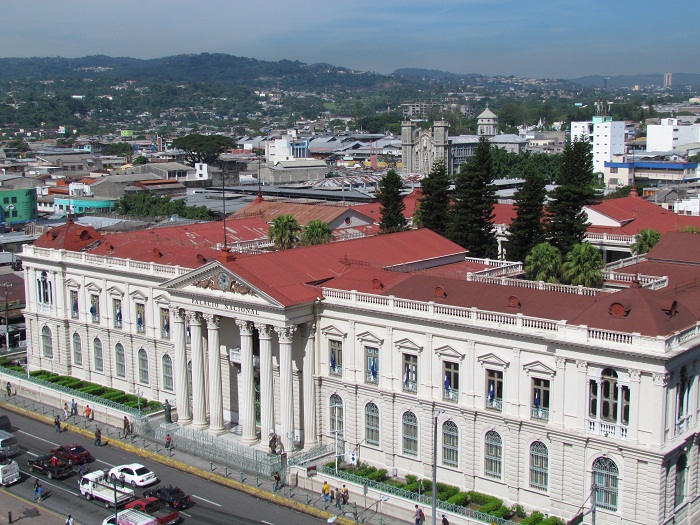 Within the structure, there are 104 rooms, among which the most distinctive are the four ones which stand out from the rest due to their interesting features. The Red Room is the one which was used for inauguration and presentation of diplomatic credentials of the ambassadors assigned to represent their countries in El Salvador.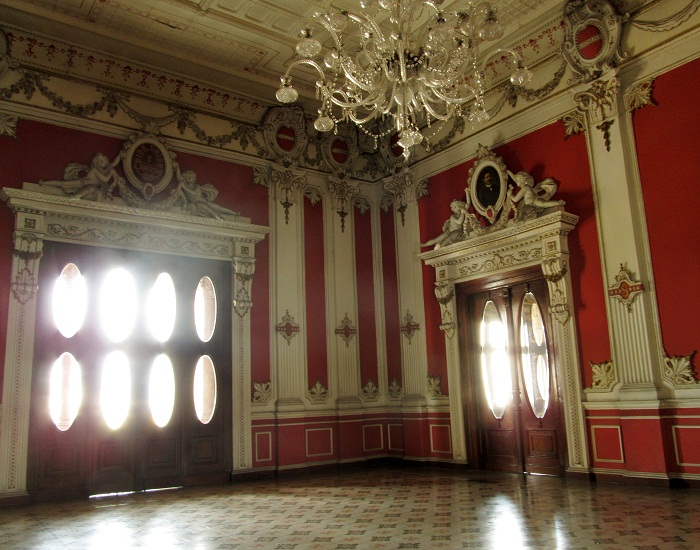 The Yellow Room was used as the office of the President of El Salvador. The Pink Room was the "home" of the Supreme Court of Justice, as well as the Ministry of Defense. Finally, the Blue Room served as a meeting room since 1906 for the Legislative Assembly of the country.
The exterior façade is standing out from the rest of the structures in the center as it has six columns, in addition to the statues of Christopher Columbus and Isabella I of Castile which were donated in 1924 by the King of Spain, Alfonso XIII of Spain.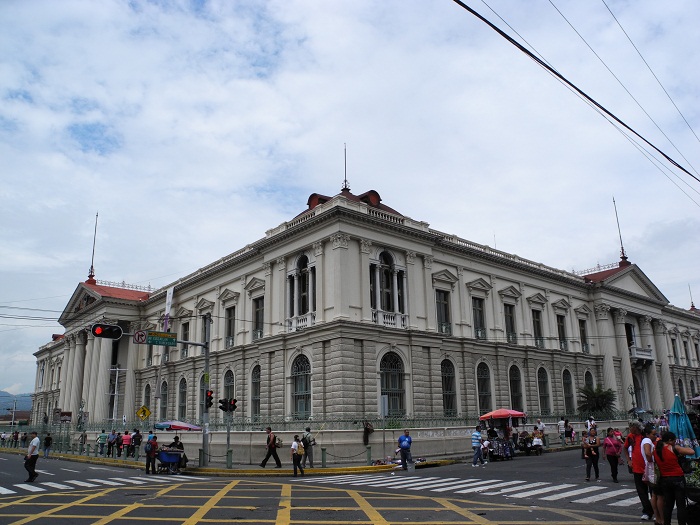 Declared as a National Monument in 1980, it is free to go inside and enjoy in the different floor and ceiling patterns which are alluring people to go inside and enjoy as much as possible in the exquisite work the National Palace of El Salvador offers.