Monumento al Divino Salvador del Mundo, or as it is the English translation Monument to the Divine Savior of the World, is one monument which consists of a Jesus Christ statue standing on top of a global sphere of planet earth, placed on top of the tall four-sided concrete base pedestal, located in the capital city of El Salvador, San Salvador.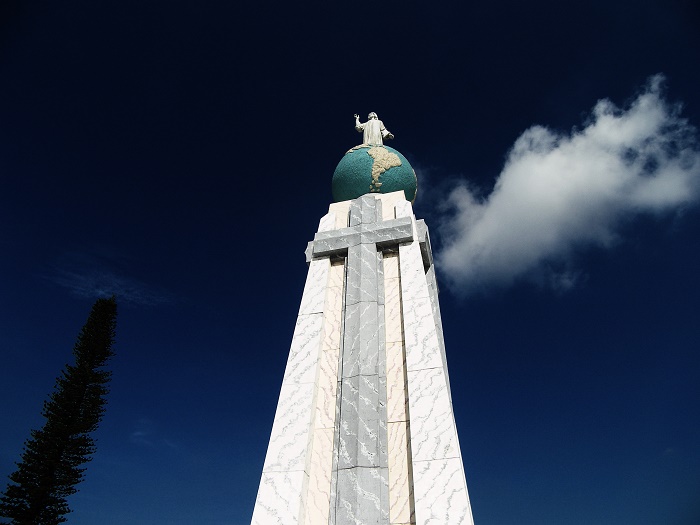 It is a landmark and a great symbol that identifies and represents both El Salvador and Salvadorans throughout the world. The Pedestal on which the monument is built, was suppose to be a decoration for the tomb of Manuel Enrique Araujo, the President of El Salvador between 1911 and 1913, and presented by Araujo's family on November 26, 1942, in connection to the first National Eucharistic Congress in San Salvador.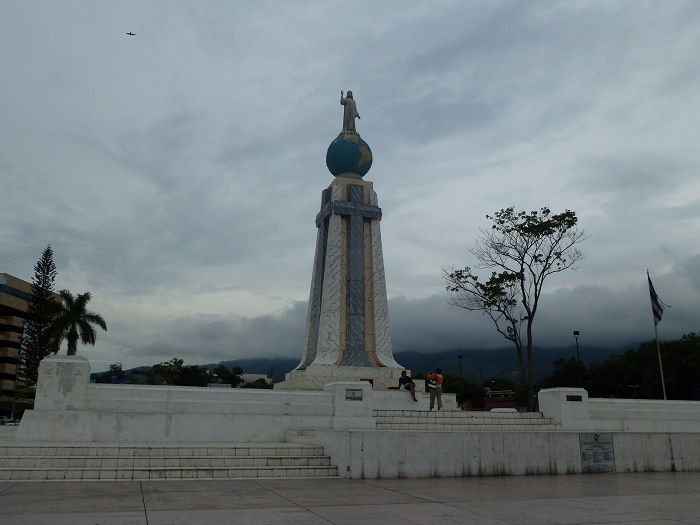 The monument is the focal point of the Savior of the World Plaza near downtown San Salvador. The structure was designed by José María Villaseñor, and officially built as previously stated in November 1942. Sadly, the statue was heavily damaged in the San Salvador earthquake that happened in 1986, however, it was rebuilt and put back again in place months after the campaign "Lift up your soul Salvadoran".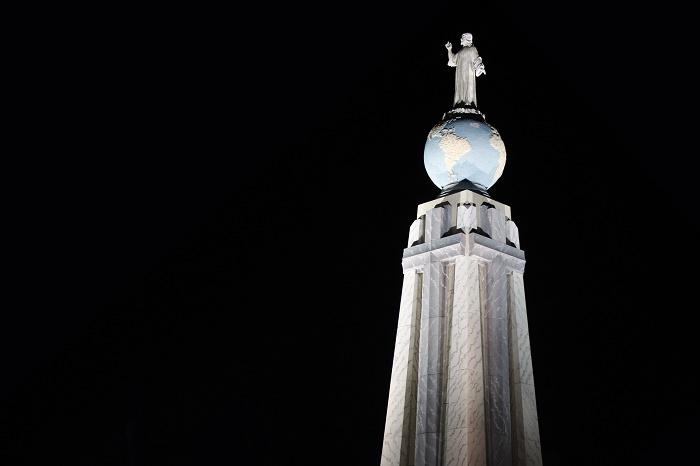 Nevertheless, a new restoration project in 2010, has remodeled the whole plaza and it was upgraded as well entirely, with new sidewalks, stands and area for the flags. The statue of Christ on top of the stand, was revamped with new bright paint. Simply alluring!