Moldoveanu Peak is the highest mountain that can be found in Romania, located in the Făgăraș Mountains of the Southern Carpathians, in Argeș County.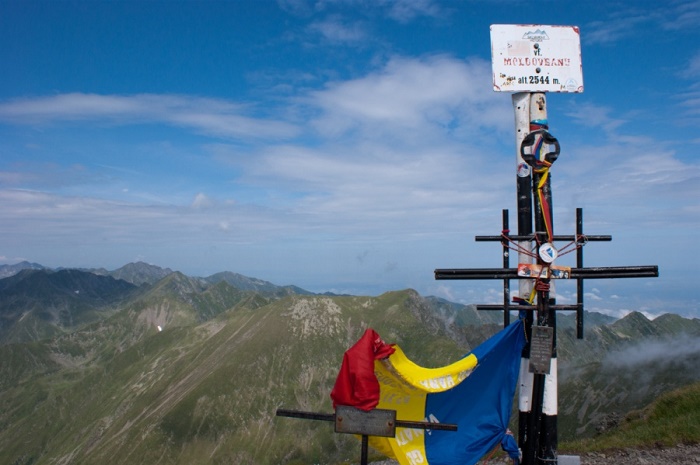 With an elevation of 2,544 meters (8,346 feet) above sea level, the mountains of Transylvania conjure up images of dark serrated ridges and peaks, swirling mists, crumbling castles and above all the image of Dracula.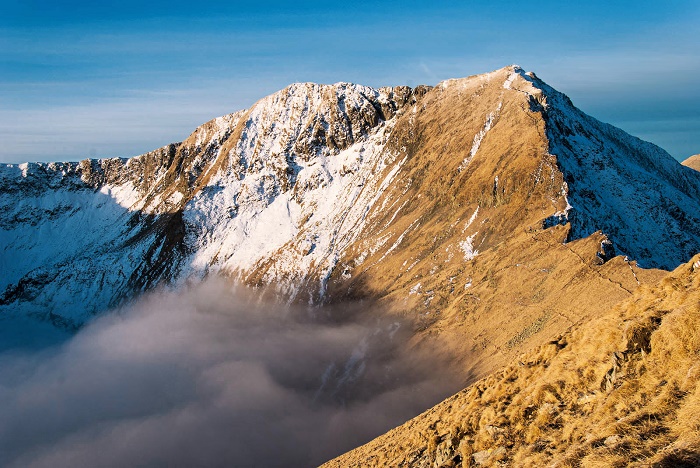 Very popular among hikers who would like to climb the highest peaks of every country, it is popular also due to the fact that just 420 meters (1,378 feet) to the north is located Viştea Mare Peak, that serves something like a twin brother to Moldoveanu Peak, and it is 17 meters (56 feet) higher from Moldoveanu.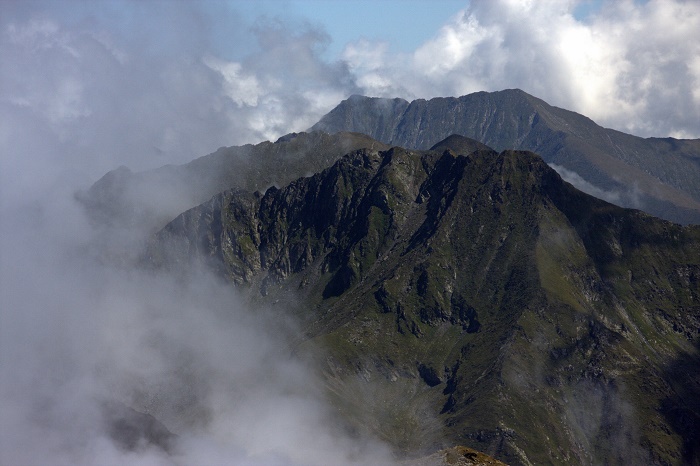 Both together form the well known and easy to recognize trapezoid Viştea Mare – Moldoveanu, the highest ridge in Făgăraş Mountains and in the whole country. To reach the top of the mountain requires very good strength and not giving up once set to reach the highest peak.
The nearest big city is Braşov, and the small town of Victoria is the nearest settlement, however, the closest road is just four days round trip, which means not just hiking, but also camping unless sleeping in one of the huts en route, and bringing enough gear and food to last for those days.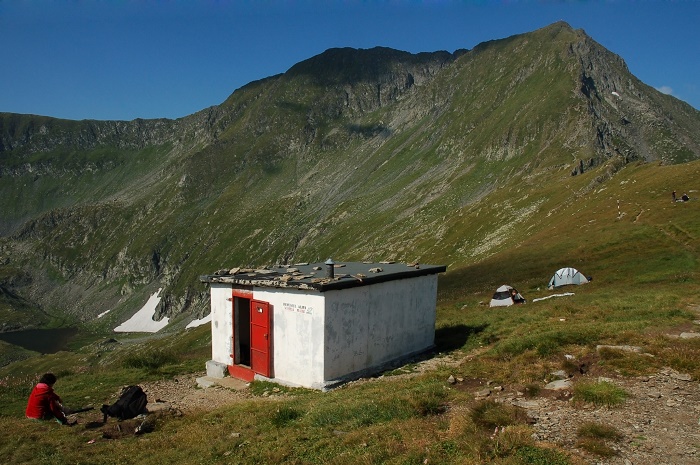 Nevertheless, the moment one steps on the highest point, all the effort that has been put in the climb will be forgotten due to the impressive sighting, which is unique with the breathtaking views.