The Maiden Tower is a Baku landmark, a much loved symbol of the city and of Azerbaijan. It looks dark and enigmatic, looking out to sea from the southern edge of Baku´s old, walled city, the Icheri Sheher.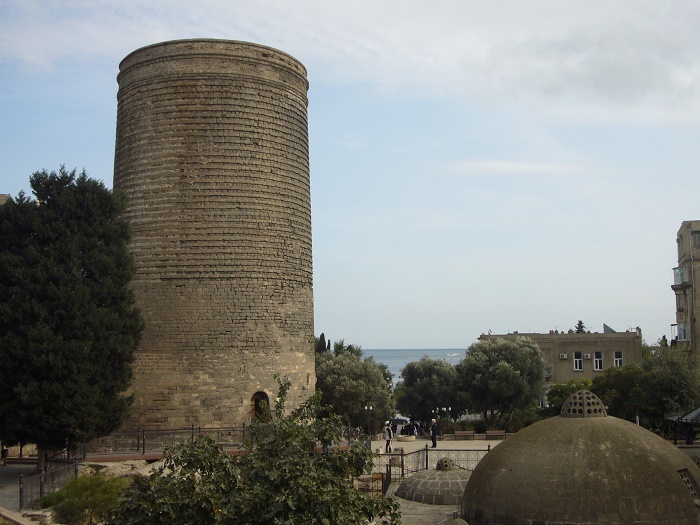 Together with the Shirvanshahs' Palace, dated to the 15th century, it forms an ensemble of historic monuments inscribed in 2001 under the UNESCO World Heritage List of Historical Monuments as cultural property, Category III. As one of Azerbaijan's most distinctive national emblems, it is featured on Azeri currency notes and official letterheads.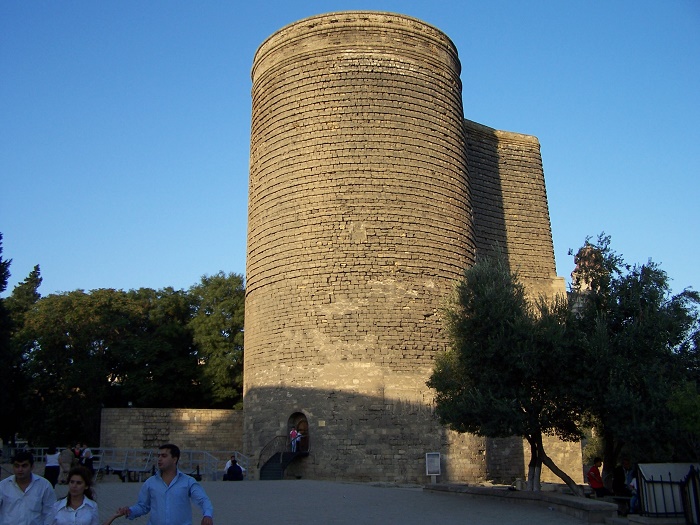 The Maiden Tower houses a museum, which presents the story of historic evolution of the Baku city. The view from the roof takes in the alleys and minarets of the Old City, the Baku Boulevard, the De Gaulle house and a wide vista of the Baku Bay. In recent years, the brazier on the top has been lit during the nights of the Novruz festival.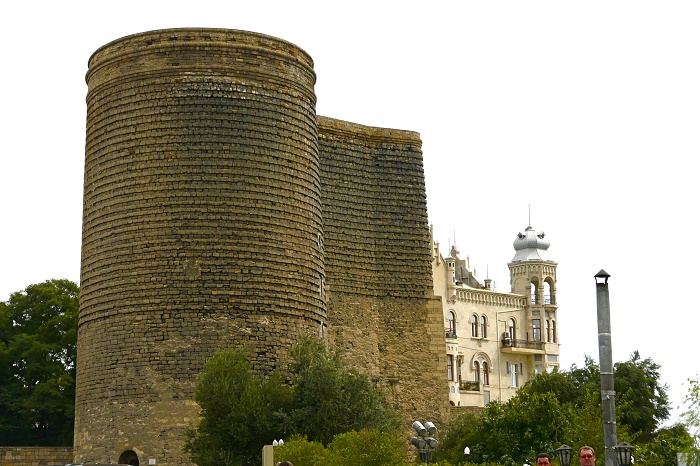 As of 2011, the tower also participates in "Earth Hour," a campaign against climate change in which large buildings "go dark" for an hour to draw awareness to the cause. It is built on solid rock foundation, and is a fusion of Arabic, Persian and Ottoman influences. It was constructed alongside a natural oil well. It is a cylindrical eight story structure that rises to a height of 29.5 meters (97 feet) with a base diameter of 16.5 meters (54 feet).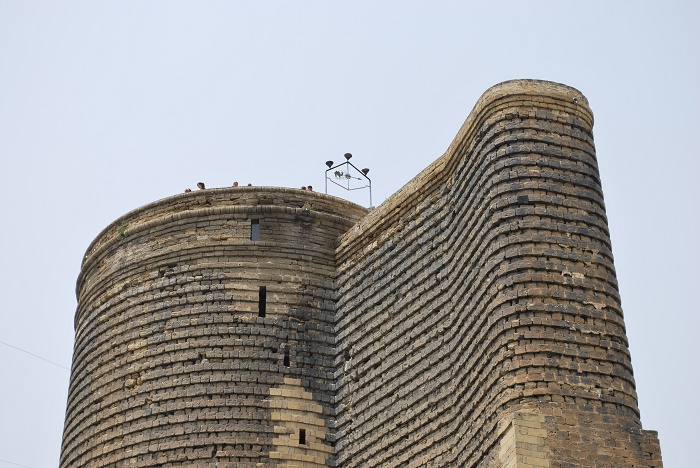 The internal space available in the tower is said to be adequate to accommodate 200 people. A long solid projection to the main tower faces east, which is oriented towards sunrise pointing to the equinoxes, which has led to the conclusion that it was built as an astronomical tower; while the buttress faces east, the door access to the tower faces southeast.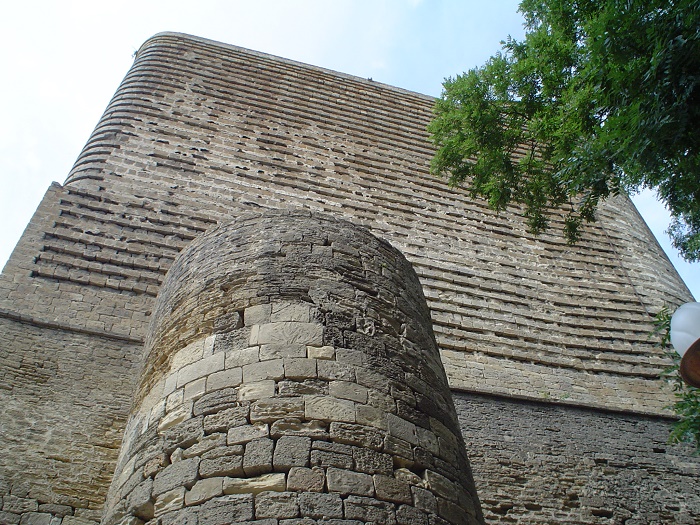 There is a legend that the locals are telling all the time, and also it has been a subject of many poems and plays… The legendary tale of the king willing to force his daughter to marry a man she doesn't love, which she escapes by asking her father to first build a tower for her, and when it is finished committing suicide by jumping from the top of it has been the subject of many Azerbaijani poems and plays.