Heydar Aliyev Center is a building complex that can offer many cultural events and space for conferences, located in the capital city of the Republic of Azerbaijan, Baku.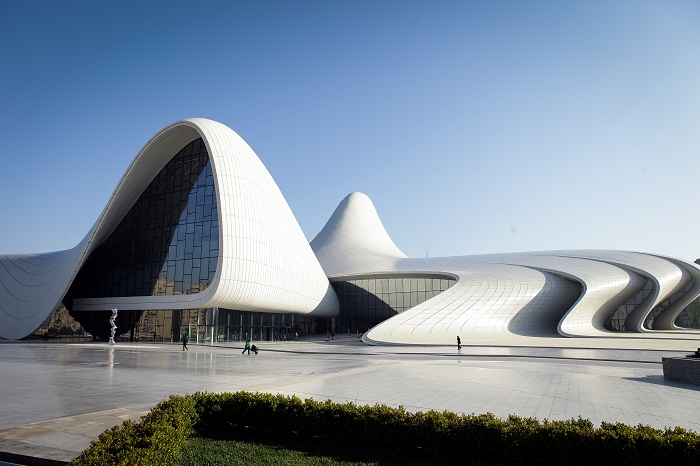 The unique shape of the complex is very interesting due to its distinctive architecture and flowing, curved style that eschews sharp angles. Confounding context, scale and materiality, to a growing repertoire of prodigious object buildings in the ambitious, oil-rich capital.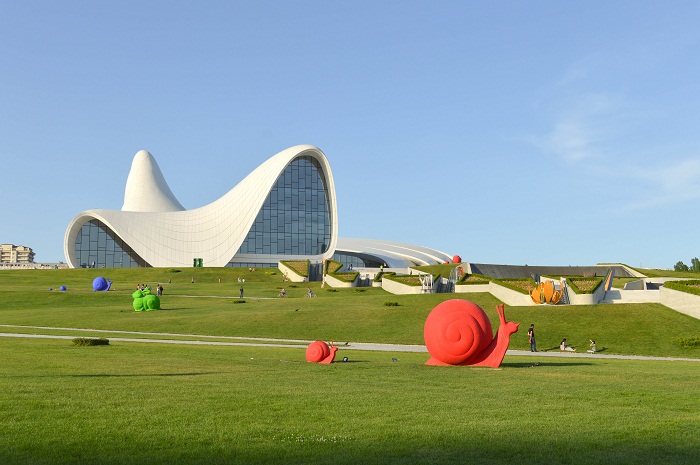 The building complex was named after the Azerbaijani President Heydar Aliyev, who was head of the country from 1993 until 2003. When Azerbaijan got its independence from the Soviet Union, it began investing heavily in modernizing and developing the infrastructure and architecture of Baku, departing from its legacy of normative Soviet Modernism.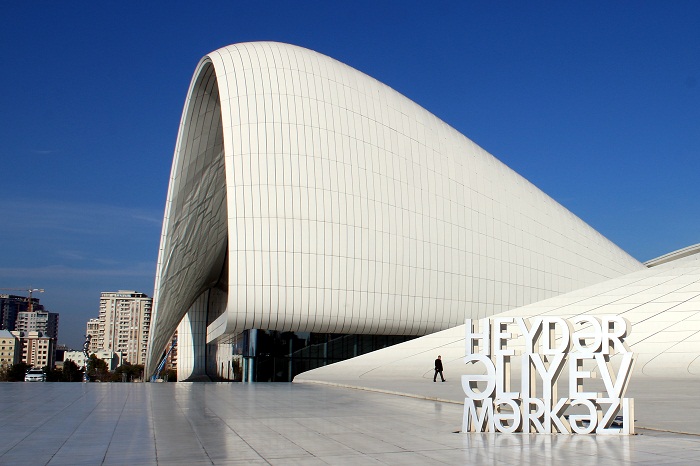 One of the main structures in the city, which has an important role for the redevelopment, is actually this complex. It consists of conference hall (auditorium), a gallery hall and a museum. The construction began in 2007, and due to its new-looking style of architecture was finished in 2012.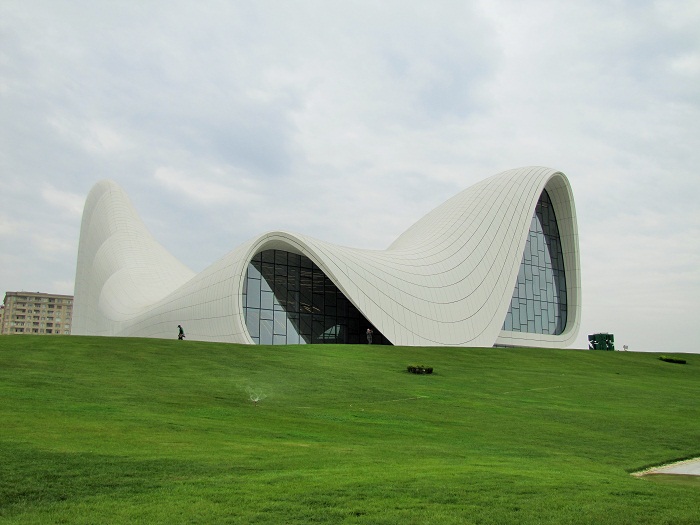 The architect who designed it is the Iraqi-British Zaha Hadid from the Zaha Hadid Architects company. Even though it is not in the city center, it is close to it. The 74 metres (243 feet) tall building represents a fluid form which emerges by the folding of the landscape's topography and by the wrapping of individual functions of the center.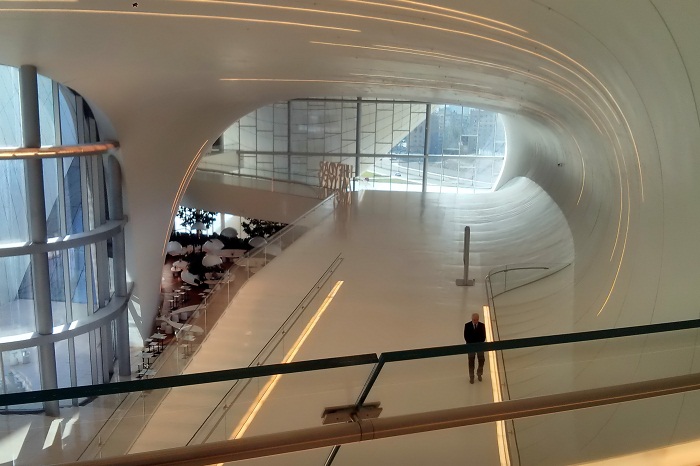 Even though the fluid-like shape of the center connects the three spaces, it also provides each element of the center with its own identity and in the same time privacy. As the "fluidity" is not a new design to the region, in the historical Islamic architecture rows, grids, or sequences of columns flow to infinity like trees in a forest, establishing non-hierarchical space.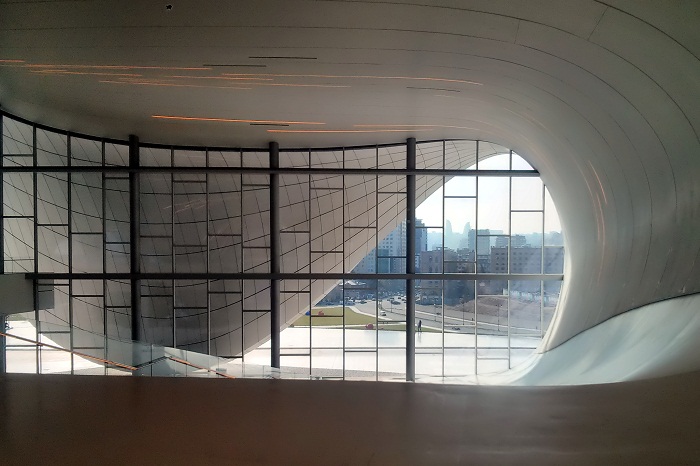 Continuous calligraphic and ornamental patterns flow from carpets to walls, walls to ceilings, ceilings to domes, establishing seamless relationships and blurring distinctions between architectural elements and the ground they inhabit.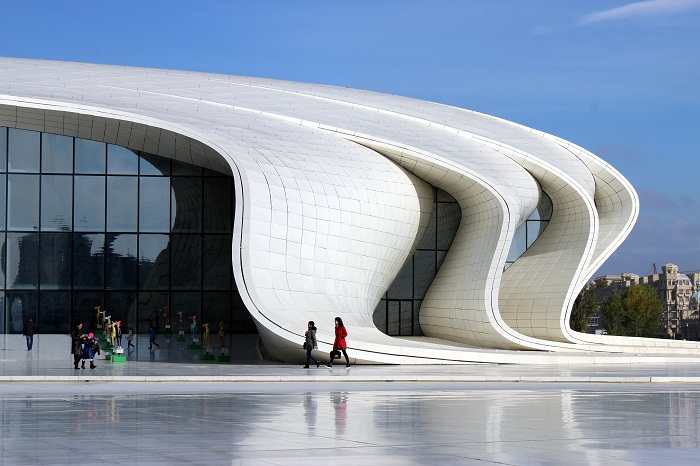 As the center folds inside, the skin erodes away to become an element of the interior landscape of the center. Becoming the real new landmark of the city of Baku, as well as Azerbaijan, it is an innovative and cutting-edge design building complex, slowly starts being shown to the world as a masterpiece of the Caspian area.