The Momine Khatun Mausoleum, also known as Mu'mine Khatun Mausoleum and Atabey's Cupola, is an outstanding landmark and the last resting place of Ildegizid Atabeg Jahan Pahlawan's first wife, located in the landlocked exclave of the Nakhchivan Autonomous Republic, which is part of the Republic of Azerbaijan.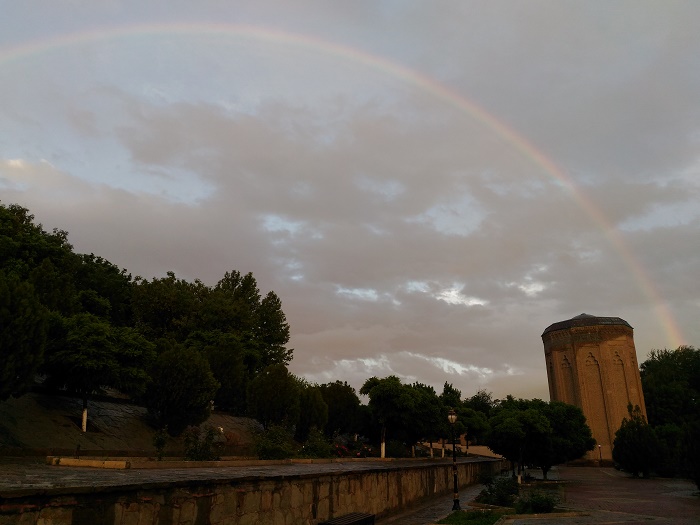 Being a representative masterpiece of the Nakhchivan architectural tradition of the medieval era, which was built between 1186 and 1187. The responsible architect for this alluring marvel is Adjemi ibn Abubekr, also known as Adjemi Nakhchivani, who has built too the Mausoleum of Yusuf ibn Kuseyir.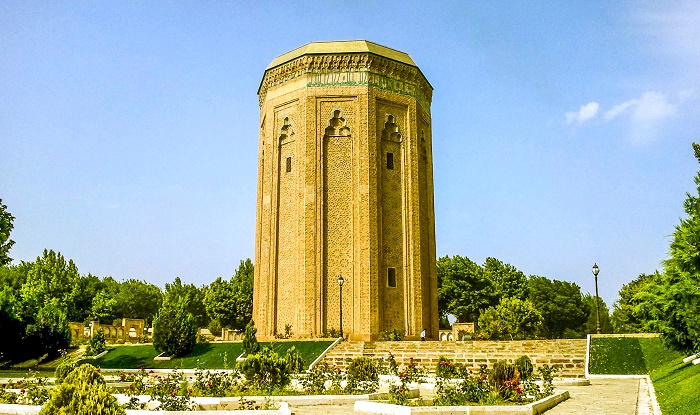 As it is in the capital city of the autonomous republic, it is quite the popular place for people to learn something more about the history of the Azeris that were living in the area. Viewed as a magnificent monument of the national architecture and a pearl of the Eastern architecture, the surface of the mausoleum is covered with ornaments, which can be seen on each of the ten different sides.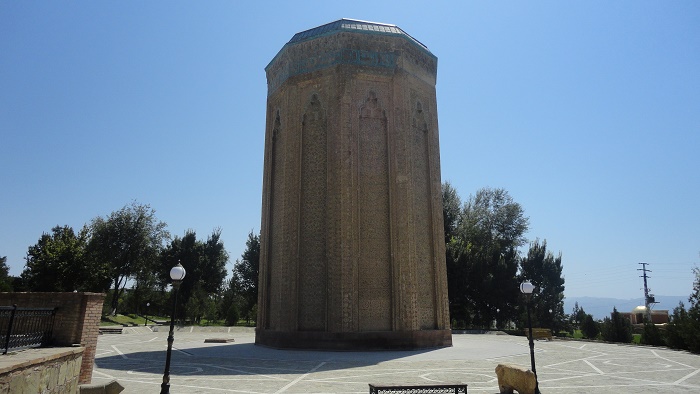 Considered to be some sort of madrassa, which is a type of educational institution, there are drawings and photographs that show the whole complex that existed in the past, however, sadly today the single "relic" is the Mausoleum itself. At first had a height of some 34 meters (112 feet), but the tomb has crumbled over time, and even though there is a destruction in the upper parts of the structure, the height today measures at 25 meters (82 feet).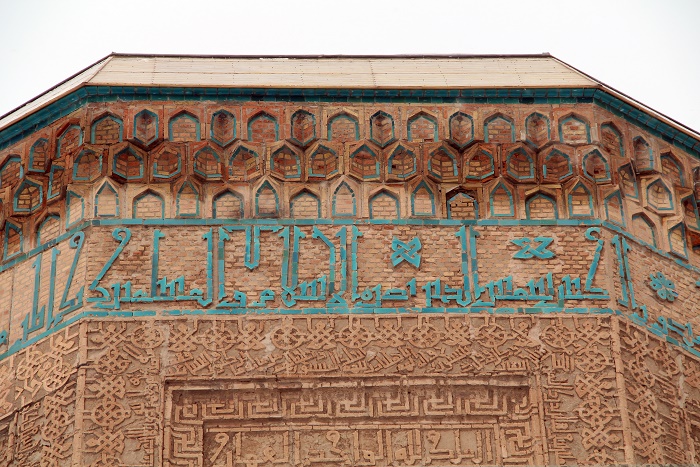 The mausoleum is built entirely of bricks, above a vaulted crypt and sits on a shallow base made of large blocks of red diorite, whereas the flat roof is raised on a tapering, and there is one single entrance located on the east side of the mausoleum with a window located above.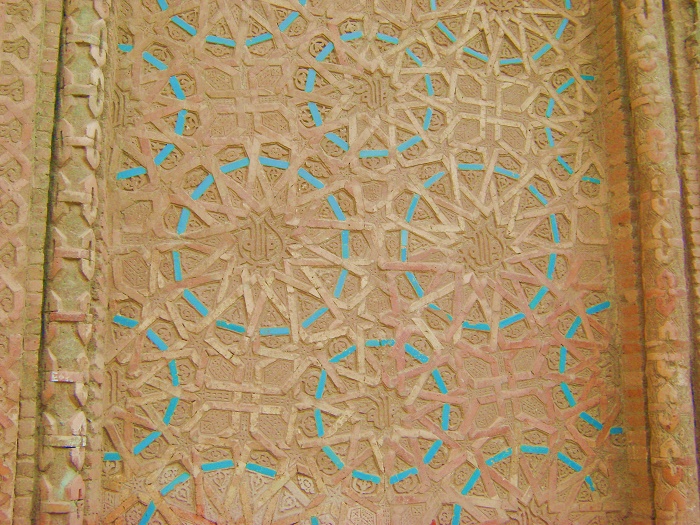 There is additional second entrance that leads into the crypt, whose vaulted ceiling is supported by a massive central pier made of brick. On the west side there are another two small windows, and also there is a band of inscription in Kufic characters composed of turquoise tiles runs below the muqarnas cornice.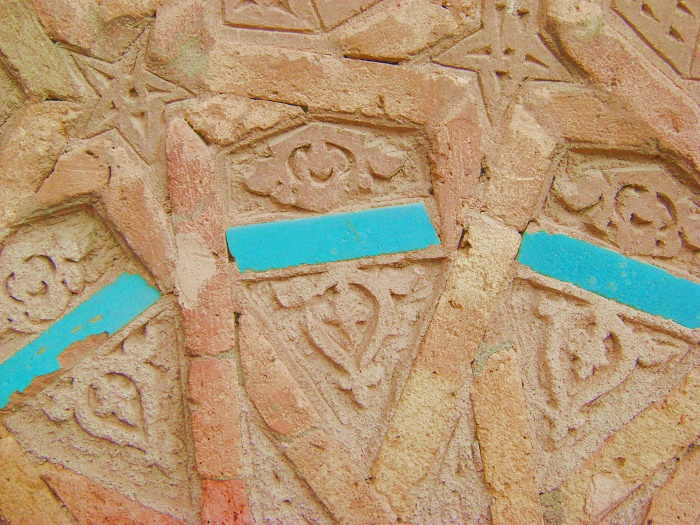 One of the interesting details are the carved geometric motifs on brick, which are highlighted by turquoise tiles, and set in a rectangular frame that includes a small muqarnas crown. The interior is another story, which has only four round medallions covered with inscriptions and ornaments, that serve as the only decorations.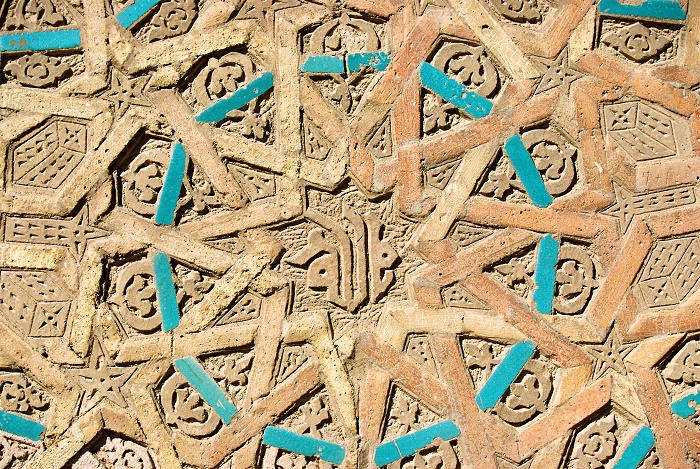 In 1998 the Momine Khatun Mausoleum was nominated to be inscribed on the UNESCO World Heritage List, however, it was not put on the list, and between 1999 and 2003 the mausoleum went under heavy restoration, which was part of the Azerbaijan Cultural Heritage Support Project of the World Bank.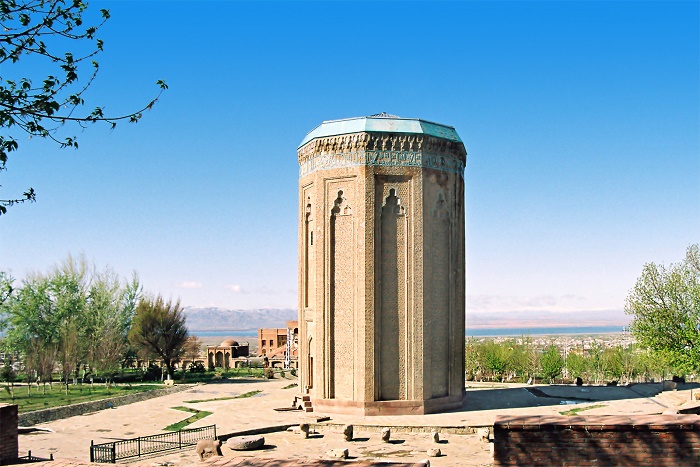 Nonetheless, being one of the greatest architectural masterpieces of Azerbaijan, the mausoleum is not just the proud and joy of Nakhchivan City, but also to those who have in their culture similar architectural style filled with ornaments and tiles.