Ismailiyya Palace is a historical building and today serves as the Presidium of the Academy of Sciences of Azerbaijan, and it is located in the central uptown part of the capital city of the Republic of Azerbaijan, Baku.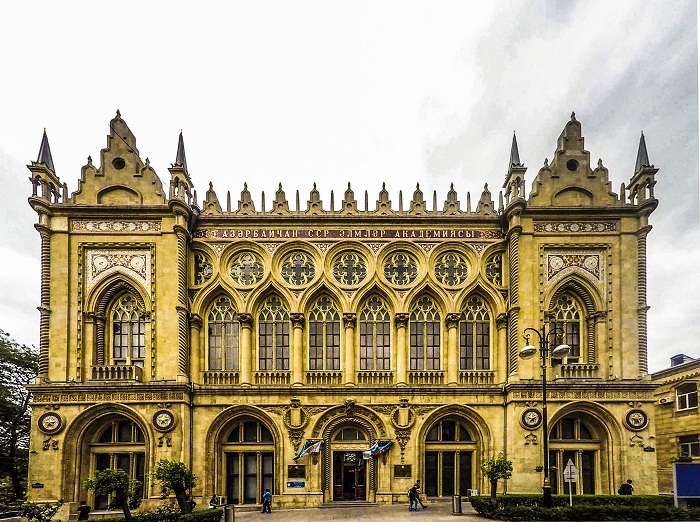 Construction of this impressive architectural grand piece began in 1908 and was completed in 1913, by the Polish architect Józef Płoszko for the Muslim Charity Society. The financial contributor for the building was the oil baron Agha Musa Naghiyev who has also contributed greatly for the development of Baku, yet giving the building to the city philantropic association Jamiyyati-Kheyriyya.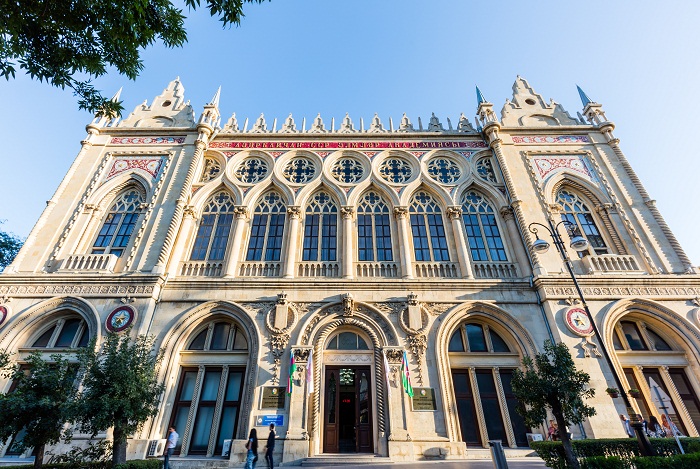 In addition, he is "guilty" of the construction the huge hospital Musa Naghiyev First Aid Hospital, Baku's Water Supply System – Shollar Waterworks, as well as giving building schools and providing aid to 25 Azerbaijani schoolboys who were coming from poor families. The building has been built in the Venetian Gothic style, and the official name of the building has been given in honor of Naghiyev's son Ismayil, who died in his youth of tuberculosis.

After the completion of the building, conferences, meetings and congresses have been held within the building's white stone assembly hall. There have been some sentences carved with golden letters in the front and side façades which were indicating that this building was intended for the Muslim Charity Society, however, during the March Days in 1918 the building suffered damages and in 1923 the building was reconstructed and the sentences removed.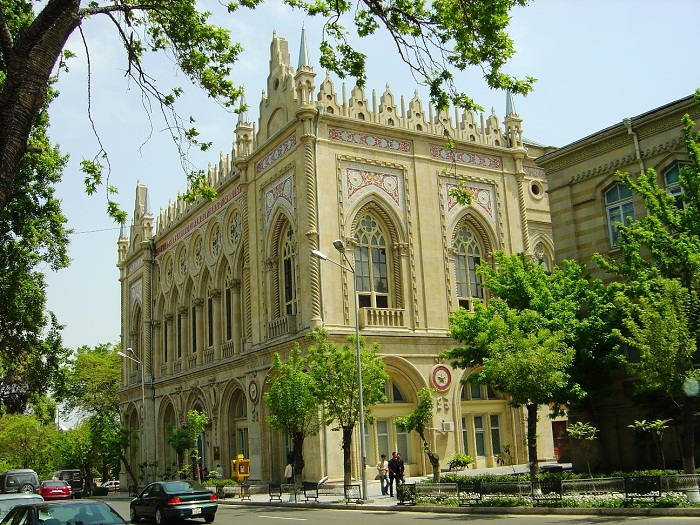 Still, today this very interesting building is one of the major landmarks of the historic Baku, making the Azeri people to be proud of their past with hope that the building will be kept as it is for the future generations.