Faisal Mosque, also known as Shah Faisal Mosque, is the largest mosque located in the national capital city of Pakistan, Islamabad. The design of the mosque resembles a desert Bedouin's tent, it covers an area of 5,000 square m (54,000 square ft), and can accommodate as many as 300,000 worshipers in the main prayer hall, porticoes, courtyard and adjoining grounds.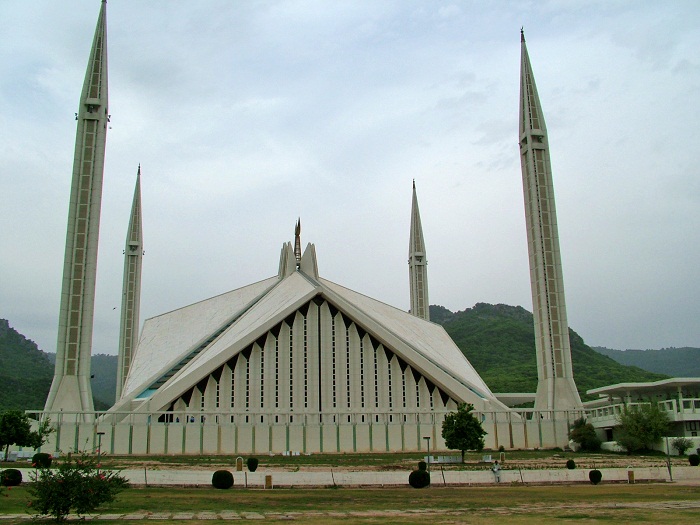 It is considered as the National Mosque of the country, built in 1986 by the design of the Turkish architect Vedat Dalokay. The design of the mosque not only reflects modern but also the basic Islamic principles of design. This unique mixture of traditional Islamic construction style and modern building principles has made Shah Faisal Mosque very popular throughout the world.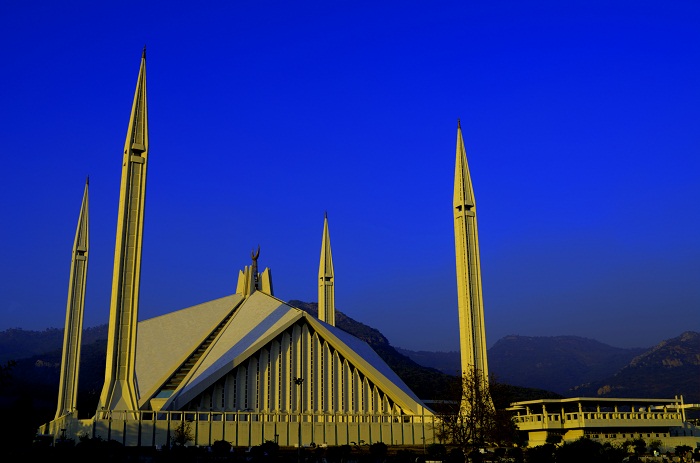 Instead of using traditional domes Vidat Dalokay designed an eight sided main hall, where he added four minarets all of 90 meters (300 feet) tall on all four corners of the main hall. The main hall on the other hand is 40 meters (131 feet) tall and it is supported by four concrete girders.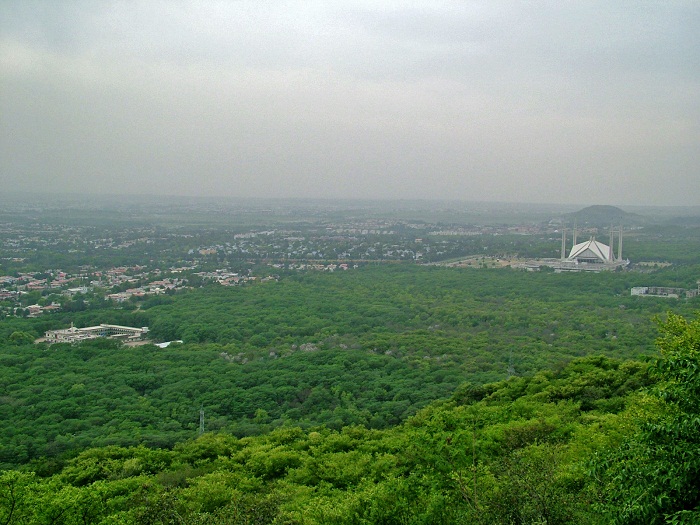 The interior is covered in white marble and decorated with mosaics and calligraphy by the famous Pakistani artist Sadequain, and it also contains a spectacular Turkish style chandelier.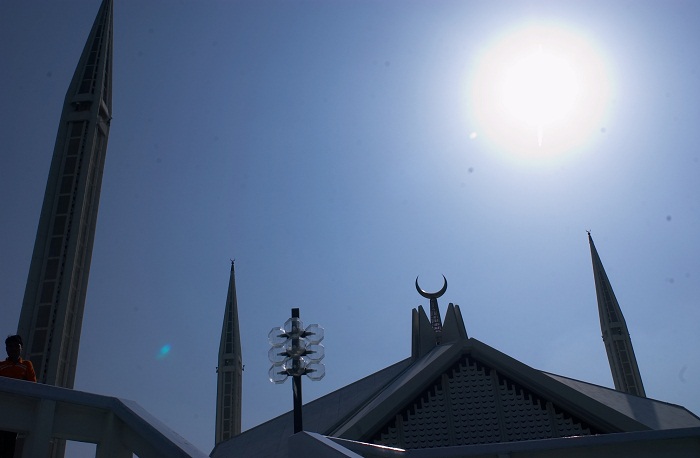 There are together with the mosque a library, lecture hall, museum and cafe. Up until 1993 it was the biggest mosque in the world, although enlarging some mosques in Saudi Arabia took this title from Shah Faisal Mosque. Recognizable throughout the world, it is one of the main landmarks of Pakistan, and main place for worship.