The Wazir Khan Mosque is a historic mosque from the Mughal era, located in the capital city of the Province of Punjab, Lahore, within the Islamic Republic of Pakistan.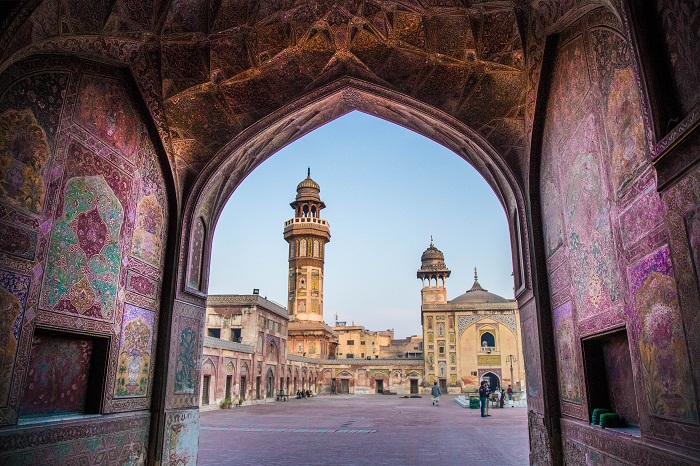 Commissioned by the chief physician to the Mughal Court, Ilam-ud-din Ansari, also known as Wazir Khan, as one of the complex of buildings in the area during the reign of the Mughal Emperor Shah Jahan, it is considered to be the most ornately decorated Mughal-era mosque, which was built between 1634 and 1641.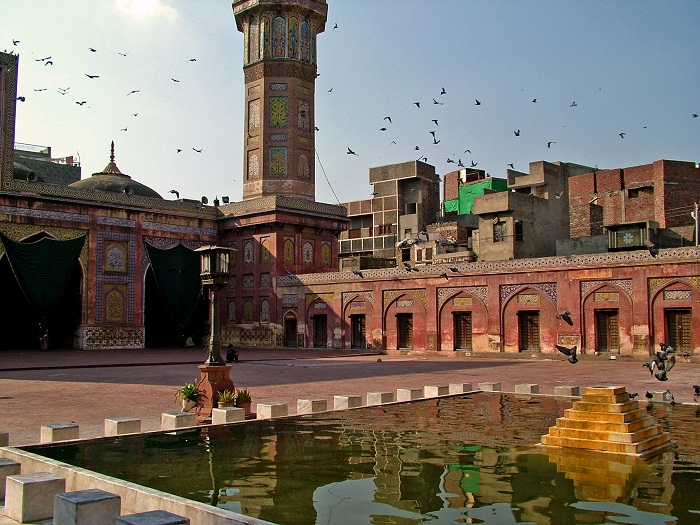 Constructed in the Walled City of Lahore which is the heart of city, the mosque was used by the emperor and the plenipotentiary and nowadays it is widely known for the impressive decorative elements, such as the tile work and the highly detailed buon frescoes unique to the mosques built in that period.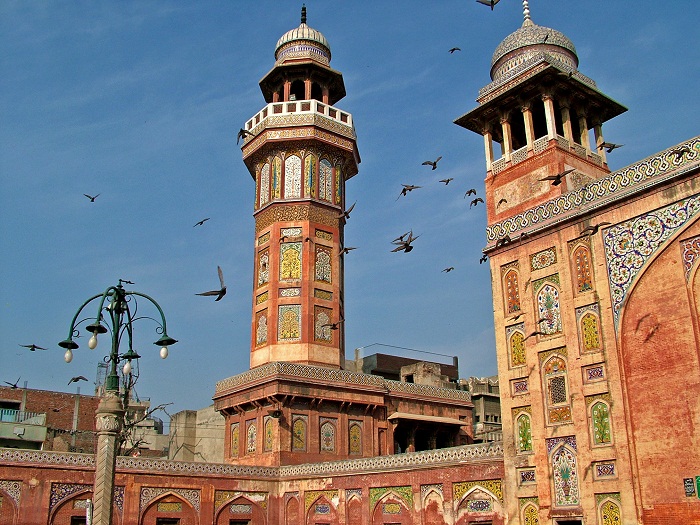 There are four octagonal 33 meters (107 feet) high minarets that mark the corners of the main courtyard, lending the structure balance and adding to its grandeur, while in between them are located five domes which are the crown of the mosque's five compartments.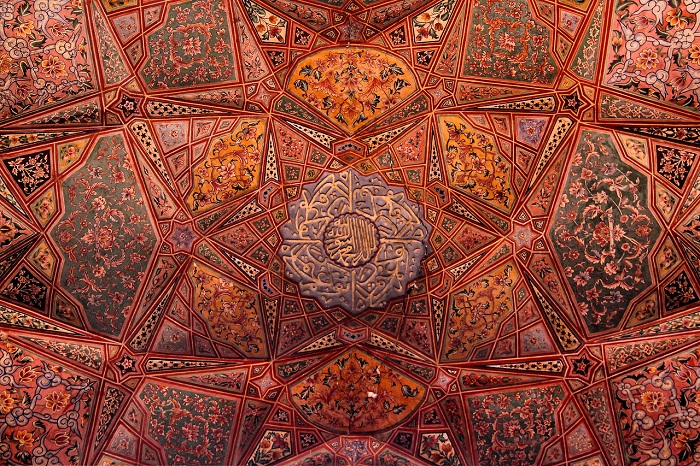 The central dome which is larger when compared to the rest of the domes, opens onto a large courtyard, which also features a high framed portal protruding from the façade, and its walls are covered by intricate frescoes.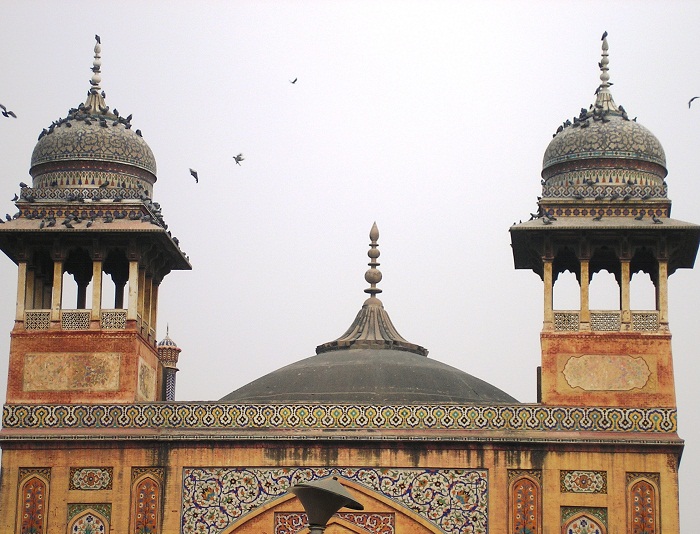 Nonetheless, as this kind of design was employed for the first time in the city, the Wazir Khan Mosque served as a prime example for the mosques that were built later, among which the most famous of them is the Badshahi Mosque, also located in Lahore.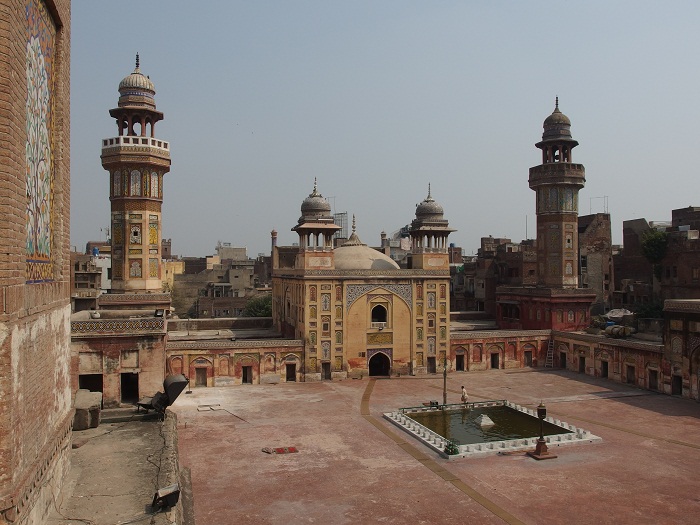 There was a project for restoration of the surroundings of the mosque in 2012 with hope that the mosque will have a better view, as there were illegally constructed shops around the mosque and power lines that were hanging all around, where with help of the governments of Norway and the United States of America, today this historic masterpiece is clearly visible and in a better shape to what it was before.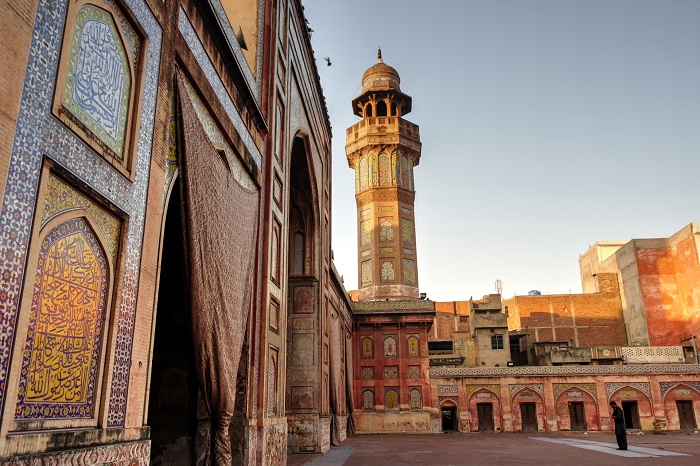 Being a definite symbol of Lahore which deserves higher attention, it shall continue to bring awe in all those who are in love with the architectural style and it shall definitely amaze even those who are not so much into religious structures.