Mount Otemanu is an impressive remnant of an ancient volcano which is located on the island of Bora Bora in French Polynesia, at the heart of the South Pacific Ocean.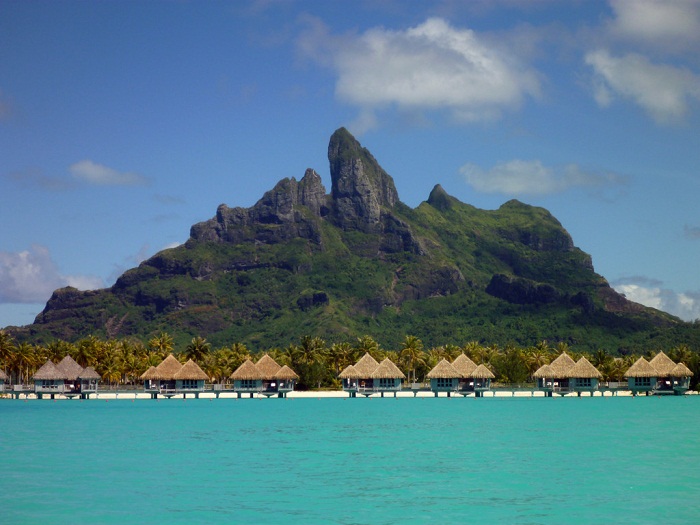 It is the highest point of the island, and rises up to a sharp point at 727 meters (2,385 feet) from the surface of a turquoise blue lagoon. As most of the French Polynesian islands are blessed with marvelous scenery for taking pictures and as most of the people say "heaven on Earth", Mount Otemanu certainly takes the first place, which can be seen from every part of the island.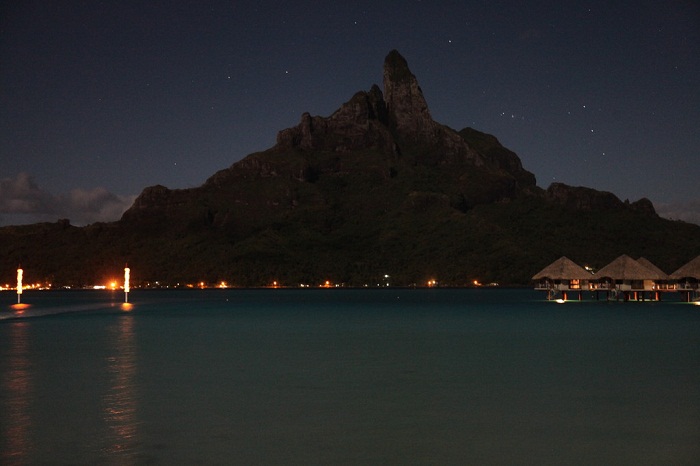 This is an important elevation point on the island, due to the fact that from the top you can see for miles and miles, and during World War II, the island was chosen to be a United States refueling base and it was actually Mount Otemanu that provided a high vantage point to place large cannons and radar equipment for maximum effectiveness.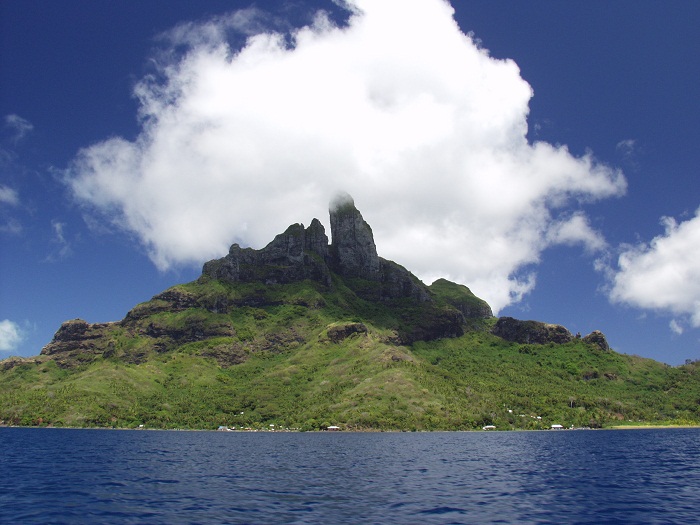 Although combat never took place here, the United States did leave behind some large cannons which you can go on a 4×4 Safari tour and see. As lately the island becomes more popular with big influx of tourists coming on the island, clearly the mount is the best spot on the island, so most of the resorts are designing their over-water bungalows to specifically face Mount Otemanu.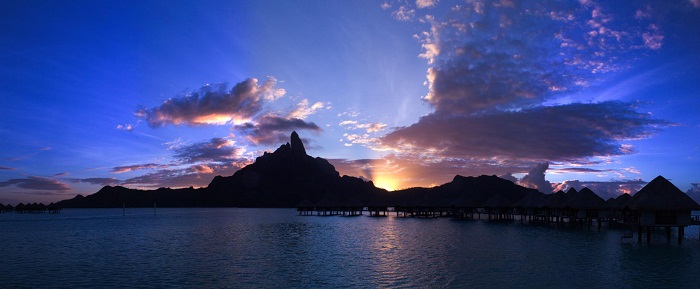 If people would want to hike to the mount, it is possible, however, it is impossible to get to the tip of the summit because of the loose rocks. Nevertheless, the mountain stands proudly at the center of the island, and it seems like it is changing all the time depending on the lightning, clouds and of course, which side you are facing.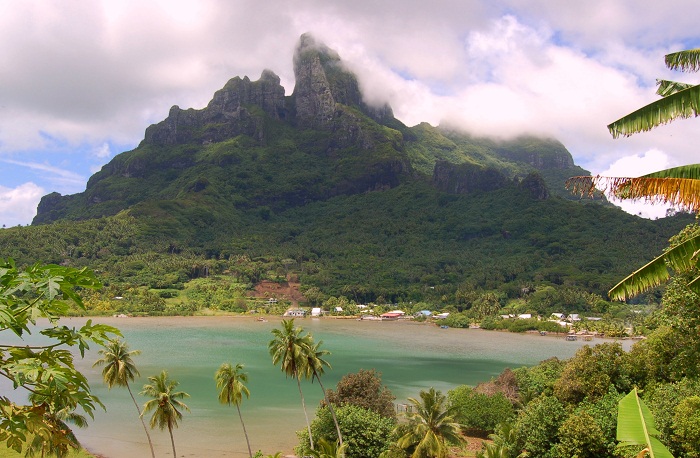 The best time of the day to take photos of the mountain is during sunrise and sunset. As it is in the center of the island, it is also an important and sacred place as well for the people who have been living there for many centuries. There are areas on the mountain that contain bodies of the ancient Polynesian Kings.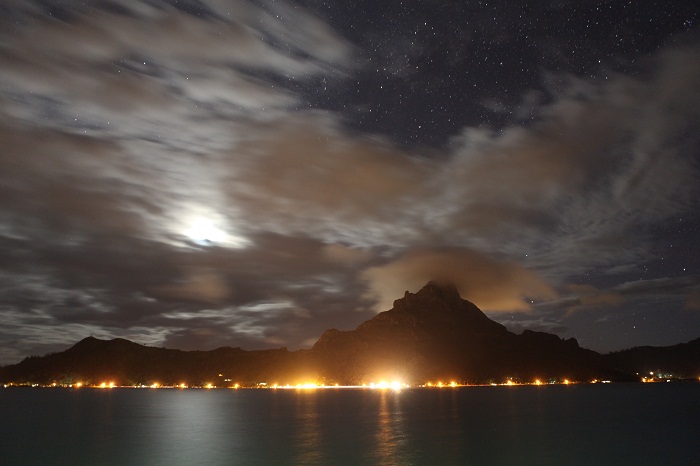 On the southern side, massive circular stone walls of a temple can be seen, which is said to house the king's spirit. But, if you have the money and the will to get to this alluring place, you would be able to feel the real Polynesian spirit of this wonderful island.