Lake Marian is a picturesque alpine lake which is located at the southern end of the imposing Darran Mountains, which are part of the Fiordland National Park, located within the southwestern part of the South Island, New Zealand.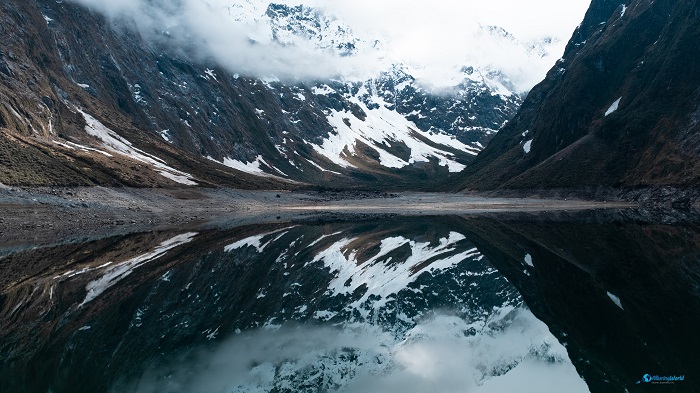 As the natural lake is located in a mountainous region, sheltered by steep most of the time snow-covered mountain peaks, it is fed and drained by the Marian Creek which then flows into the Hollyford River/Whakatipu Kā Tuka.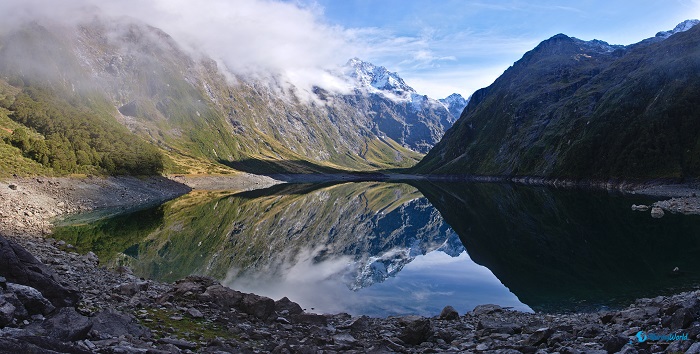 Even though the lake is almost unfamiliar to people, as many instantly can name Milford Sound, Martins Bay, Doubtful Sound/Patea from the Fiordland National Park, it still presents an opportunity for tourists to get to know New Zealand even better, as the area offers a 3-hour tramping track that leads to the lake.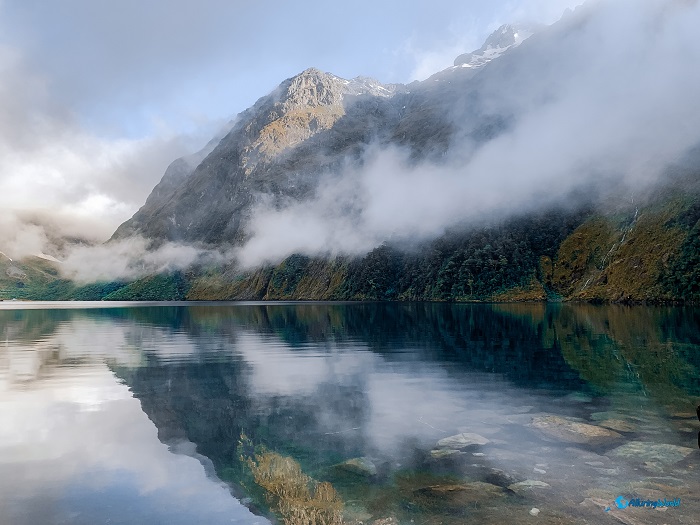 The track starts by crossing the Hollyford River with quite an amazing swing bridge, which then leads adventurers alongside Marian Creek, offering a mesmerizing landscape of the creek which cascades over a series of small waterfalls.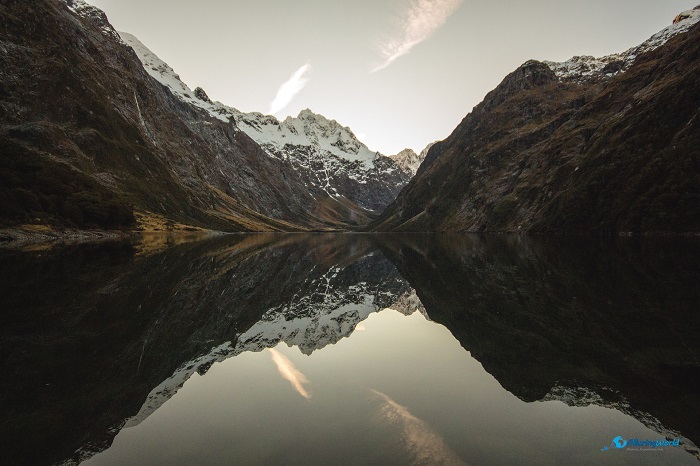 As soon as this easier part of the track is completed, it comes to the more rough part which requires extra effort to be put in to get to the rewarding view and see the amazing Lake Marian.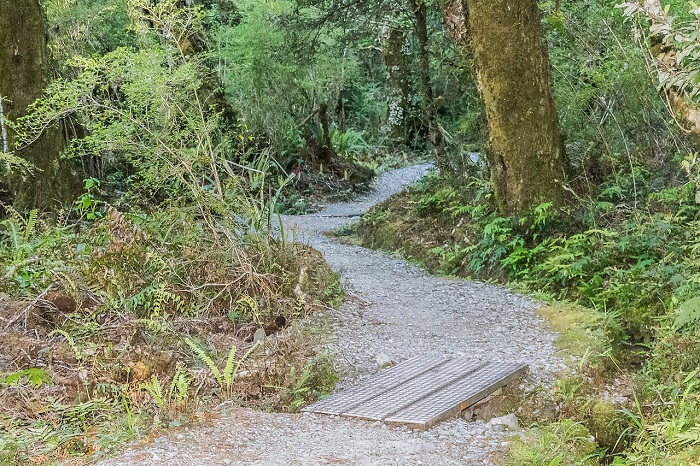 Once there, it is interesting to note that people are taking a risk of swimming in the water, however, as the water could be extremely cold, it is always advised that one should enter with great caution.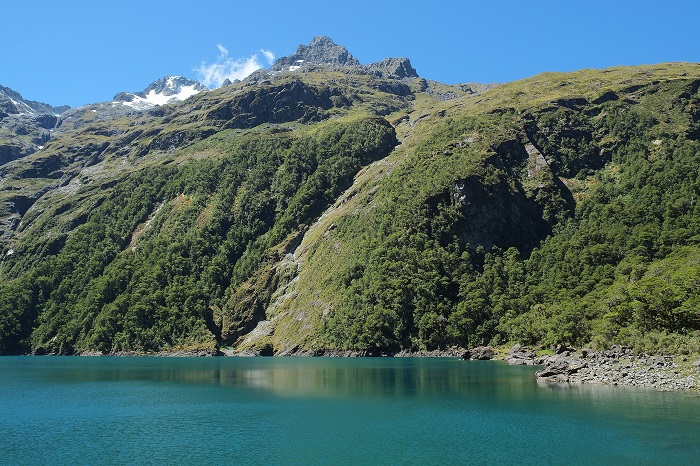 From the starting point to the lake itself, people go up to 350 m (1,149 ft) in altitude and the 5 km (3.1 mi) track is considered to be one of the easier, more breathtaking, and stupendous hikes which should be done whenever in New Zealand.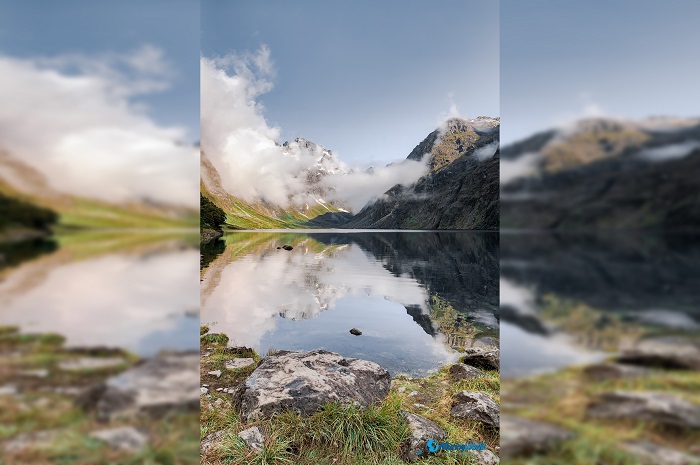 Even though one can be right next to the lake, and enjoy its waters and landscape views, it has to be noted that an even better view is offered from Hollyford Valley, more precisely from the Routeburn Track, which is on the opposite side of Lake Marian, and with the lake being situated in the hanging valley between the peaks of Mount Christina, Mount Crosscut, and Mount Gunn, it is a landscape that cannot be seen in other places of the world.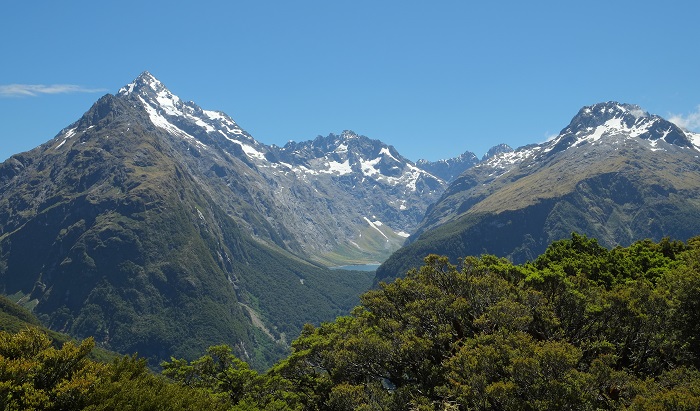 All in all, Lake Marian being a small lake, certainly is important to the tourism of New Zealand, as it can attract those who are not so enthusiastic about hiking, and with just a short effort and small hiking, everyone can enjoy this amazing natural beauty.