Fox Glacier, also known as Te Moeka o Tuawe, is a temperature maritime glacier which is part of the Westland Tai Poutini National Park, and it is located on the West Coast of the South Island which forms the sovereign island country of New Zealand.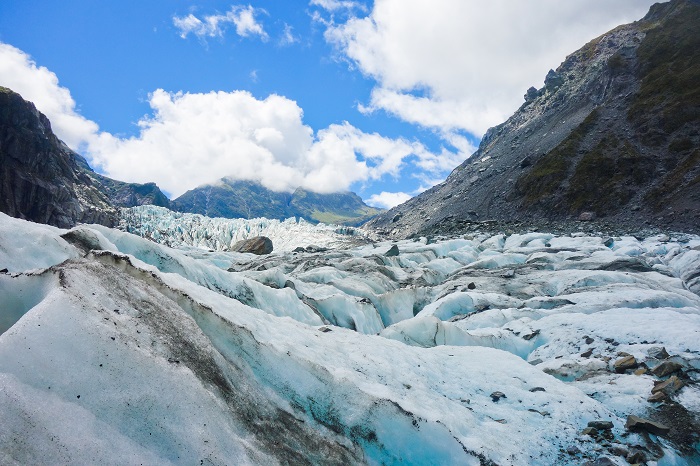 Located in a mesmerizing untamed natural wilderness, Fox Glacier is the perfect getaway place in New Zealand that allows visitors to come as close as possible to the frozen monument, allowing them to explore it while hiking around and above it.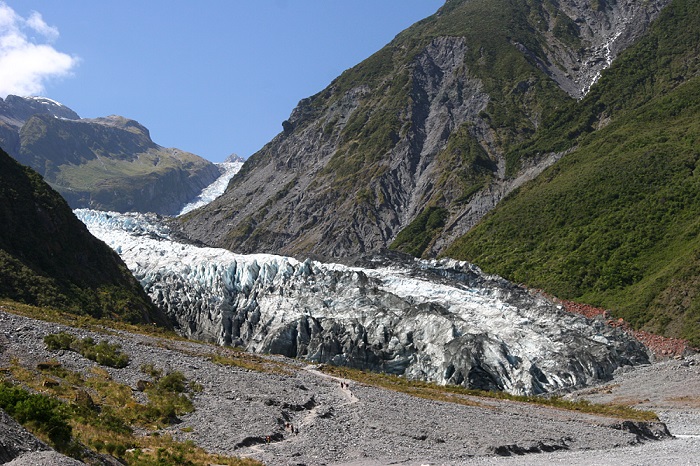 Named after the Prime Minister of New Zealand who served the role from 1869 to 1872, Sir William Fox, this 13 km (8 mi) long glacier is fed by four alpine glaciers which descend from 2,600 meters (8,500 feet) altitude, all the way to the rainforest which is some 300 meters (980 feet) above the sea level.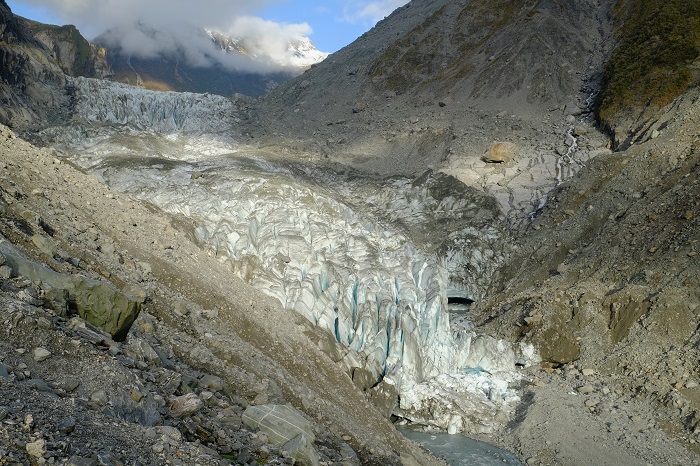 Because of the climate changes, Fox Glacier was retreating throughout the years, although in recent years this retreat was significantly advancing. As expected, the vertical sides that are the front of the glacier are collapsing from time to time, and as it retreats, it makes room for the vegetation to start growing and due to the humidity, there are certain floral types which thrive in the surrounding.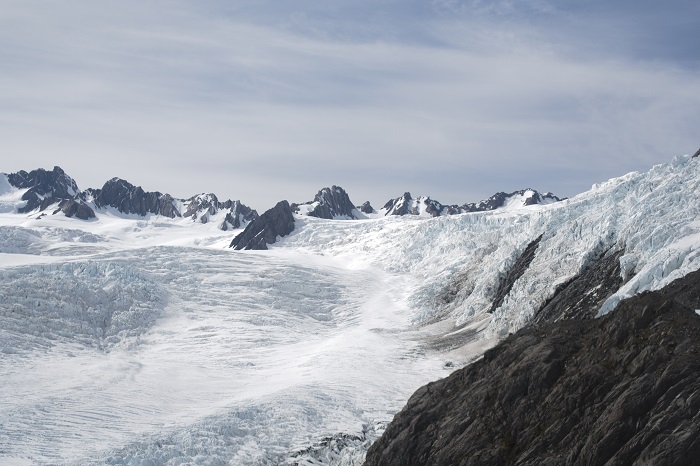 Nowadays, there are plenty of possibilities to experience Fox Glacier to the fullest possible, such as hiking to the terminal face, and then continuing on an ice-hiking adventure which will make the visitors amazed.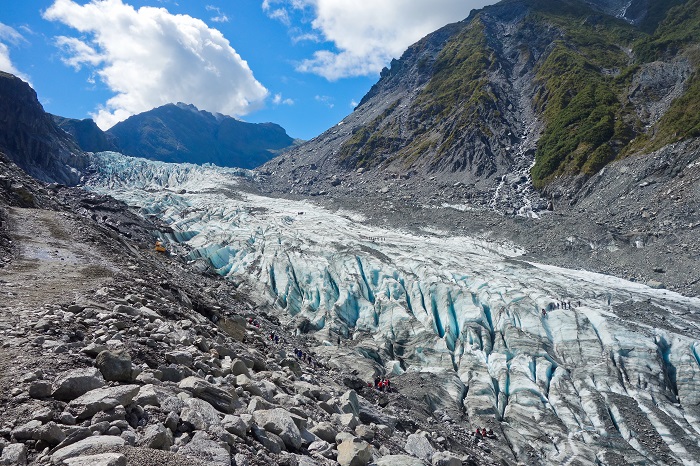 In addition, the entire Fox Glacier Valley will amaze even those who are not easy to be impressed, as there are the Lake Matheson from where Mount Cook beautifully reflects onto the calm lake waters, the glow worm caves which are just short walk from the town of that has the same name as the glacier, or perhaps those with a bigger budget can allow themselves to fly above Fox Glacier with a helicopter.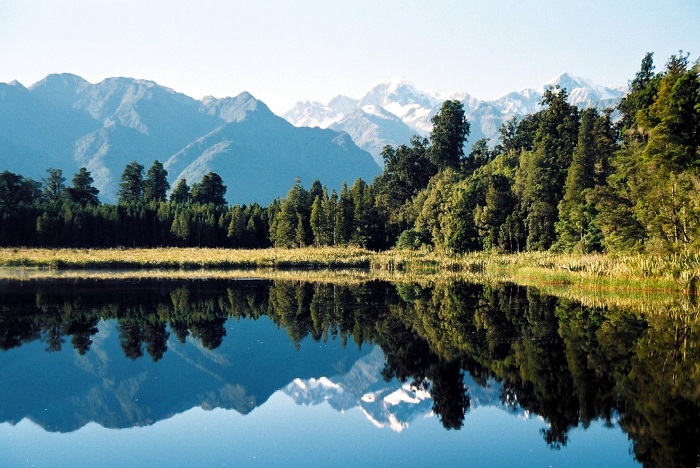 All in all, a perfect place for all the thrill seekers who are asking for an extra shot of adrenaline, while experiencing the wild side of New Zealand.