The Church of the Good Shepherd is a small but very picturesque Anglican church that is located on the shores of Lake Tekapo, which is part of the Town of Lake Tekapo in the Mackenzie District, within the inland of the South Island that constitutes New Zealand.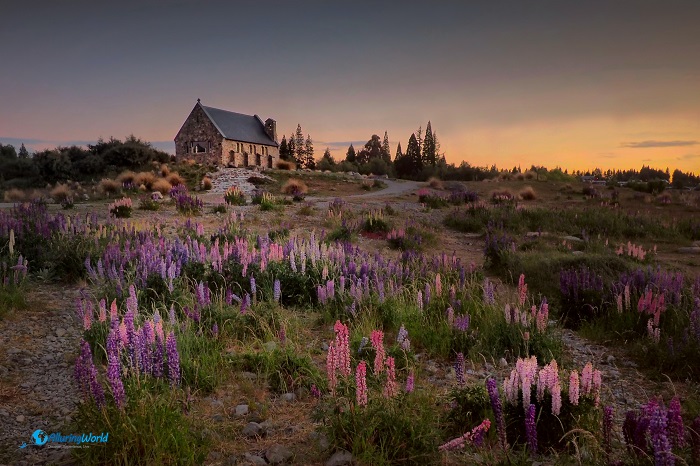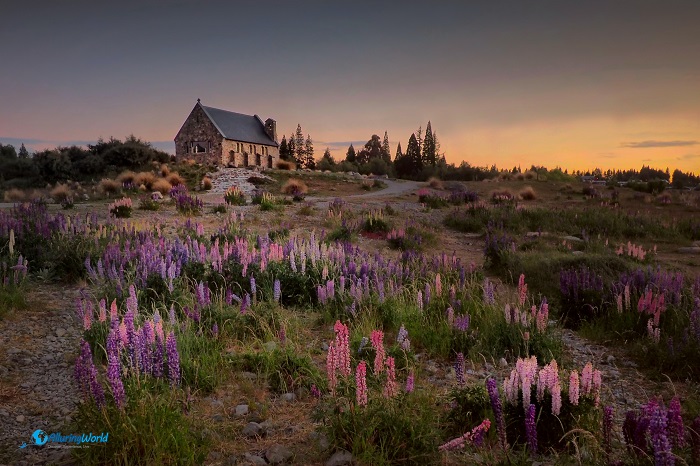 Even though the church is used by various denominations, it is the place where the local population attends the Sunday Services and welcomes worshipers from all over the world to come and enjoy the mesmerizing religious object. The church was built in 1935 as a memorial church that would commemorate early settlers, and it is the single one in the city that continues to be a place of worship for the locals.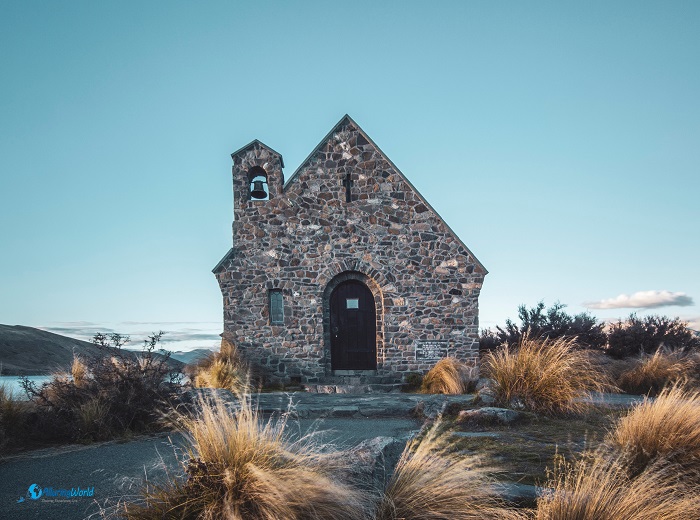 The Good Shepherd Church was designed by Christchurch architect Richard Strachan De Renzy Harman who planned the religious building according to the sketches from the local artist, Esther Hope. One of the more interesting facts about the church is that the builders were instructed for the site to be left undisturbed, and even the native vegetation, the bushes more precisely that surrounded the building to be left as they were.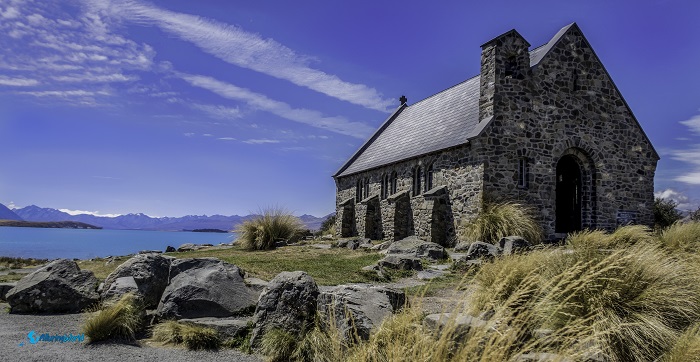 Even the rocks that were on the wall line were not moved an inch, and in order for the walls to be built, stones from within a radius of 8 km (5 mi) have been collected and more impressively they were not altered.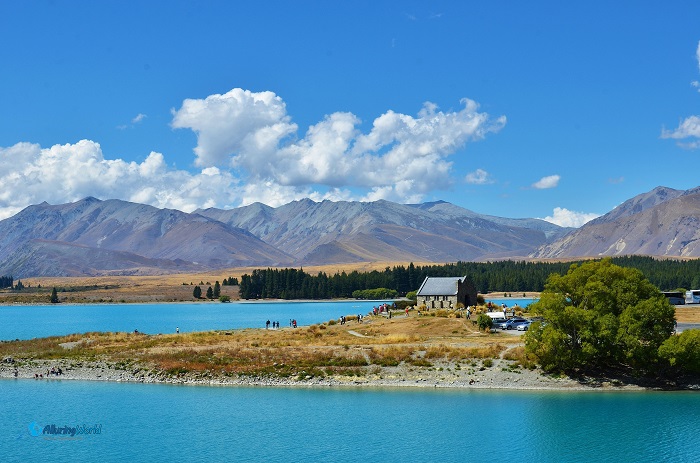 The foundation stone was laid by Prince Henry, Duke of Gloucester, in the presence of the bishop of Christchurch, Campbell West-Watson, and vicar Davies on 16 January 1935.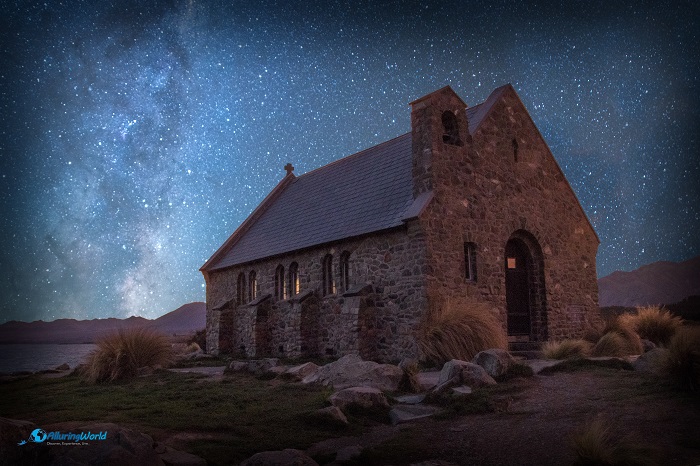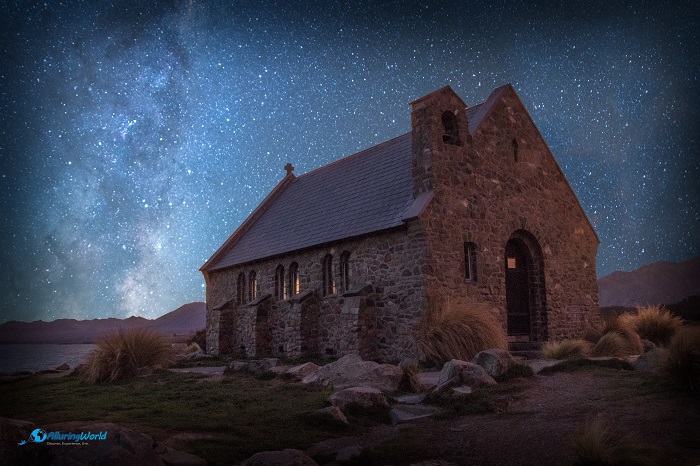 The bell that sits above the main entrance of the church was donated by the Barker and Sealy families in honor of Audrey Barker who had died in February 1935 and was a relative of Edward Sealy, who was a New Zealand surveyor, photographer, explorer, farmer, and entomologist.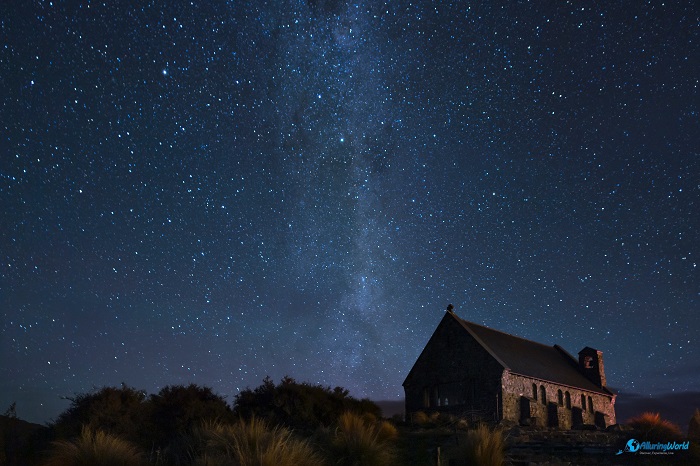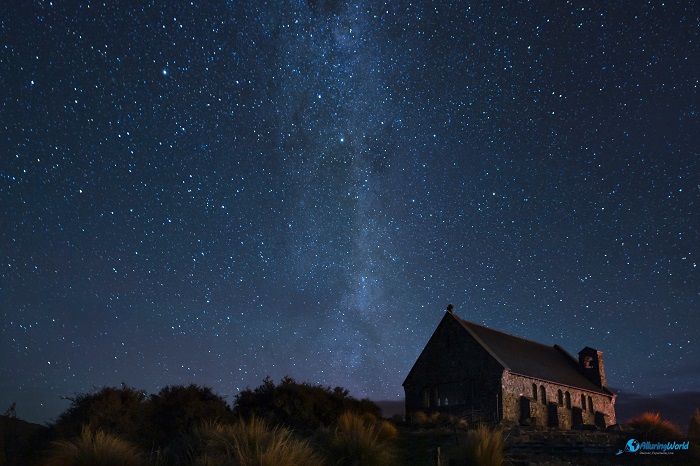 It is clearly visible that the entire structure is made from concrete and the stone façade became quickly one of the most recognizable sights in New Zealand, especially with the view of Lake Tekapo and the Southern Alps that can be seen in the distance.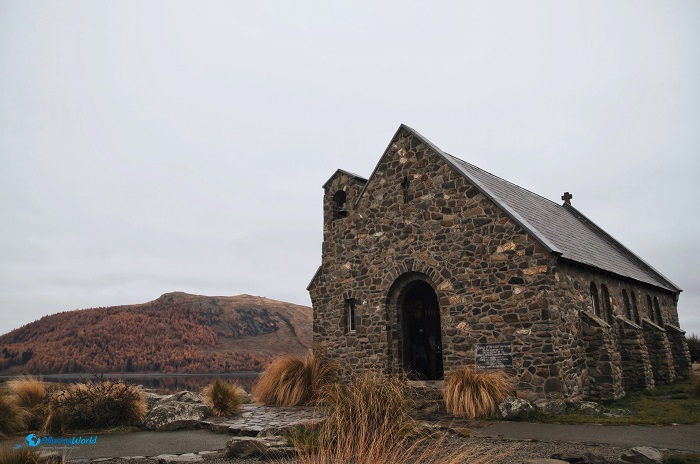 Still, the church might be lacking in size, however, it makes up for in appearance which is why it is designated as a Category I heritage on the Heritage New Zealand list.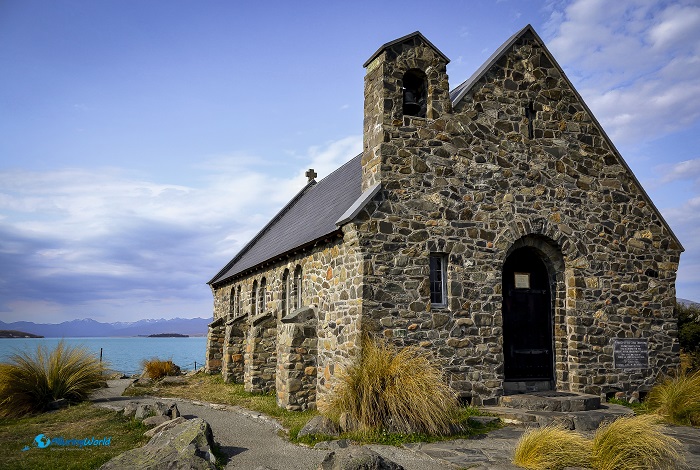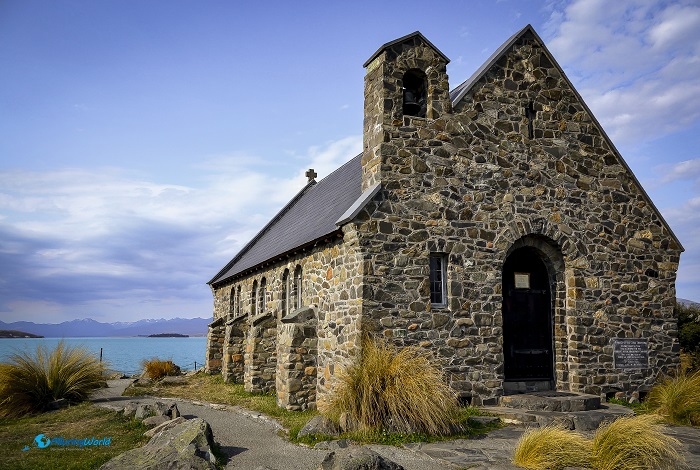 All in all, a peaceful place that attracts plenty of visitors throughout the year with its mesmerizing landscape views, and with the local population being one of the friendliest ever, it is definitely an experience that everyone should encounter.