Kawarau Gorge is a major river gorge, located in Central Otago, on the South Island of New Zealand, which takes you through the heart of one of New Zealand's most historic gold mining regions.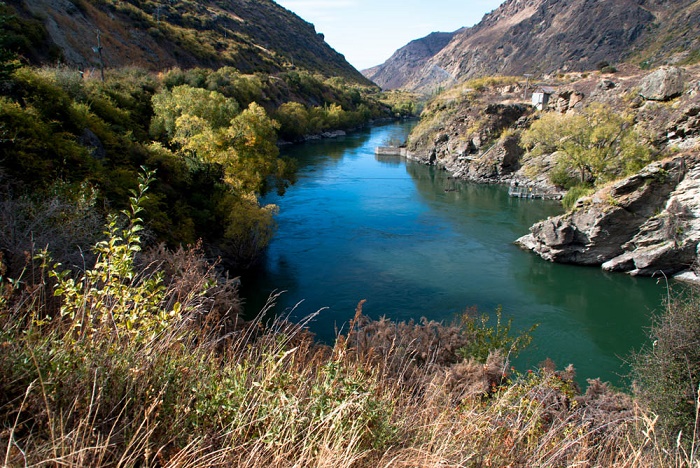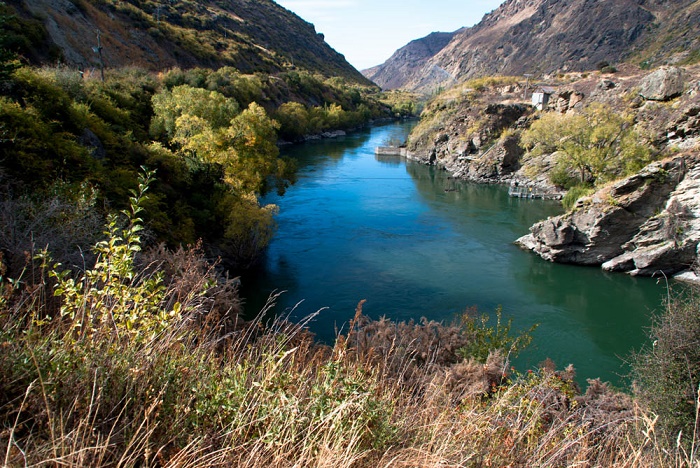 The Kawarau River flows through the gorge, which is located between the towns of Queenstown and Cromwell, and part of the route of State Highway 6 also follows the gorge.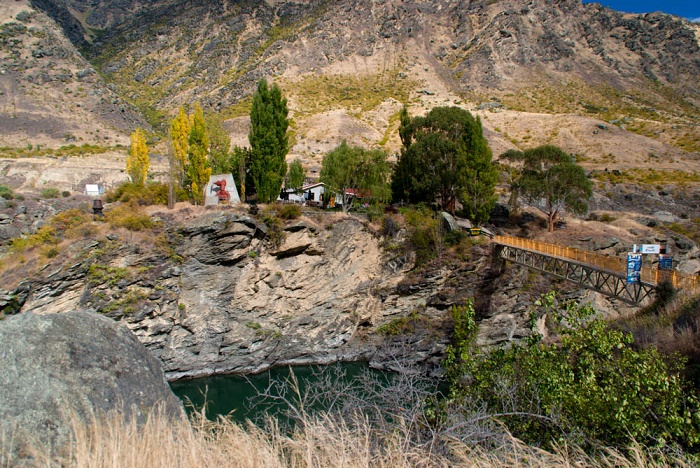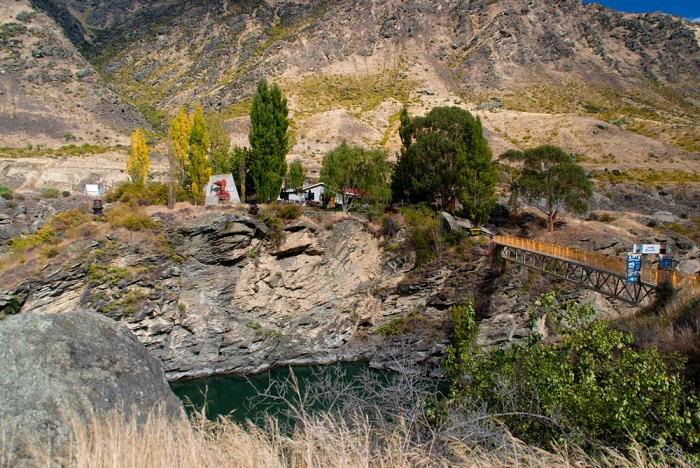 There's plenty to stop and enjoy on the 40 minutes drive between Cromwell and Queenstown including plenty of wineries, fruit stalls, jet boat action, rafting & river boarding, the Roaring Meg power station (named after an infamous 'working lady' during the gold rush era) and the Goldfields Mining Centre.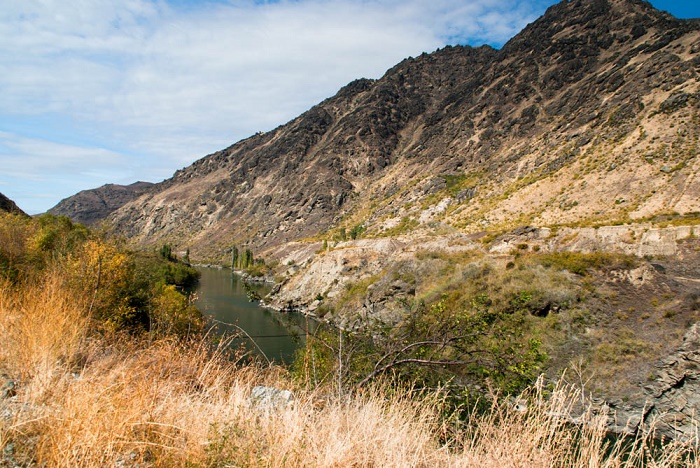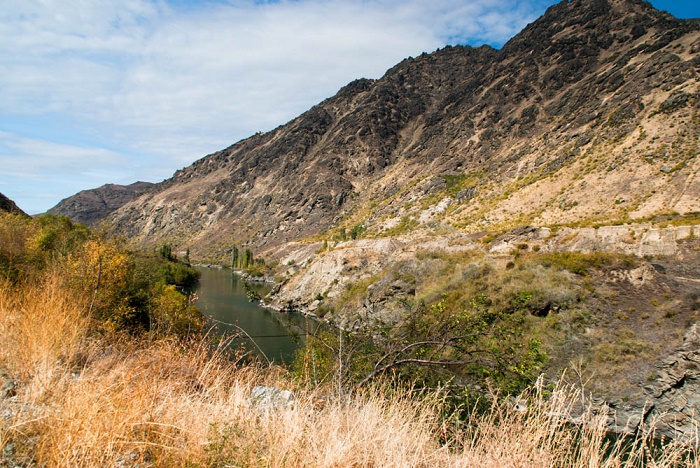 The Centre gives a fascinating insight into the life, working conditions and ingenuity of Otago's early gold miners and is now an historic reserve protected by New Zealand's Department of Conservation. It covers 25 hectares and if you wander around the rough terrain you can still see the original huts, sluice guns, mine shafts and tunnels blended in among the rocks.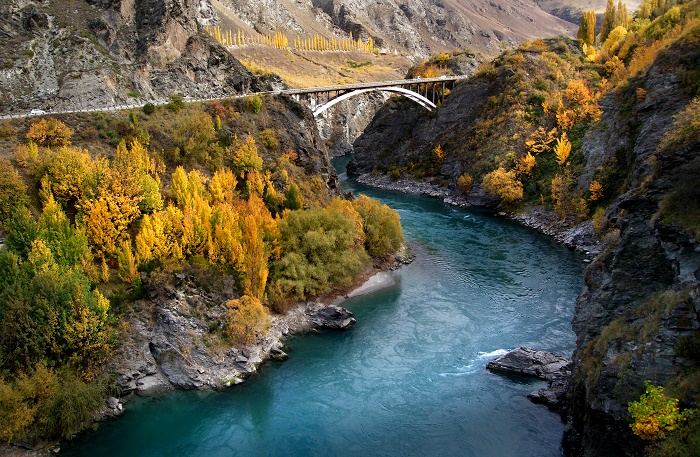 The gorge begins some 30 kilometres from Queenstown, close to the wine-growing community of Gibbston and the large rock outcrop known as the Nevis Bluff. It continues for some 25 kilometres before the river emerges into the upper valley of the Clutha River close to the settlement of Ripponvale.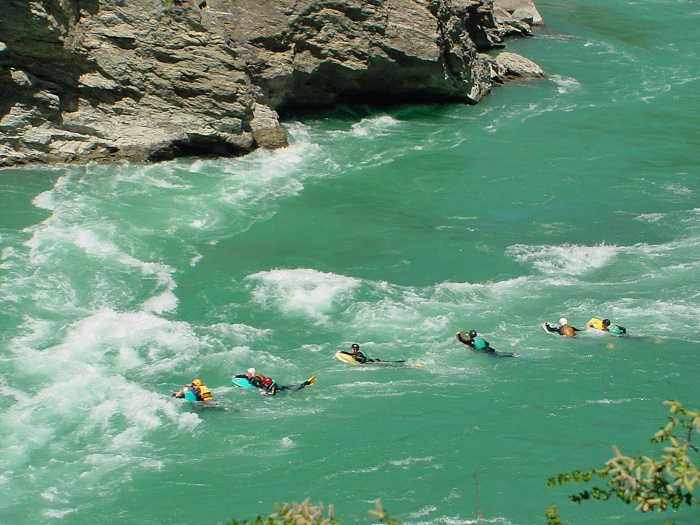 But perhaps one of the most thrilling things that you can experience in this gorgeous gorge is actually the Kawarau gorge suspension bridge. It is a bridge that runs over the Kawarau River and it is mainly used for commercial purposes by the AJ Hackett Bungy Company for the purposes of bungee jumping, which in fact was the world's first commercial bungee jumping site.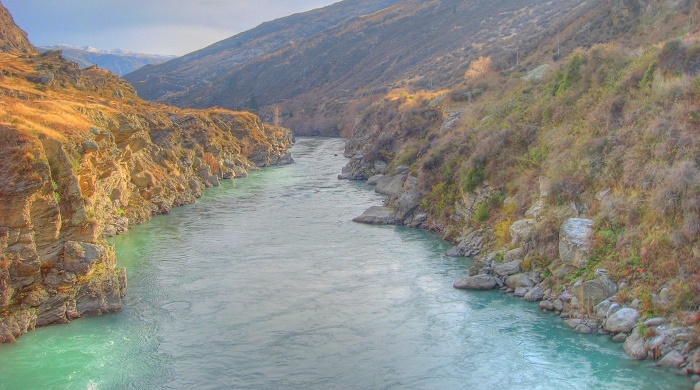 The bridge also forms part of the Queenstown Trail which allows walkers/runners and bikers to pass over the river. The bridge is 43 metres (141 feet) above the Kawarau River inside the Department of Conservation reserve. Built in 1880, it  formed a key access route to the Central Otago goldfields, however later it was replaced by a new highway bridge on State Highway 6 in 1963.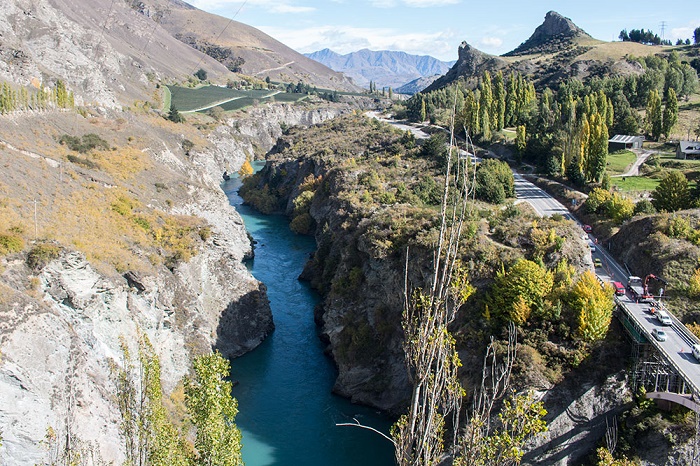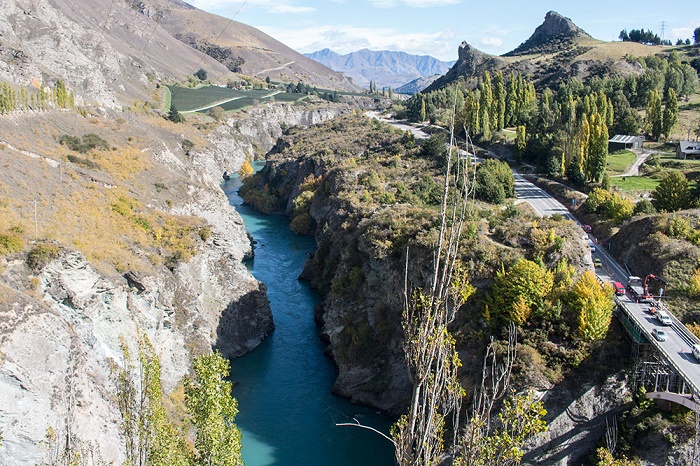 It is classified by the New Zealand Historic Places Trust as a Category I historic place. Bungee jumping from here… Well, why not, after all part of this gorge was also in the Lord of the Rings movie.