Anson Bay is a secluded and quite impressive bay and beach that are located in the northwestern part of the external territory of Australia located in the Pacific Ocean, Norfolk Island. Nestled at the bottom of steep cliffs just off Anson Bay Road, the beach is a little bit less accessible when compared to other beaches on the island.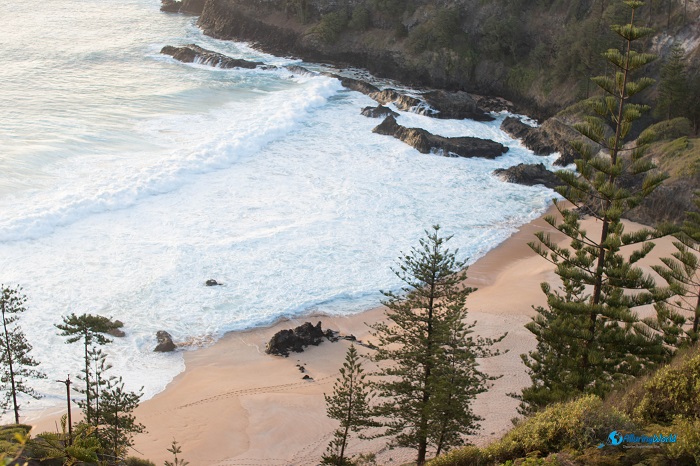 As Norfolk Island was once part of the British kingdom, it was at the end of 18 century that the British colonial forces started organizing the young colony, and Lt Phillip Gidley King officially named the bay in 1788 after the Member of Parliament, George Anson.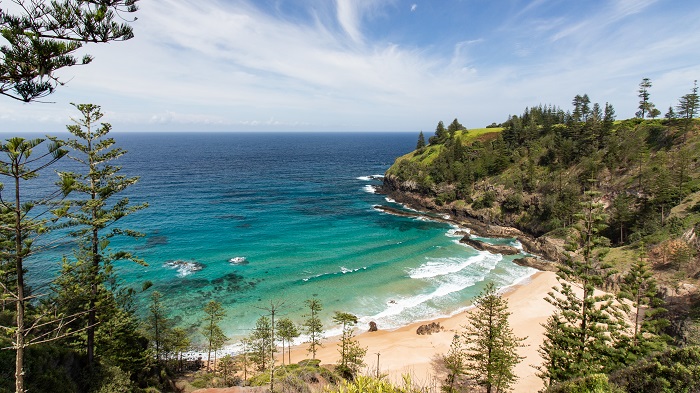 Even though it is small in size, it is certainly one of the most amazing places on the island mainly due to the extreme contrast of the Norfolk Pines, the golden sand, and the turquoise sea that brings some white color with every incoming wave. As there are some strong waves, swimming is not advised, in addition to the unpredictable rip tides and a deep underwater drop a short distance from the shoreline.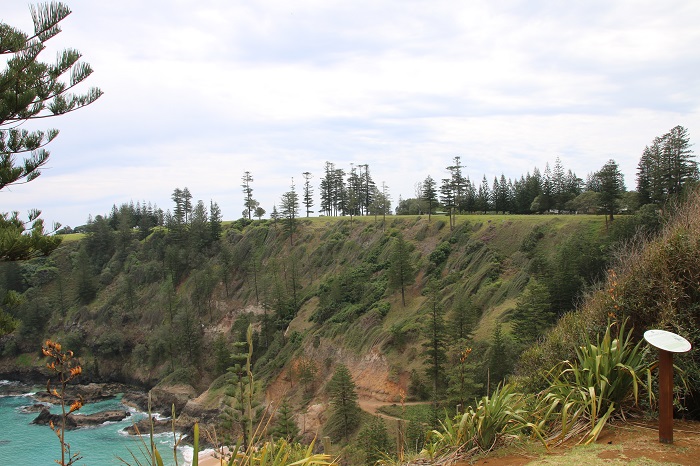 That is why sometimes the beach is visited by surfers who enjoy the grandiose waves that are making them feel like on another wavy planet. There is a lookout point with barbecue facilities from where visitors can admire the wonderful landscape views of Anson Bay and Anson Bay Beach.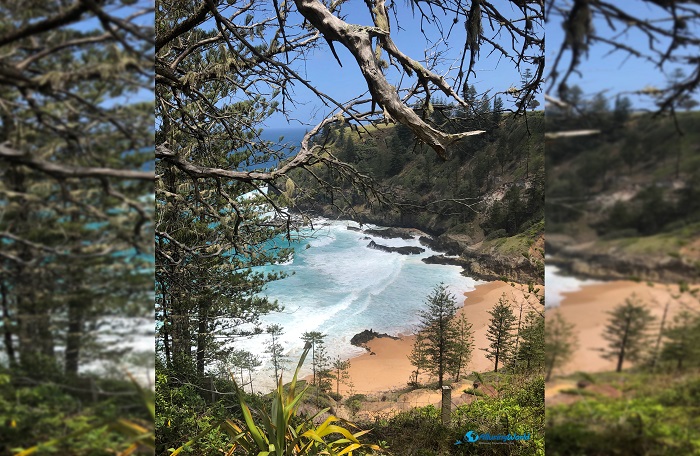 For those who would like to be a bit more adventurous, there is a winding trail that is quite steep and can be challenging in places, nonetheless, the end result is very rewarding with the mesmerizing sandy expanse of Anson Bay Beach. When the time spent here is very well organized, visitors can have an amazing day at the beach, and then when the sun starts setting, they could go to the lookout and admire the colorful sunset views.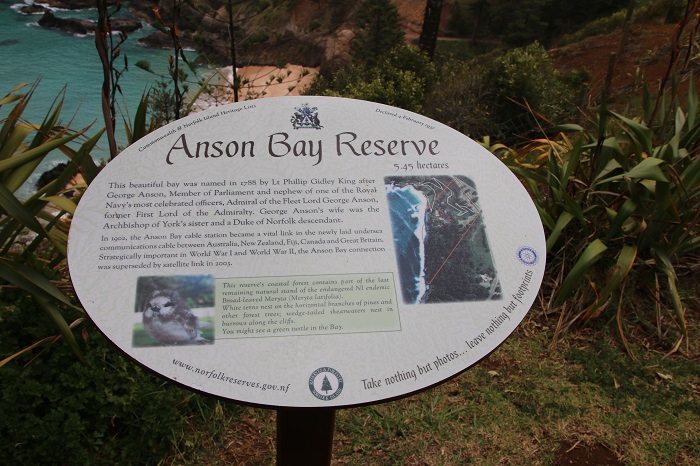 In addition, the bay is part of the Anson Bay Reserve which was declared as such on 4 February 1937 and covers an area of some 5.45 hectares (13 acres), making it certainly an untouched nature where only photos should be taken, and nothing except footprints to be left.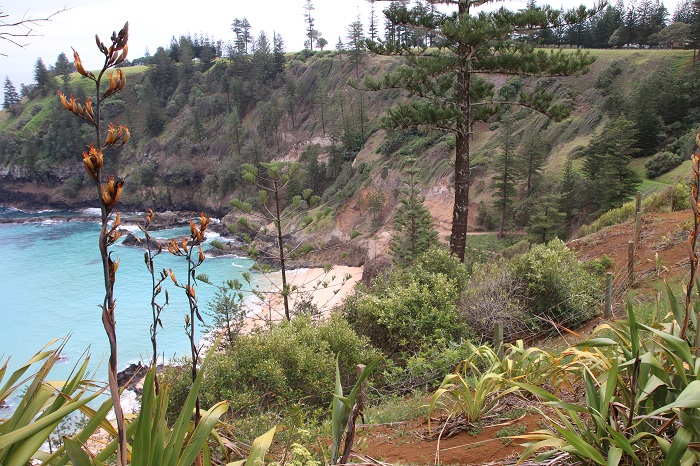 All in all, being the most spectacular bay and beach on the island, Anson Bay shall definitely allure visitors to experience something that might be usual for Norfolk Island, but very surreal for the everyday traveler.