The Queen Elizabeth Quay Bridge is a pedestrian and cycling suspension bridge which is located over the Swan River in the central core of the capital and largest city of the State of Western Australia, Perth, within the southwestern part of the Commonwealth of Australia.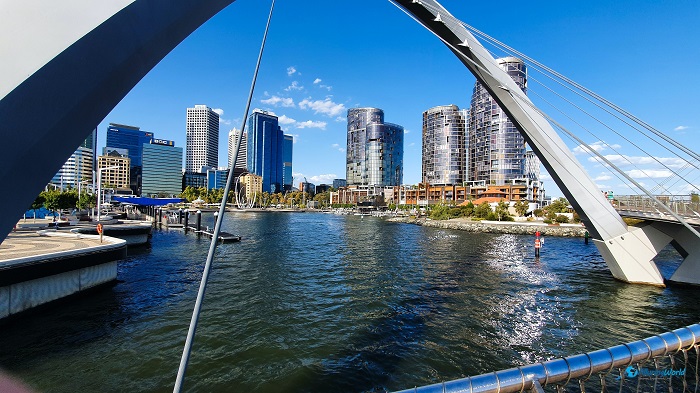 Since Elizabeth Quay started receiving great attention from the visitors coming to this grandiose city, the Quay is considered to be a tourist attraction with the efforts from the West Australian Government to revitalize the central part of the city, and nowadays this should not be missed whenever here, especially with its other numerous attractions.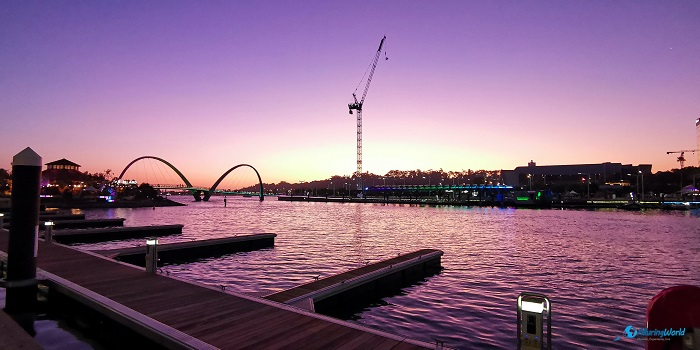 This unique and quite amazing bridge is part of the recreational route along the Swan River where it provides a connecting link between the promenades, the island and Barrack Street Jetty. Officially unveiled to the general public on 29 January 2016, this amazing structure is 120 meters (394 feet) long, 5 meters (16 feet) wide and with height of about 22 meters (72 feet) high, offering 360 degrees views across the gorgeous Swan River.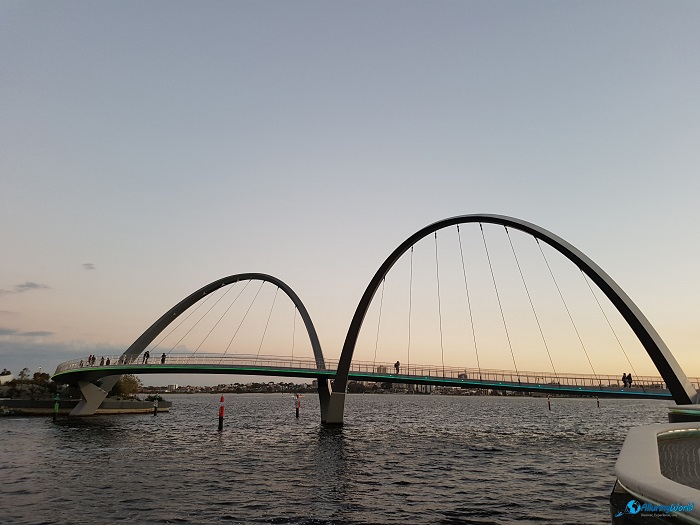 There are two 45 meters (148 feet) spans that connect in the middle, and its uniquely designed arches are sweeping gracefully towards the river while resting on concrete piers.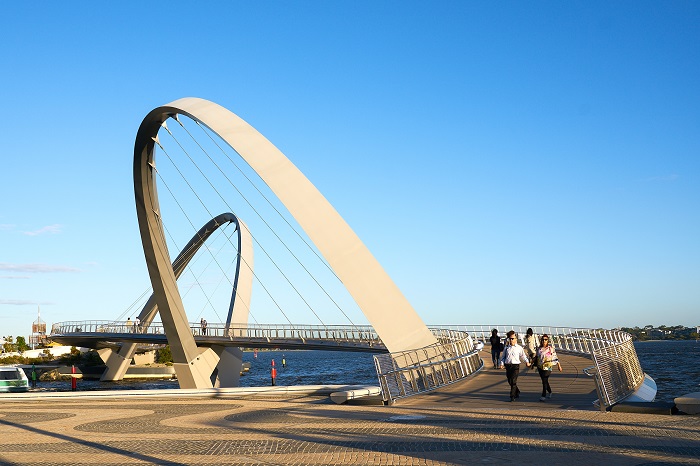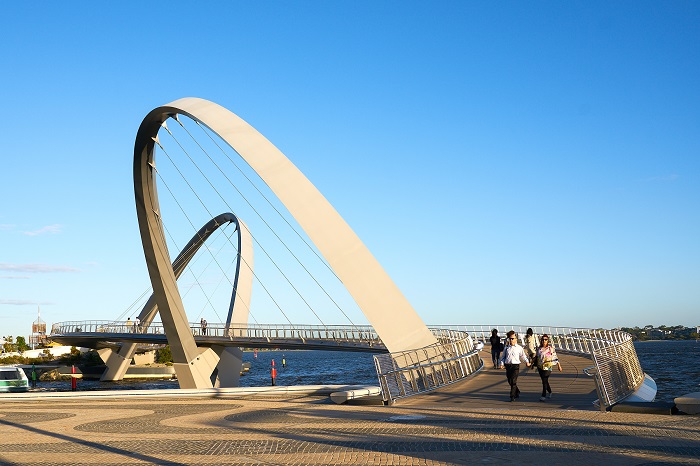 Designed by Arup Associates with very careful thoughts on how to balance everything, and the result is actually mesmerizing, having in mind that the bridge allows for continuous movement of pedestrians and cyclists around the Elizabeth Quay, and it also is like a mirror of each of its sides.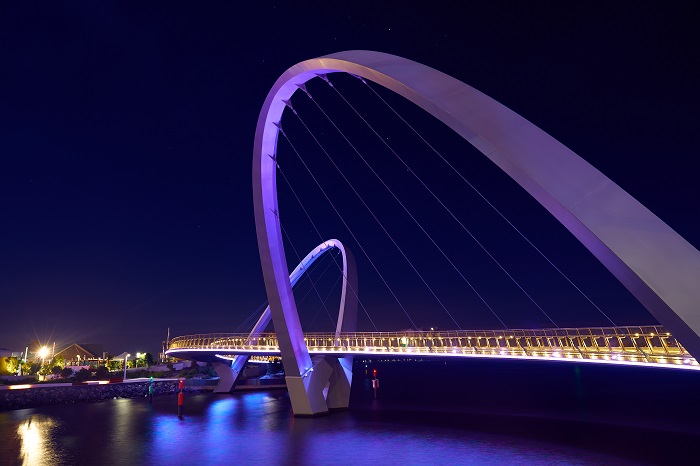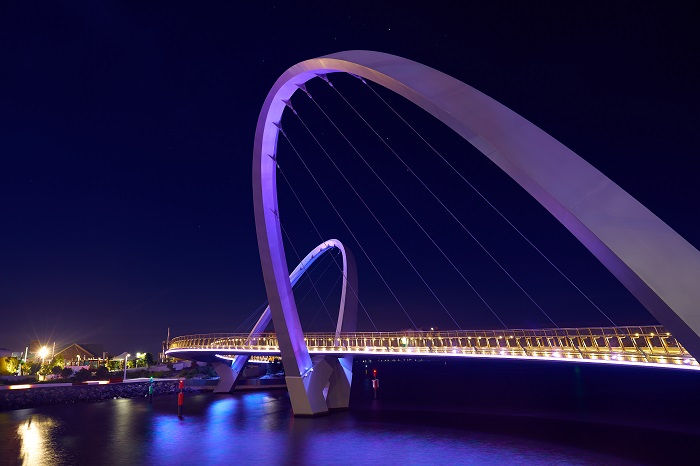 All in all, Queen Elizabeth Quay Bridge is certainly one of the greatest architectural landmarks of Perth which changed the way locals and visitors enjoyed this part of Western Australia's capital city.