Mitre Peak, also known as Rahotu in the Māori language, is an iconic mountain as well as one of the most photographed peaks and places, located in the South Island of New Zealand.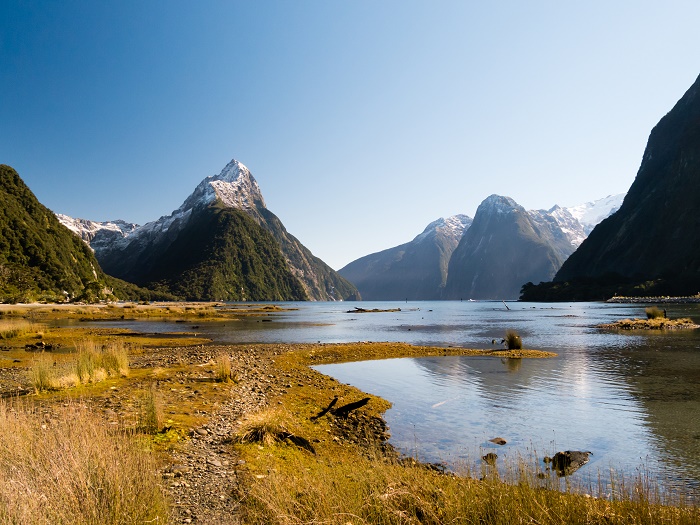 With an elevation of 1,690 meters (5,540 feet) above sea level, it has a very distinctive shape which is easily recognizable due to the closeness it has to the Milford Sound, which is part of the Fiordland National Park. Even though officially is a group of five peaks, however, from most easily accessible viewpoints it appears as a single point which can be climbed.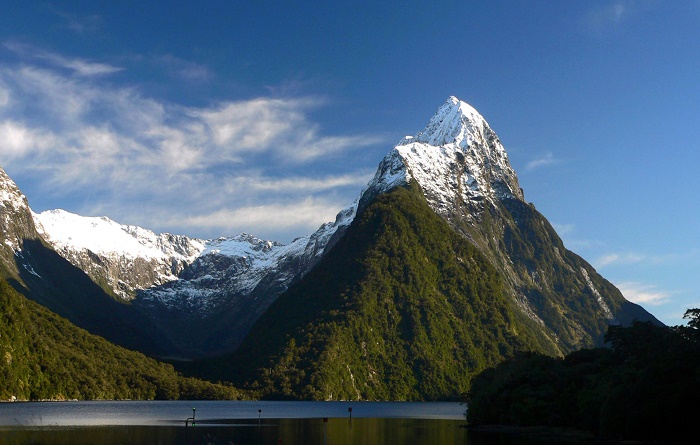 That hiking trip actually would require a great deal of effort, since it is hugely demanding climb and one that should not be taken very lightly.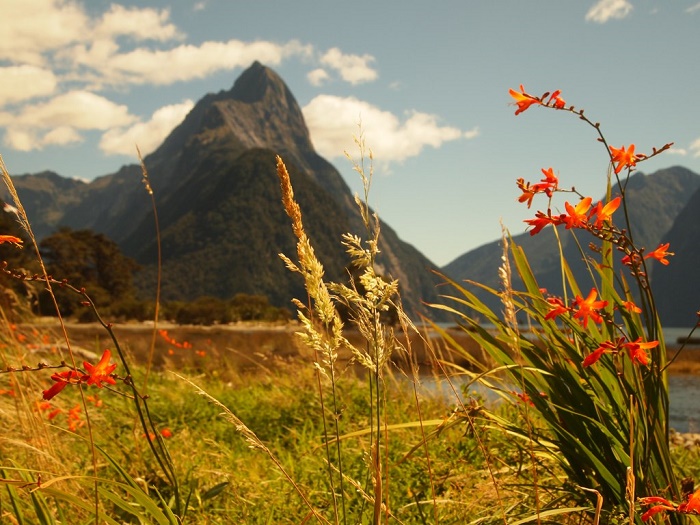 From the south east of the Mitre Peak, there is a sharp ridge that gives the illusion of a giant sleeping dragon's tail, and from there the Milford Sound can be viewed and very much enjoyed especially at sunset when the sun gives a special touch to the surrounding.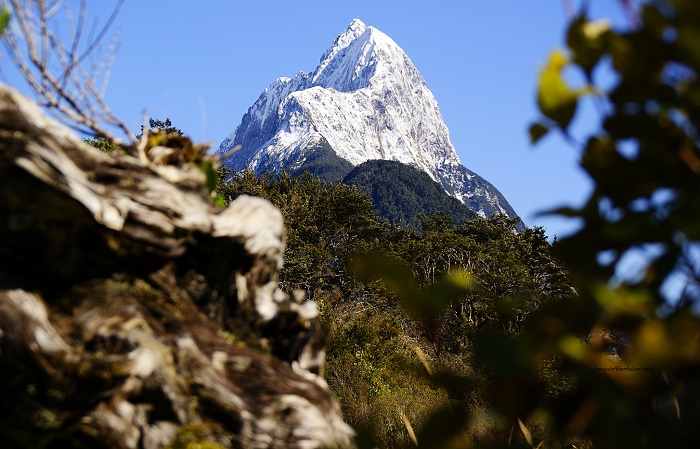 In total it takes around 9 hours one way for the peak to be conquered, however, everything depends from the condition one would has. The first attempt to conquer this gorgeous peak was in 1883, but it had to be aborted due to the bad weather conditions.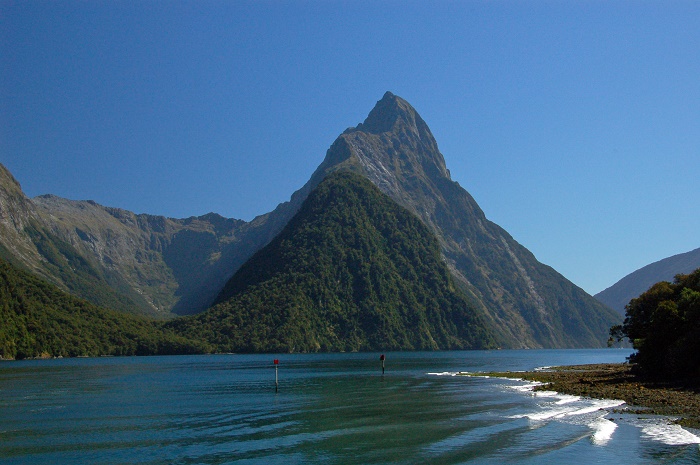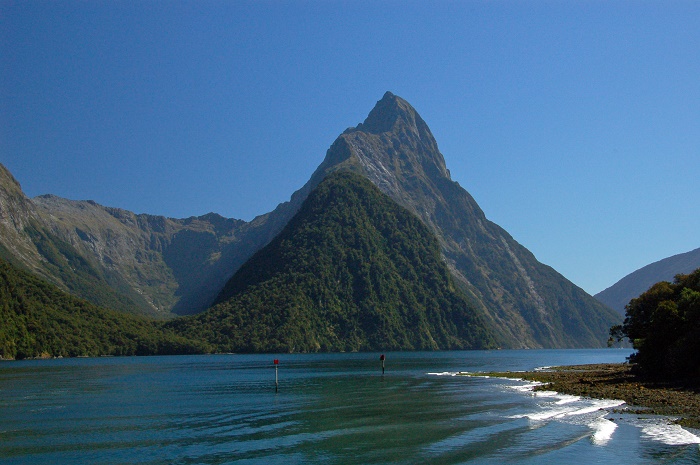 The next one has been recorded on 13 March 1911 by J. R. Dennistoun from Peel Forest, a small community in the Canterbury Region, who successfully also built a cairn, which is a human-made pile of stones with his handkerchief fixed to the top.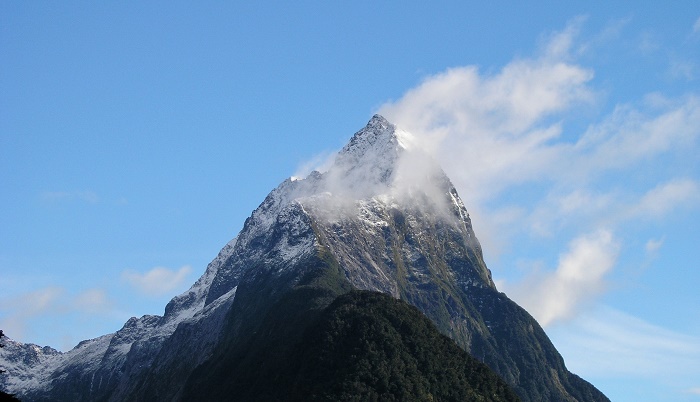 It was confirmed later in 1914 that he actually was the first one to have climbed this interesting peak. Definitely, this is a place which deserves to be seen in person, as well as worth dying for, and as it is dangerous to climb it, when the top is reached one would enormously enjoy in the breathtaking views.