Vaitape is the largest city on the island Bora Bora in the Pacific Ocean, which is part of French Polynesia. As it contains half of the population, it is one of the most important cities on the island.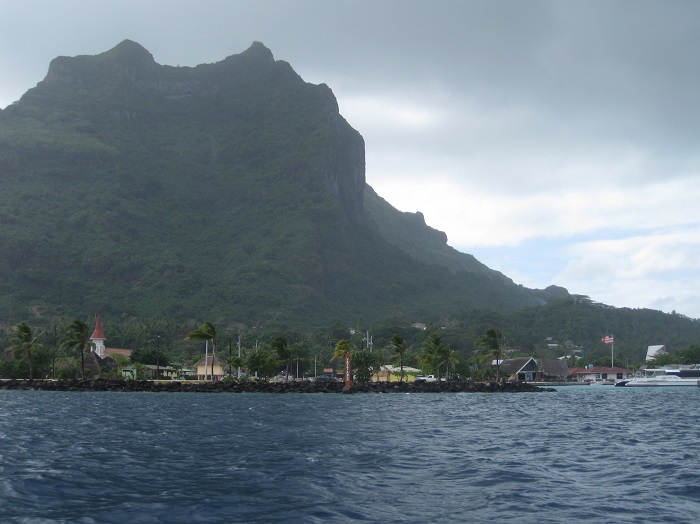 The locals are speaking French language, although there is some 20% of them who speak Tahitian. The first settlers were the early Polynesians who arrived with canoes during the 4th century, where they have built grass huts and hunted fish with spears and sticks.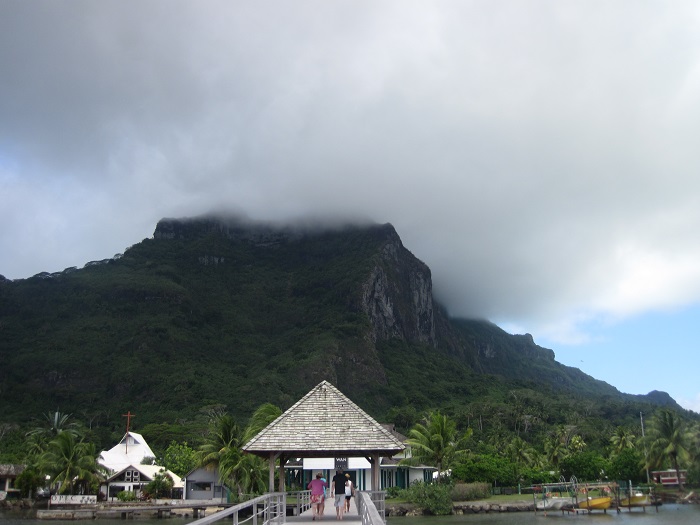 During the French Tahitian War, the native Tahitians lost the war, and since then the island, together with all the other islands belong to France. Since it is in the tropics, the tropical climate is perfect for tourists, who are coming in large numbers. The local population has decreased with the California Gold Rush, which made many people to relocate in the USA, but also during the WWII the island city was used as a military supply base.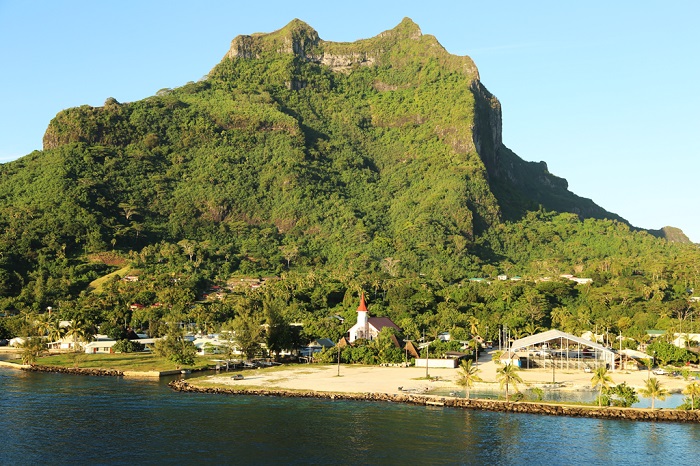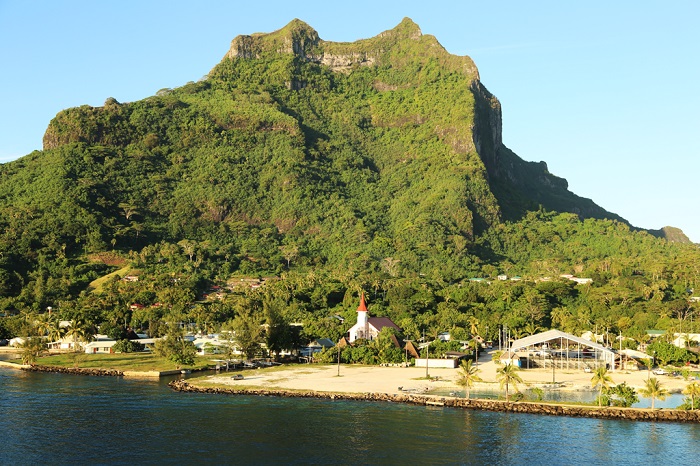 Located 6 meters (20 feet) above sea level, it offers scenery views of, not just the gorgeous lagoon, but also the Mount Pahia which is another major mountain close to the city. One of the most interesting structures is the Evangelical Church, which has a distinctive pink color and red rooftop.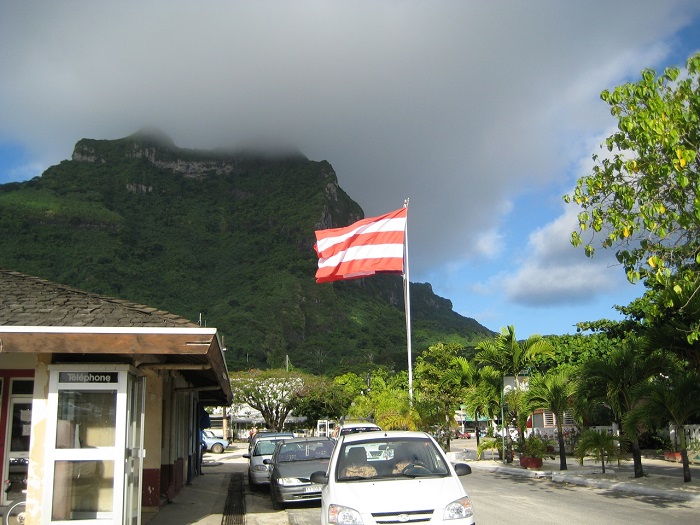 All around the church there are arched windows, and in front of the church, making the entrance is a bell tower with clock on it.