Court Chambers Building, also known as the Brooklyn Chamber of Commerce Building, is an office and residential building located on 66 Court Street on the Brooklyn Borough, New York City, USA. It has been constructed in 1926, by the architect Abraham J. Simberg, who has inscribed this marvelous piece of art on the downtown Brooklyn skyline.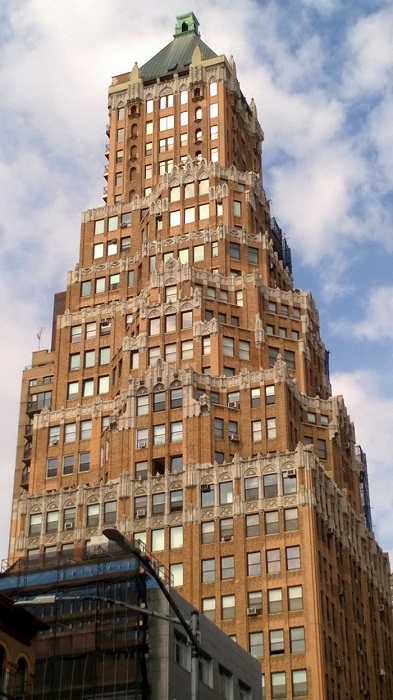 This 36-story high building's façade is built out of brick and terra-cota and steel used as a structural material, with applied masonry in a unique Neo-Gothic style. This white-orange skyscraper has a height of 105 meters (343 feet), and it is the crown jewel in the new Borough Hall Skyscraper Historic District along Court Street.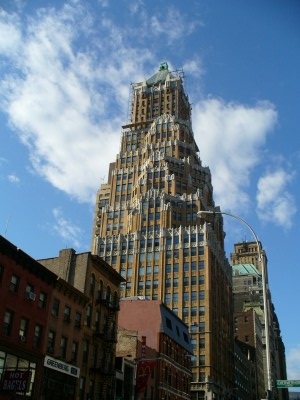 It was among the least known buildings in the area of Brooklyn, but nowadays the Ukrainian born architect Simberg, finally is getting the attention, for which the building really deserves. The north and the east façades of the building are clad in buff brick, which rise from the 13-story in a series of setbacks crested with terra-cota parapets and pinnacles.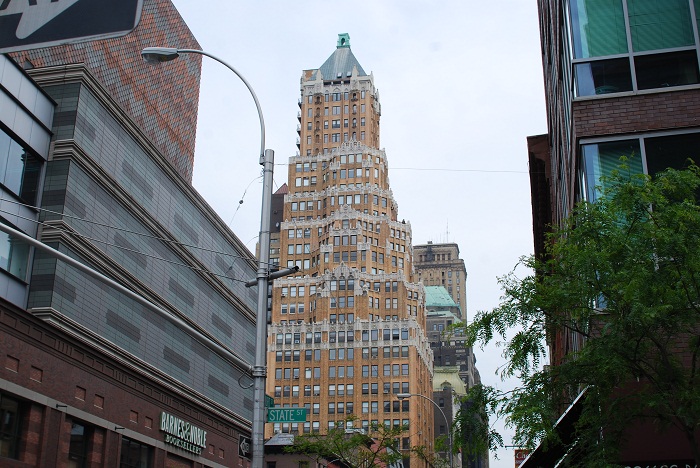 At the corner which faces the Court Street diagonally, the setback stages alternate between those coming to a point and those that are straight across, forming a series of diagonal planes up the corner of the building for a faceted and chamfered effect. The setbacks rise to a tower crowned by a pyramid. Nevertheless, even if he was not paid accordingly, the legacy of Abraham J. Simberg will live on, and he will be remembered in the history of Brooklyn and New York City as a great architect.