Ramot Polin is an architecturally experimental housing project that is located in the larger Ramot neighborhood, which is part of East Jerusalem, within the State of Israel. Designed by the Polish-born Israeli modernist architect Zvi Hecker, the complex was built between 1972 and 1975, right after the Six Day War.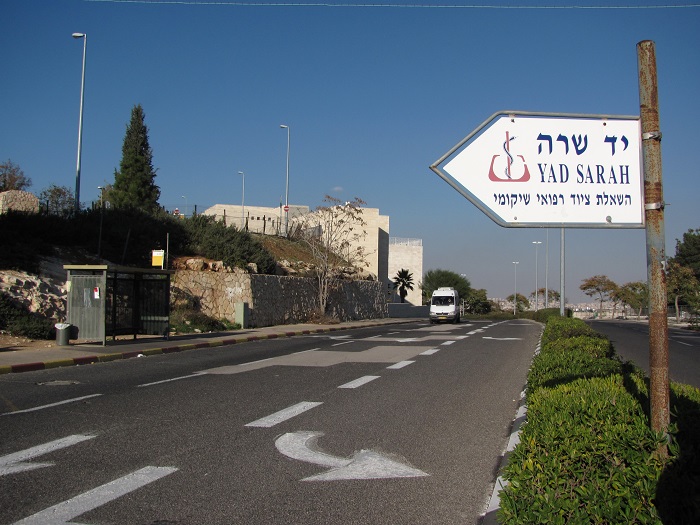 The unusual shape of the building was prefabricated with 720 non-rectangular components, which have more like a cubic shape as seen from far, resemble a beehive, and later when the residents moved in, the structure went under extensive alteration by its tenants. The layout of the building complex resembles a hand, where each finger contains five or six V-shaped interlocking apartment buildings, which create inner courtyards and pedestrian circulation paths. In the center of the building complex, there was a shopping center, education and community services, with three outer parking areas. Soon after, the whole project proved to be cramped, dark and monumentally impractical, nonetheless, very interesting to the architects and architecture lovers of different, unorthodox structures.
Due to the unusual and sort of unusable walls, narrow balconies and slanted pentagonal windows that does not provide the residents with the needed daylight, did not attract the middle class population for which they were intended to be. That is why the residents who are living in the complex have enlarged their rooms, widen the windows, and even added AC units on the exterior so that their lives would be more pleasant. Even today, the Ramot Polin is undergoing some changes which seem to never end, with hope that the residents will have a better life living in the complex, and enjoying more in the inner courtyards which were designed to remember the traditional courtyards of the older Jewish neighborhoods in Jerusalem.