The Tzameret Towers, also known as Akirov Towers, are three 34-story skyscrapers located in Tel Aviv, Israel. Before the towers were built, the site was near a major and noisy intersection with no infrastructure, and not even with a grocery store nearby.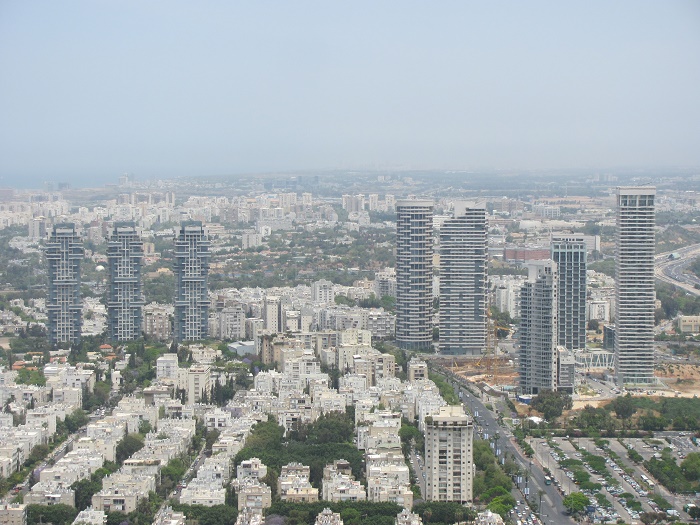 No other developer believed that residential buildings could be built in that location, and certainly not prestigious high-rises.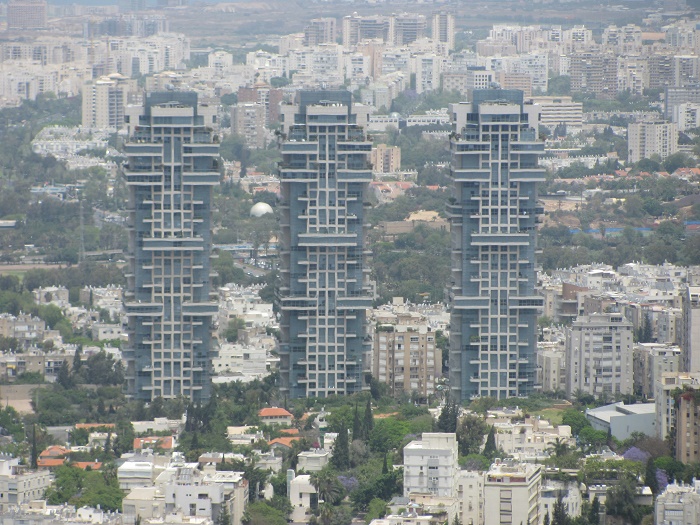 The construction of the First and Second tower started in 1999, and finished with the grand opening in 2002. The construction of tower Three started little bit later in 2003, and it finished in 2006. Within short time the management transformed the project into the most desirable location of Israel's economic elite. The prices rose almost weekly after the purchase of some top business and political leaders.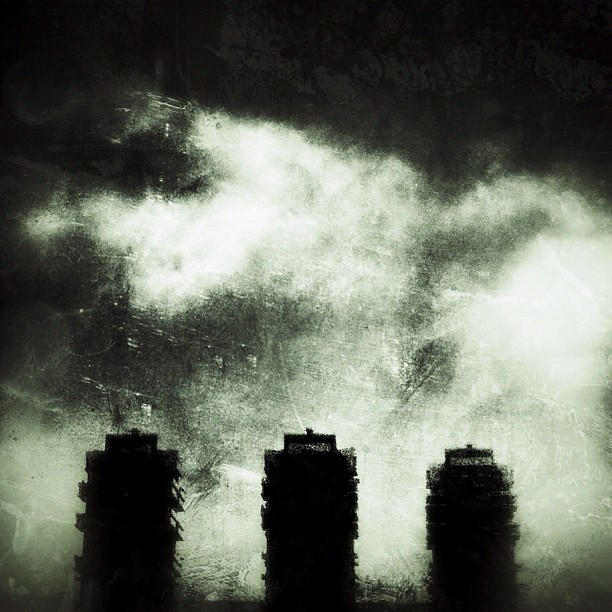 The towers have an elegant grand lobby and a swimming pool. The designer of the towers was Moore Yaski Sivan Architects, where they planned the third tower to be higher than the first two, however, the final design was finished with a height of almost the same as the first two.
They are built with concrete, and the exterior has a glass façade. There are as well terraces, which look like outgrowth. The towers have 34 floors, with a floor area of around 30,000 square meters (320,000 square foot), with a height of 123 meters (404 feet).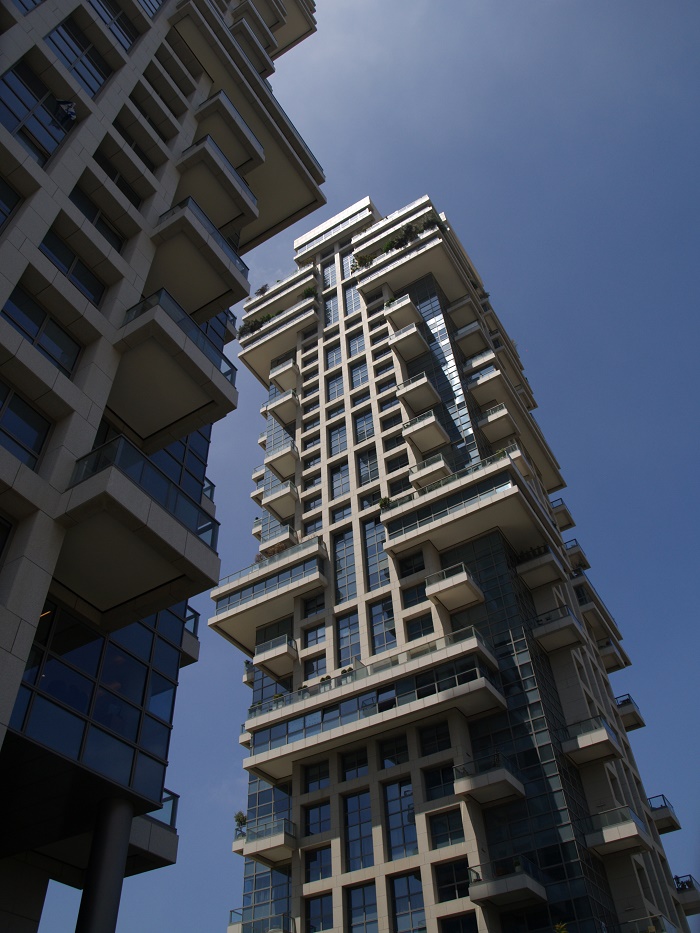 The top three floors of the second tower, contain one of Israel's most expensive apartments, purchased for $10 million, a record-breaking purchase at the time. The total complex contains 360 apartments.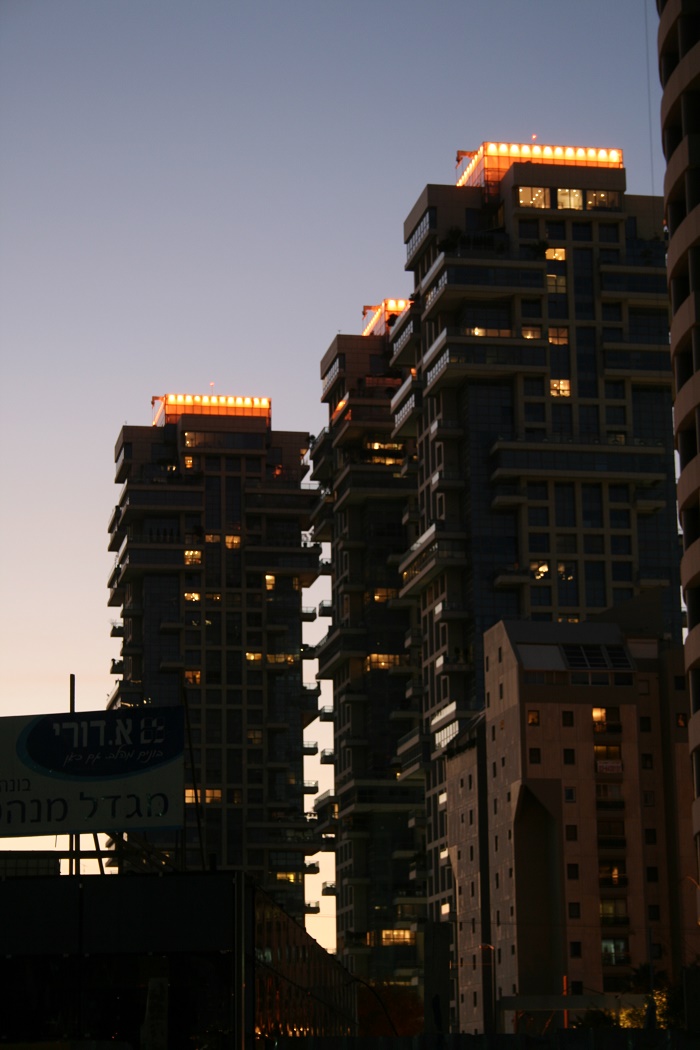 As a significant urban renewal project for Tel Aviv, with strong influence on other developers, architects, and luxury apartment buyers, the Akirov Towers serve as a clear benchmark for other exclusive development projects. So, if you wanna live luxuriously nice, then you have to have the money!