The Namantar Shahid Smarak, also known by its English name as Name Change Martyrdom Memorial, is a large and very important memorial sculpture, dedicated to all those who died in the Namantar Andolan, and it is located in the city of Nagpur, in the northeastern part of the State of Maharashtra, within the Republic of India.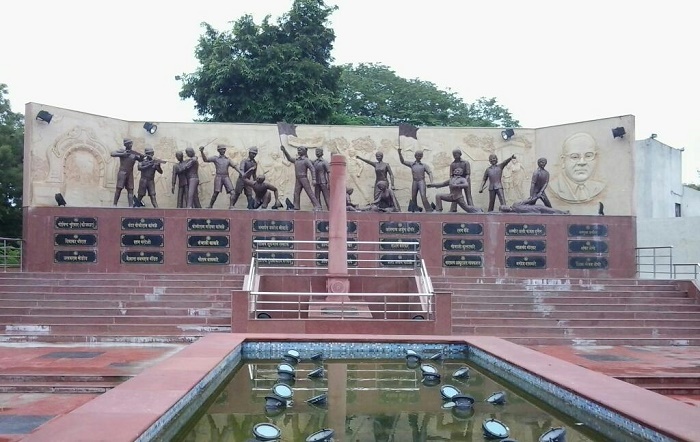 The more precise location of the memorial is at Indora Bridge 10 on Kamptee Road, which is the place where a teenager protesting in support of the Namantar Andolan was shot on 4 August 1978 by the police. In addition to him, there were four other students who too lost their lives. Their struggle actually was known as the Dalit movement, Namantar Andolan, that was led between 1978 and 1994, so that they would be able to rename a university in honour of a leading Dalit, B. R. Ambedkar.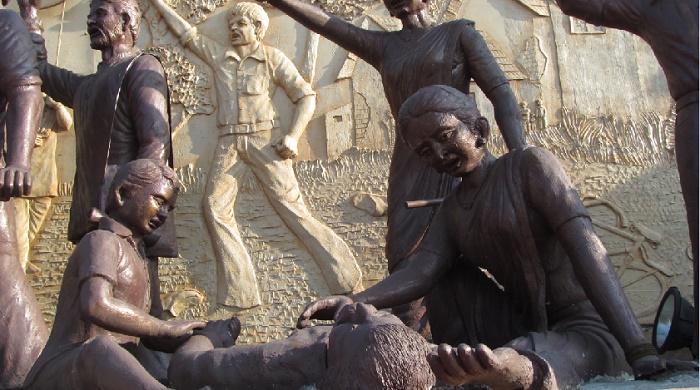 According to the caste system in India, there are four classes, and the Dalits were the ones that were below the lowest of all those, considering them as polluted, where this pollution was seen as contagious. With the discrimination against them, Bhimrao Ramji Ambedkar was among the first ones in the early 20 century to earn college education and to become an important jurist, economist, politician and social reformer who inspired the Dalit Buddhist Movement, while campaigning against the social discrimination of his people.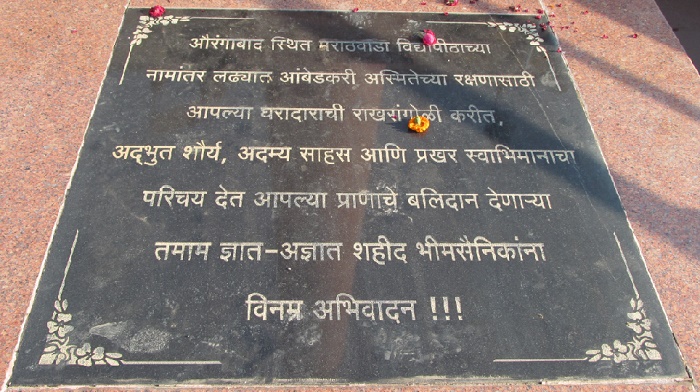 He fortunately earned many degrees at home and abroad, however, that was not good enough for some Hindus who opposed for the University in Nagpur to be renamed, which led to the beginning of the riots on 27 July 1978. The riots affected around 25,000 Dalits, and at least 27 were killed, among which, the before mentioned five people by the police. The struggle continued on for 16 long years, when the university officially was renamed Dr. Babasaheb Ambedkar Marathwada University.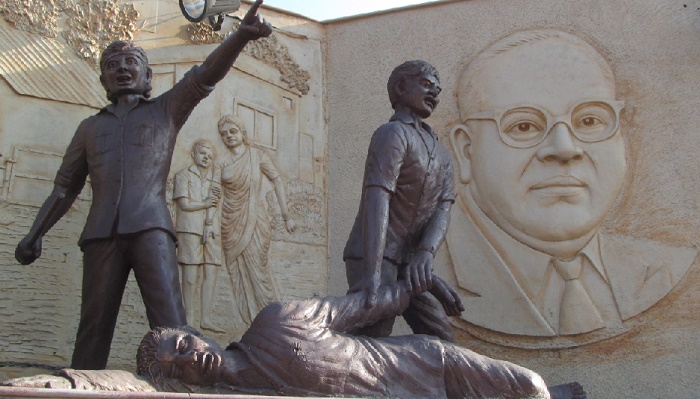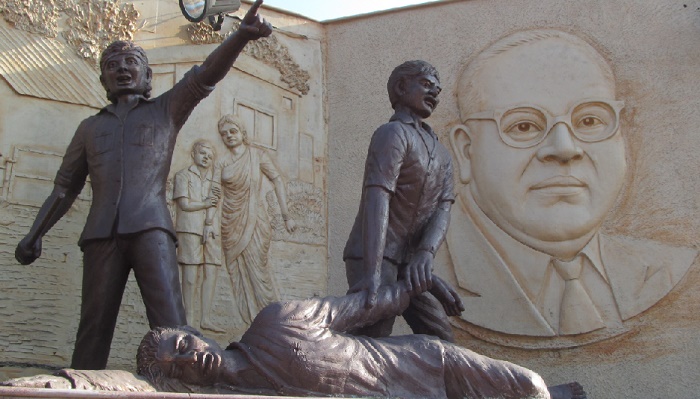 With the total of 27 sculptures of the people who died for their cause, they are shown in the act of their struggle. In order for every of the Dalits heroes who died in this long "battle" to be forever remembered, the 27 names of each one of them are written on plaques, in addition to the big monolith who pays homage to the martyrs.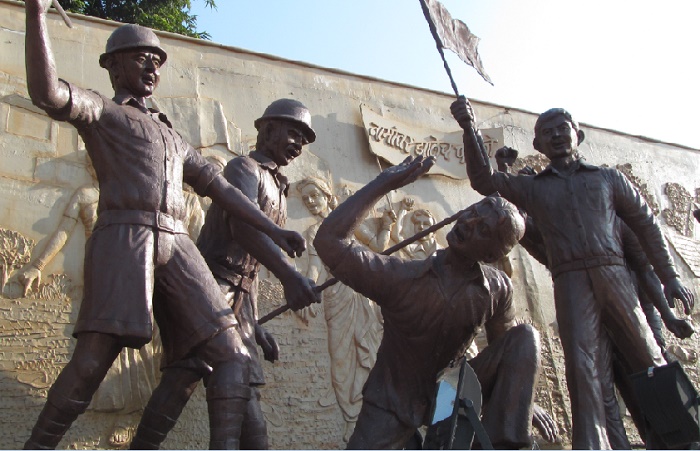 Designed by Uday Gajbhiye, the memorial was completed in 2013, and since many of the Dalits converted to Buddhism with their leader Ambedkar, it was chosen Buddha's Birthday as the inauguration date. Continuing to inspire present generations, the memorial shall serve as an inspiration for the future ones as well so that they would not forget how the Indian society was once divided, and how the Dalits had to gain their reputation within that society.