Adinatha Temple is a beautiful Jain temple that follows the ancient Indian religion of Jainism, and it is part of the Khajuraho Group of Monuments in the State of Madhya Pradesh, within the Republic of India.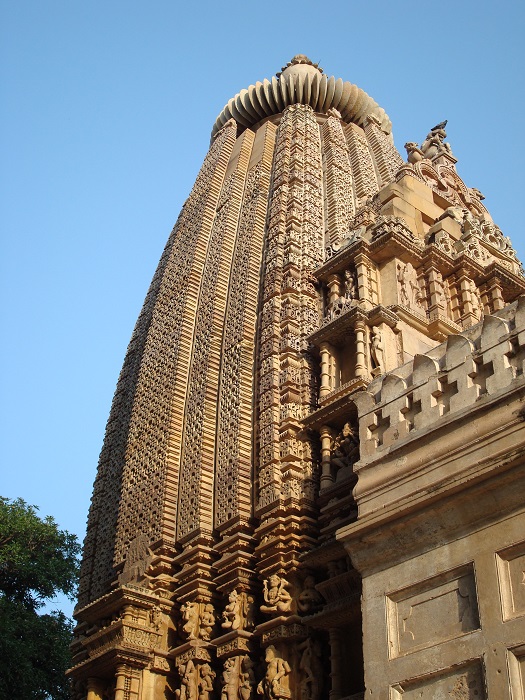 Built sometime around 11th century, it is dedicated to Jina Adinarta and it is classified as a Monument of National Importance by the Archaeological Survey of India. Being an important part of the Eastern Group of Khajuraho Temples, this ancient shrine is dedicated to the first Jain Tirthankar Adinath, who was the founder of Jainism, and it is a temple without ambulatory from which only the sanctum and vestibule have survived with their roofs.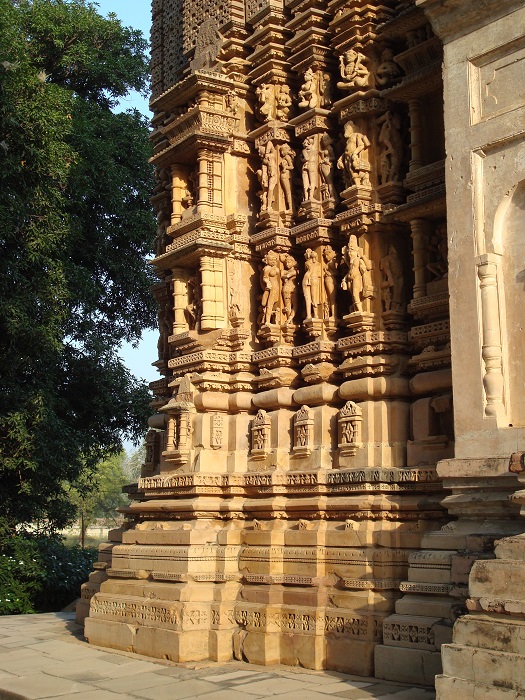 Similar to the nearby Vamana Temple, the top row of the outer wall of the Adinatha temple depicts a flying vidyadhara, whereas the curvilinear tower of the Adinatha temple is of better proportions, which can be suggested that the Adinatha Temple was constructed later than the Vamana Temple, thus making it much better.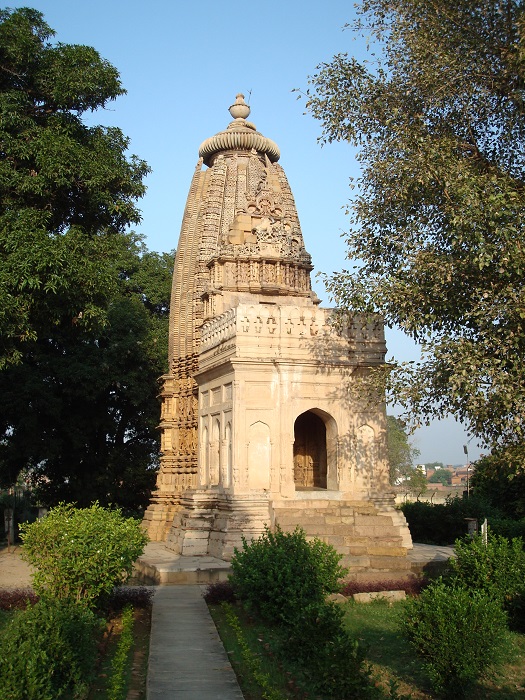 Nonetheless, remarkable for its elegant sculptures, this superb temple has three bands of sculptures including those of sura sundaris, also known as heavenly beauties, and images of Jaina Yakshis, better known as fairies.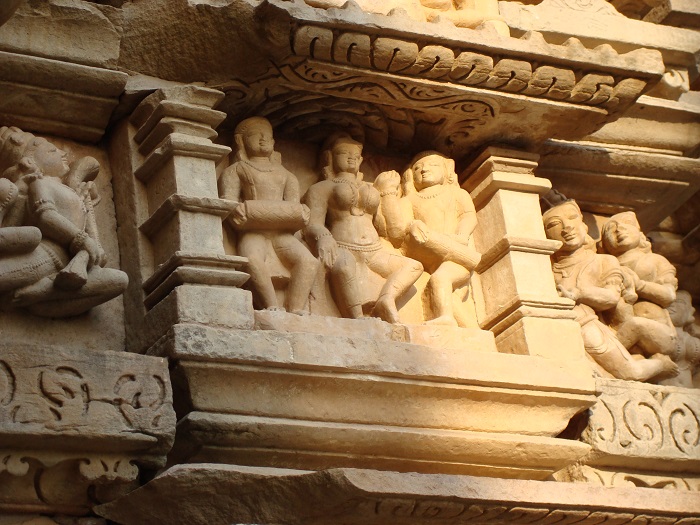 The standing temple looks like it is carved out from a single limestone, and the tallest point of the temple is some 30 meters (98 feet) high, surrounded by a lush green trees that seem to be growing bigger and bigger every time one visits.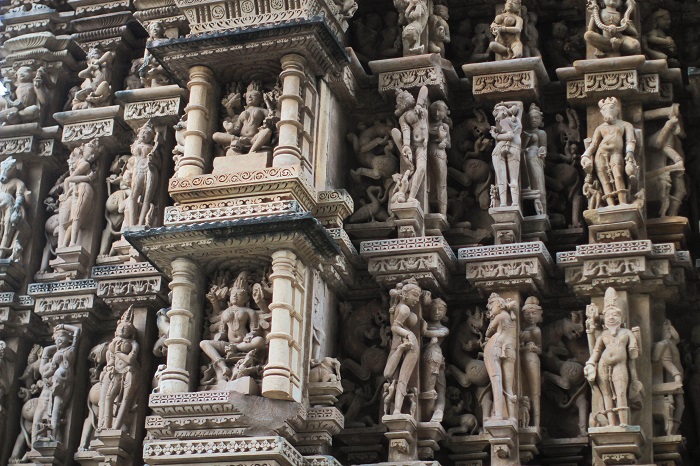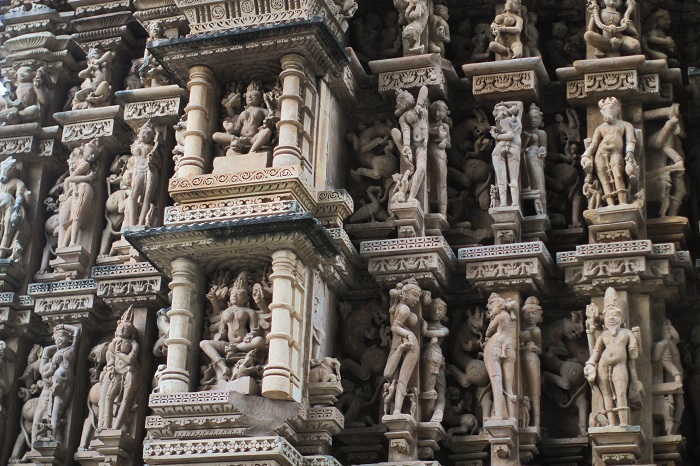 Inscribed on the UNESCO World Heritage List as a group of temples, it is one of the most visited places in Central India, offering peaceful atmosphere for a small prayer of appreciation for the creator of this alluring structure.