The Sultan Abdul Samad Building is a historic and really important building which is located in the capital city of Malaysia, Kuala Lumpur. As this prominent landmark is located in front of the Independence Square and the Royal Selangor Club, it has a long history which begins on 3 September 1894 when the official construction began, and it was completed in 1897.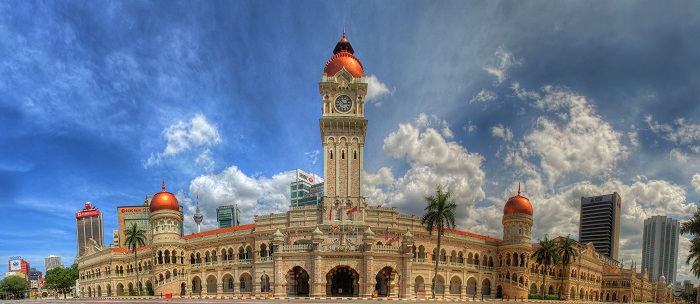 Built with the purpose of housing the British administration in Malaya, where it was only used to house several government departments, it was also known as the Government Offices Building. It was later in 1974 when it was renamed into Sultan Abdul Samad Building, after the reigning sultan of Selangor at the time when the construction began.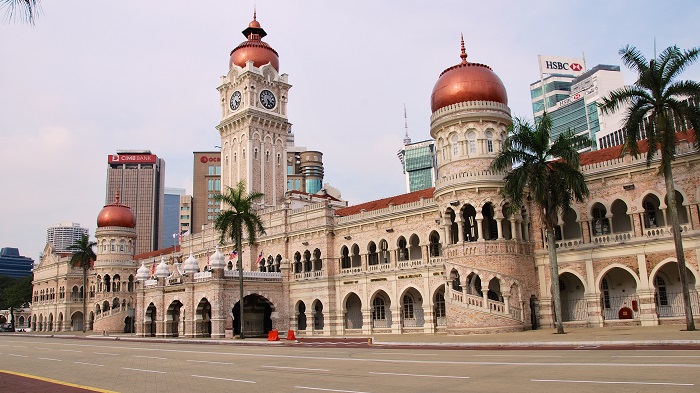 Built on top of vegetable farmland, the design of this impressive work was carried out mainly by the British architect A. C. Norman, in addition to R. A. J. Bidwell and A. B. Hubback. Norman's original vision was to represent something like a Classic Renaissance style building with pillared front, although the latter ones, incorporated more Moorish features, creating the final, visually stunning Neo-Mughal building that stands today.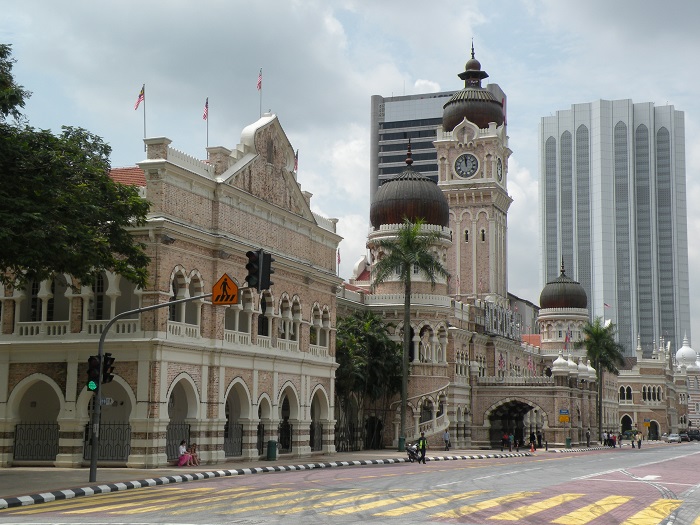 The front façade stretches 137 meters (450 feet) along Jalan Raja, and with that it is considered to be one of the largest buildings in the country. With the use of red bricks which are exposed and in addition to the white plaster lined arches, the building is quite easy to be recognized.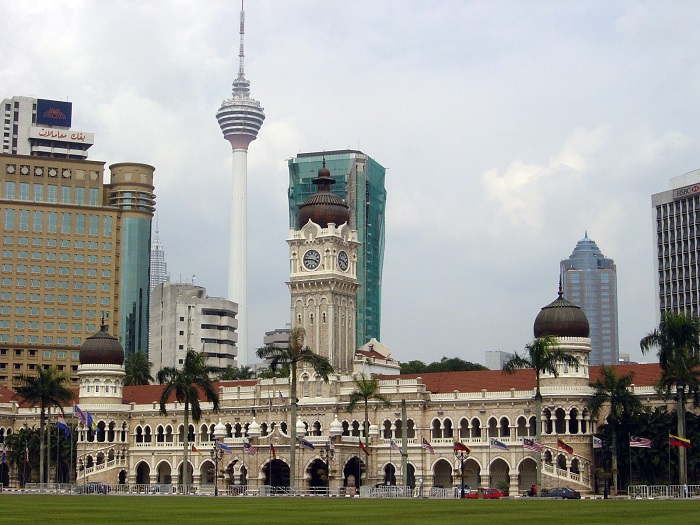 There is an immense 41 meters (135 feet) high clock tower, which shiny copper dome can be seen from a further distance, nonetheless, there are 2 other shorter circulation towers. These two towers too have an onion-shaped domes with copper coverings, but within them are the stairs that lead to the upper floor.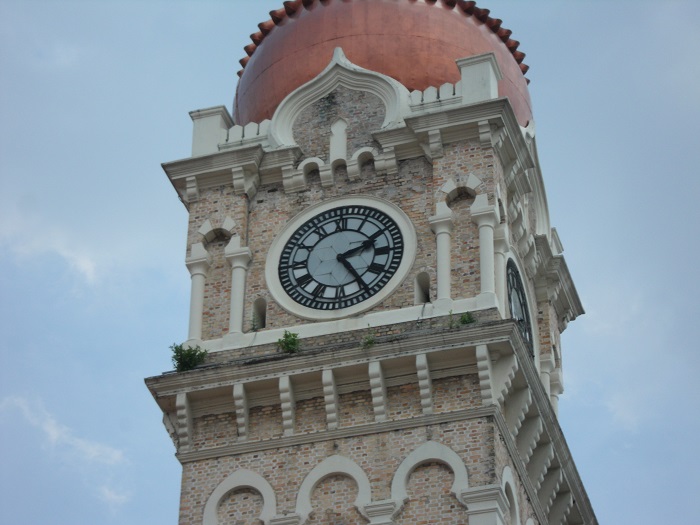 The entire structure is in the shape of the letter F, and with the significance that it holds, today the Ministry of Communications and Multimedia and the Ministry of Tourism and Culture of Malaysia are located in this marvelous structure.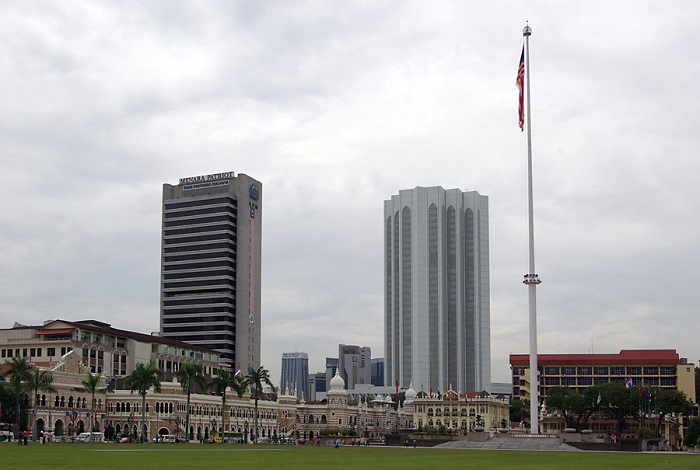 Since it is widely photographed and visited by everyone coming to the capital city, on very important occasions, the building is highly decorated, especially with colorful lights and Malaysian flags. One of the more important events is the National Day Parade which occurs on 31 August, and each of the states that comprise Malaysia plus the Federal Territories are represented here, in addition to the many ethnic groups that comprise multiracial Malaysia.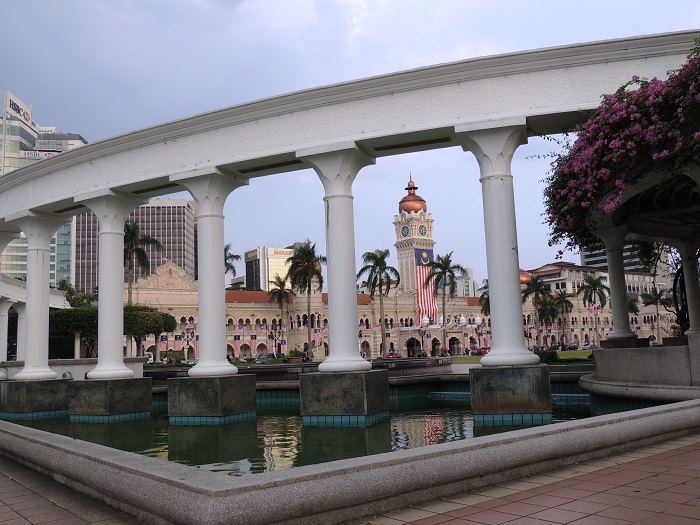 All in all, remaining an enduring attraction that allures plenty of people, this building remains unchanged despite the constant modifications of Kuala Lumpur's city skyline, and it shall continue to be the beacon of pride to the Malaysian people who proudly tell the story when the British Union Jack was lowered in front of the building for the last time at midnight on 30 August 1957, and how the clock started chiming, and the Malaysian flag was then hoisted for the very first time.