First World Hotel & Plaza is the world's largest hotel which has three stars with a total of 7,351 rooms on 28 floors, and located in Genting Highlands which is a hill resort in Malaysia.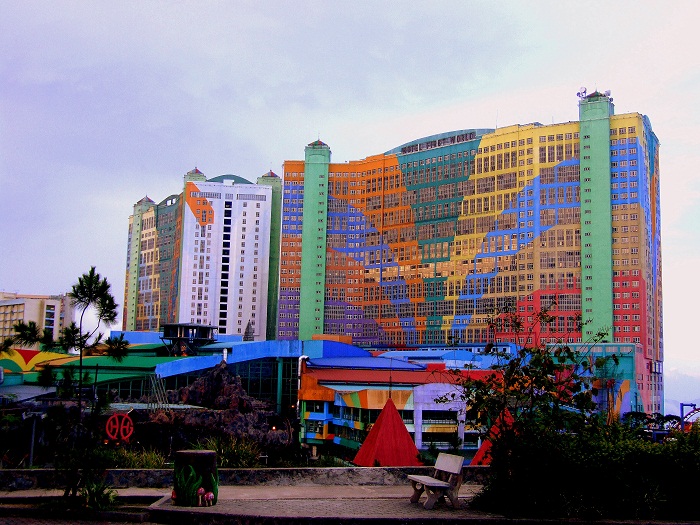 Setting the Guinness World Record for Largest Hotel in the World by the number of rooms, it consists of two towers (Tower 1 and 2), its title was taken from The Palazzo in Las Vegas, USA which expanded its facilities with the Venetian, however, it regained the title once after an opening of a new block.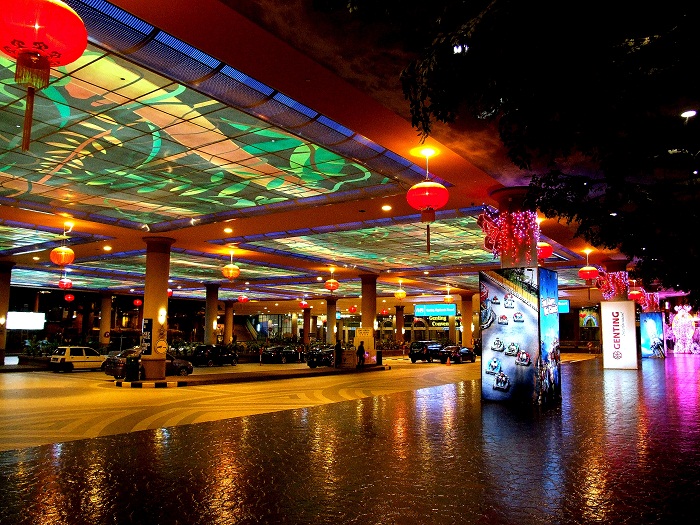 The Tower 1 and 2 are quite unique with their coloring, where they are featured in an almost rainbow-like coloring making them fun and funny in the same time to see. With green towers cutting the ends of each tower, even though their shape is so simple, the resemblance makes them looking more like a castle-like buildings, as seen from the side.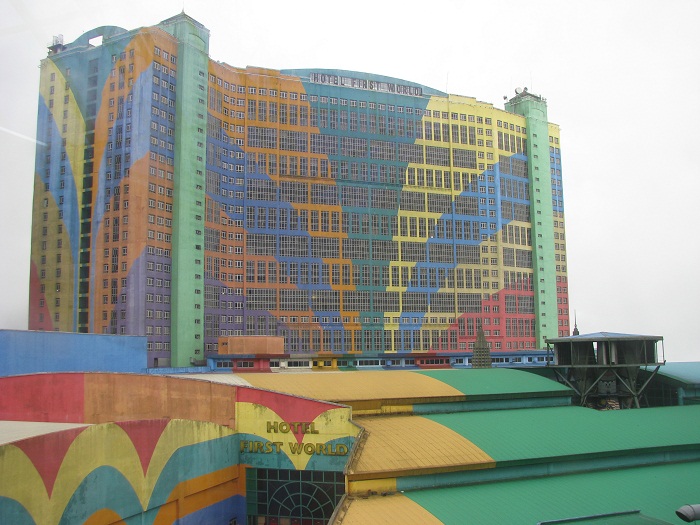 Yet, a hotel of such magnitude is nothing without shopping malls, under the hotel towers, there is a 46,000 square meters (500,000 square feet) plaza called First World Plaza and features shopping malls, arcades, dining outlets, casinos, and the Genting Indoor Theme Park which ceased to exist in 2013, so that it would make a way for the first 20th Century Fox World theme park to be opened in 2017.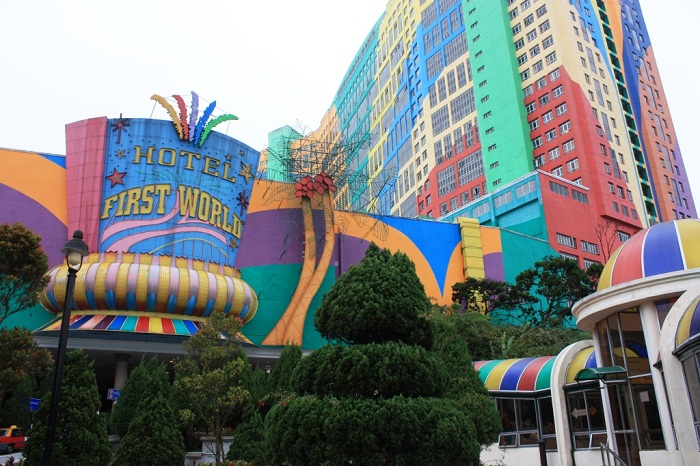 There are 18 different movie inspired rides which will give each visitor a unique experience and an amazing adventure, giving them the feeling to want to come back once again.