The Burial Vault Chapel of the Paskevich Princes is a religious building, part of the Gomel Palace & Park Ensemble in the city of Gomel (also Homel), in the south of the Republic of Belarus.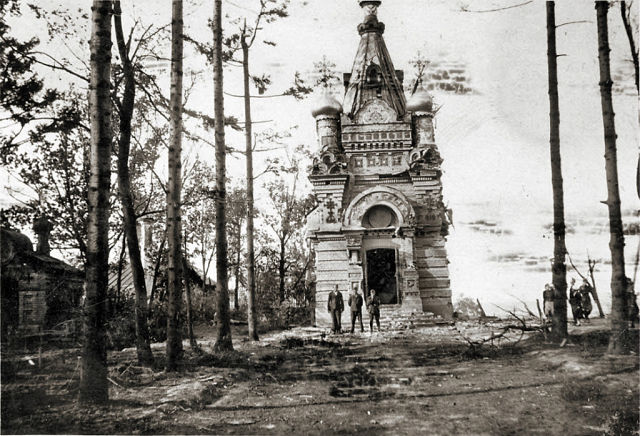 This interesting religious building is consisted of two different parts; one above the ground, which is the interesting chapel, and the second one is underground which is the actual burial vault built with a small entrance above the ground level.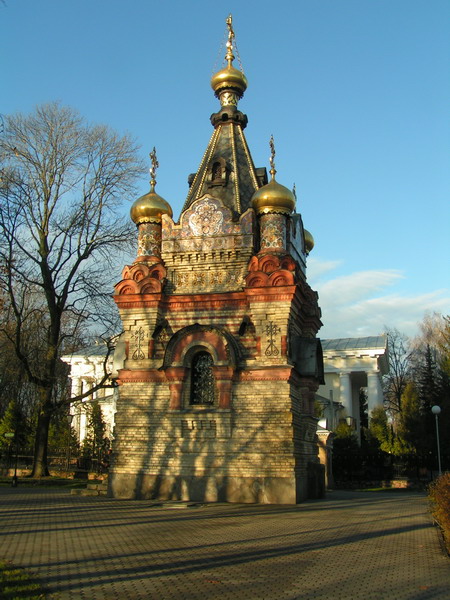 Within the burial vault there are eight representatives of the Paskevich Family, among who are: Ivan Fyodorovich Paskevich (an imperial Russian military leader – General Field Marshal), his wife E. A. Paskevich (maiden name Griboedova), the Field Marshal's parents, as well as his two daughters, son and grandniece.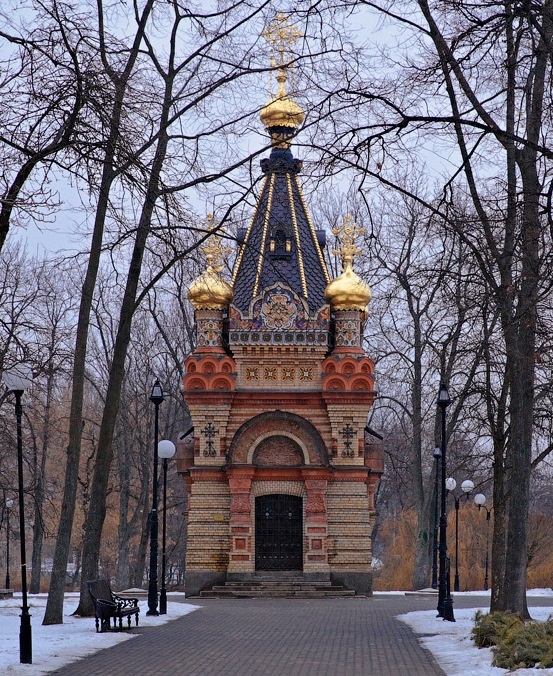 Considered to be the jewel of the city, the quaint architecture of the tomb with its beauty always attracts tourists, and it is easily distinguishable around the world.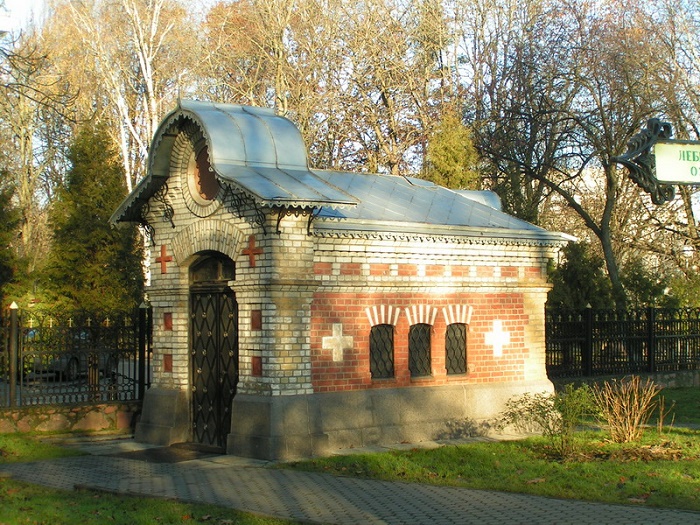 The Chapel is a great example of the so-called new Russian architecture style, which has elements of fancifully shaped ceramic columns, sculptural corbel arches, capping belts, gold-plated domes and colored ceramics. The Chapel has been built out of white and red boldly laid bricks, boasting an exceptionally ornate exterior.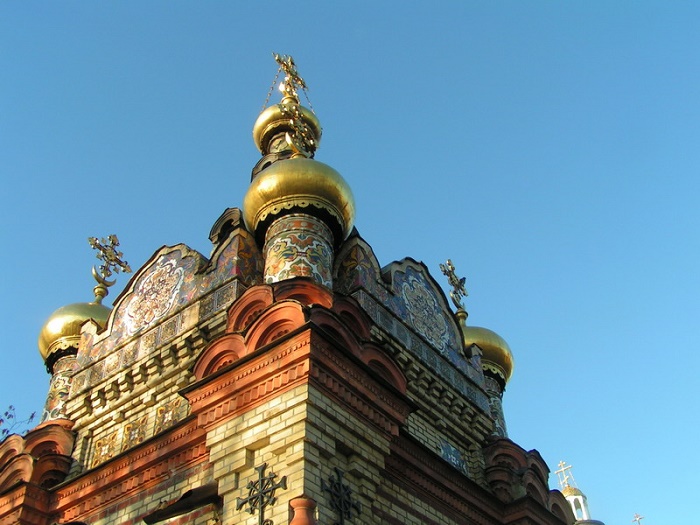 There have been restorations, which are much needed for the structure, with hope that it will stay for a longer period of time so that the future generations would gladly stare at the beauty this chapel offers.