The National Library of Belarus, as the title states, is the copyright official library in the Republic of Belarus, located in the capital city Minsk.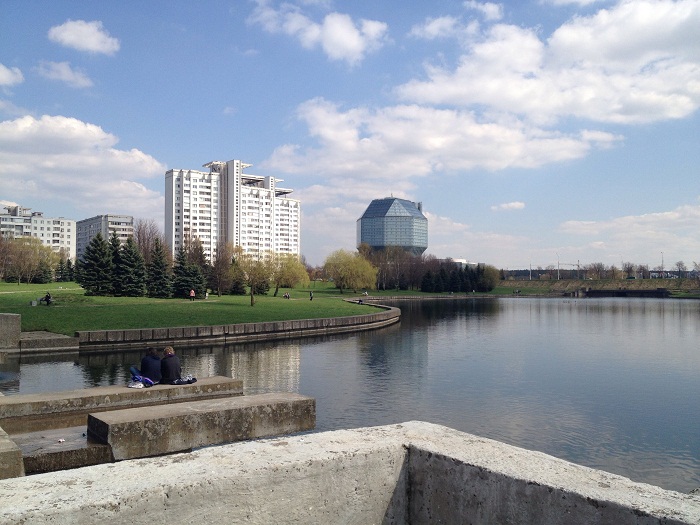 The main building, which was completed in January 2006, has a unique rhombicuboctahedron shape, which is an Archimedean solid with eight triangular and eighteen square faces. Designed by architects Mihail Vinogradov and Viktor Kramarenko, the building has 22 floors, can accommodate up to 2,000 readers, and also has a 500-seat conference hall.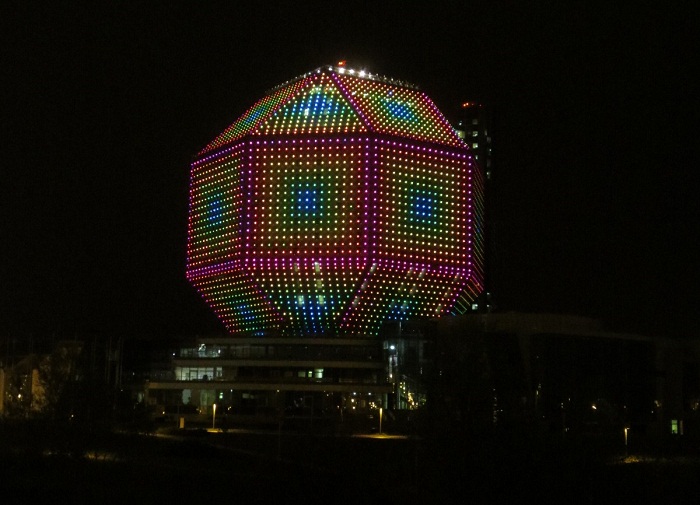 As it houses the largest collection of Belarusian printed materials and the third largest collection of books in Russian language, this diamond building is a national symbol of knowledge stored in the books within. Reflecting the daylight like a true diamond, and also to maintain this image, there is a lightning system that is as spectacular as the building itself.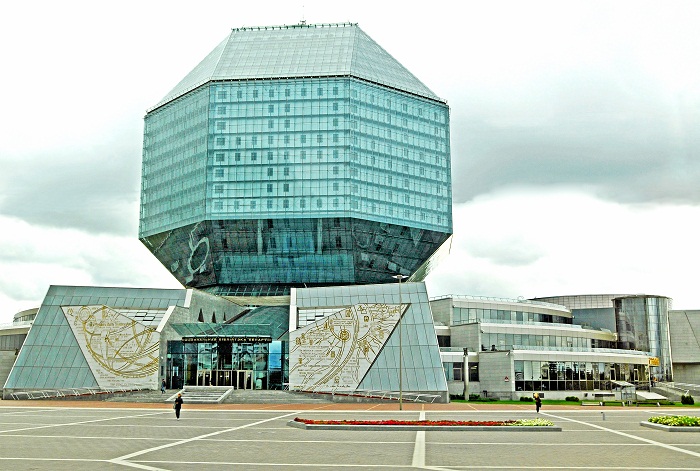 Integrate together with the façade, there are 4646 RGB colour-changing LED fixtures, 1349 controllers, 54 splitters, a channel splitter, a converter and a computer that directs the light shows with the aid of custom-designed software.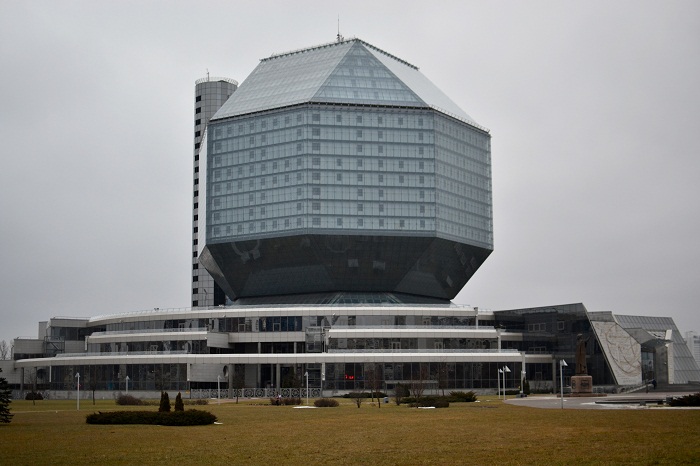 The central entrance of the library kinda looks like an open book with pictures to highlight the development of the global written language and the Slavonic one as well as a quote in 19 languages from Frantsisk Skorina's Bible that encourages people to learn.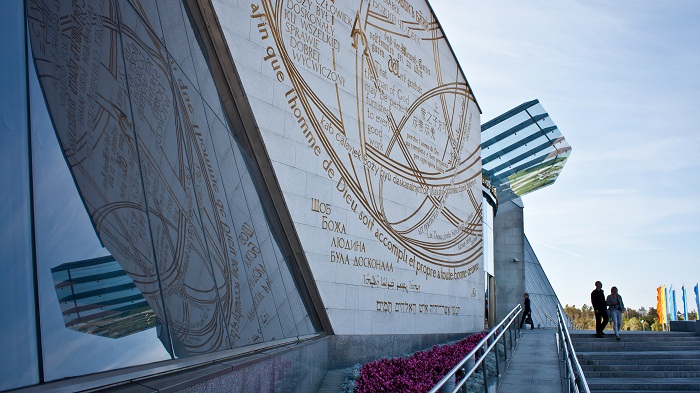 The interior on the other hand houses works by modern Belarusian artists and sculptors, distributed around the courts and corridors which allow access to the reading rooms which are divided into three levels that form the base of the tank and around a central core, allowing the visitor clearly oriented in the interior space without losing time searching the room corresponding.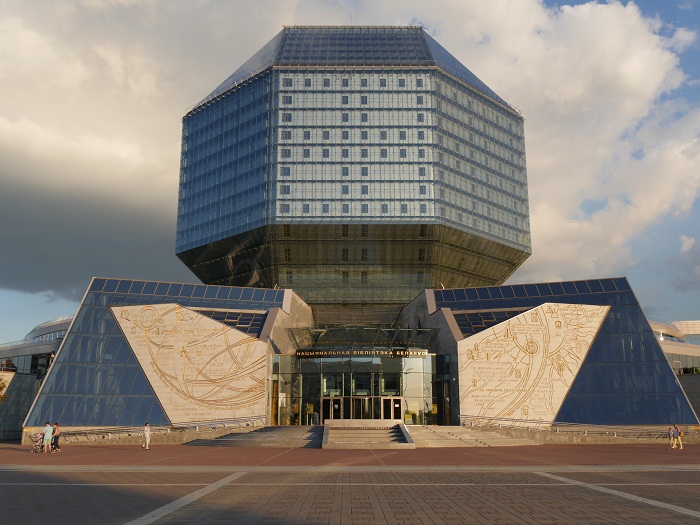 The whole interior is divided into lecture halls, conference hall, cafeteria, book museum, exhibition halls, administrative offices and ancillary rooms, whereas the conference hall and the cafeteria can make social and cultural programs independently of the Library.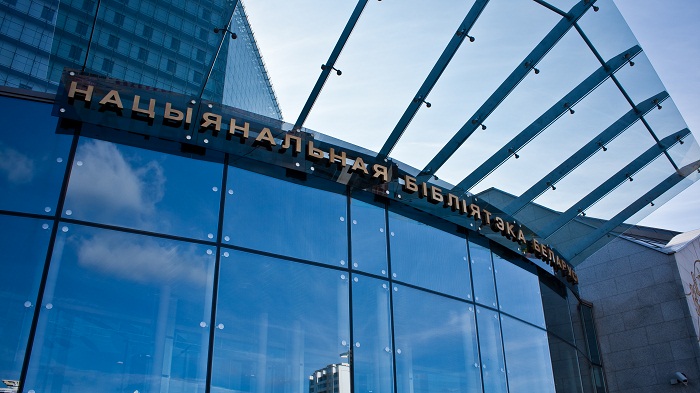 Becoming a real city attraction, it also helps to gain more popularity with the park which situated on a river bank and also the observation deck which overlooks the capital city. Quite unique shaped building which allures many people not just to visit it, to see the light show at night, but also to get a book and read something in the park next to it.