Borisov Arena is a football-specific stadium in Barysaw, Belarus and is the home stadium of FC BATE Borisov and the Belarus national football team.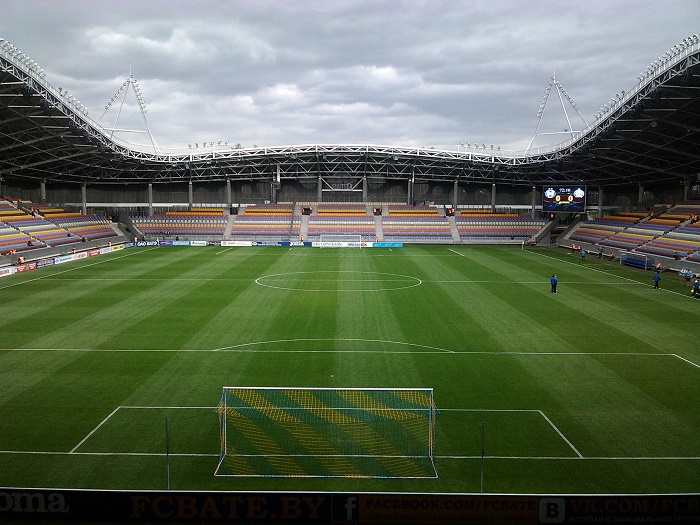 As every football team requires new stadium to play the matches with other teams, FC Bate in Borisov as well, which is the reigning champions of the Belorussian Premier League, has been discussing about a new stadium. Even though at first it was only a fans' dream, slowly but surely it became a reality.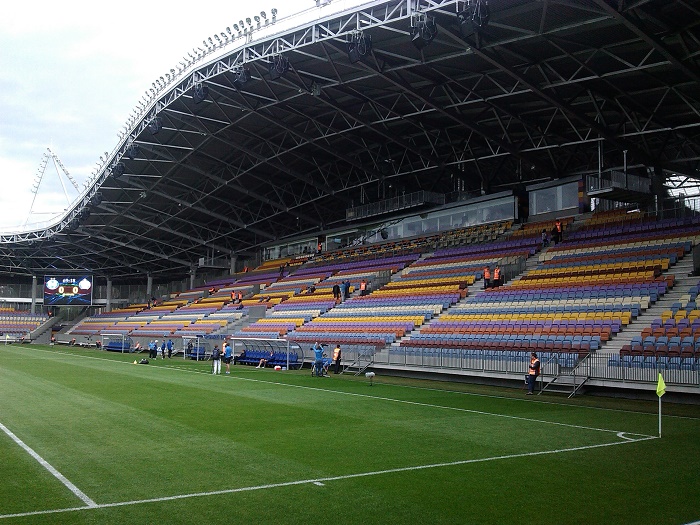 The idea for the stadium takes into account the natural advantages as well as the surroundings of it. The plan was to make intervention on the surrounding, but the trees around not to be touched. The stadium will eventually be built in form a dome, where it forms a unified rounded dome, which gives an impression of a single enclosed object.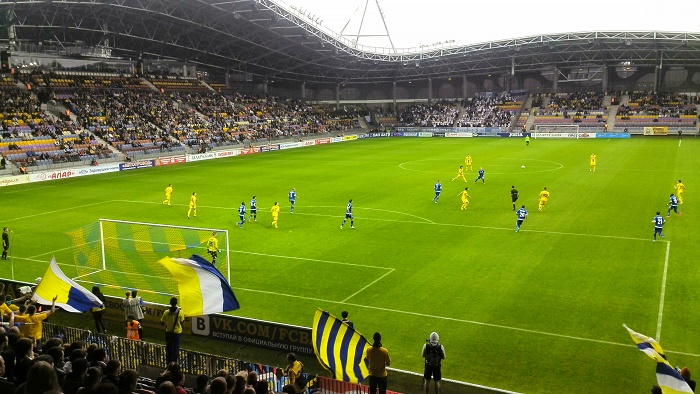 The impression therefore, continues with the skin of the dome, which shows something like a fragile stretched perforated textile, pulled over the stadium skeleton.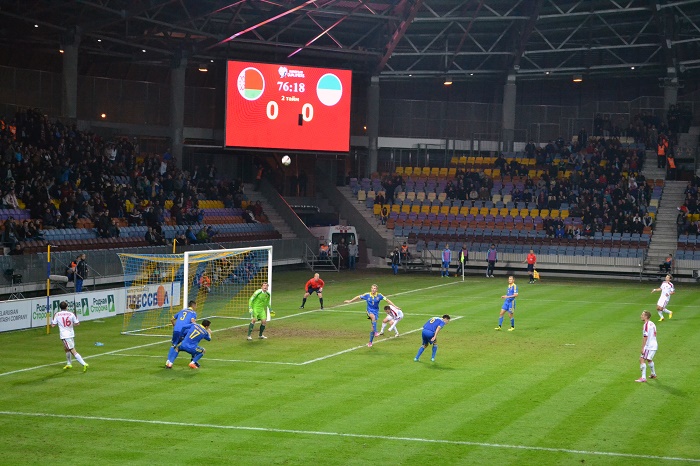 The stadium provides good acoustics and encourages an extrovert atmosphere from the players and the fans alike during the game. Construction started at the end of 2010, and was finished in 2014, when it officially opened the same year. In total, the official capacity is 13,126 people.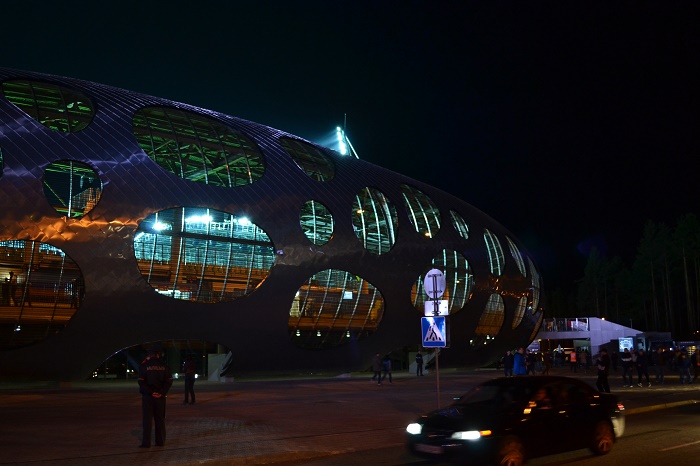 The seats of the stadium are arranged around the playing field in rows of 17 along the sides and rows of 27-28 along the short sides. The upper west gallery is reserved for press cabins while the east is reserved for the VIP guests with 250 seats and bar with entertainment spaces.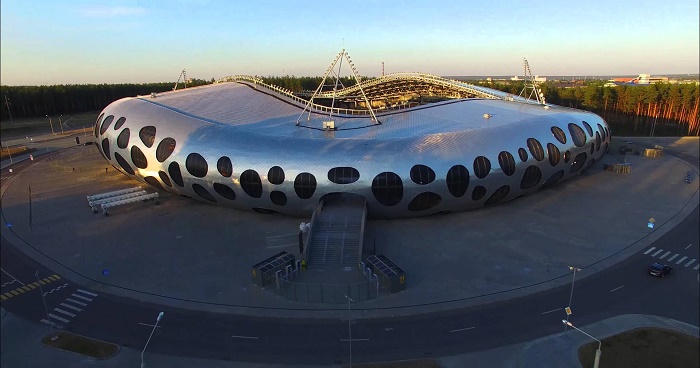 What is interesting is the roof of the stadium (the sides of it), which is covered with metal sheets from the outside and with a special material that is letting light in from special lanterns hidden inside the roof.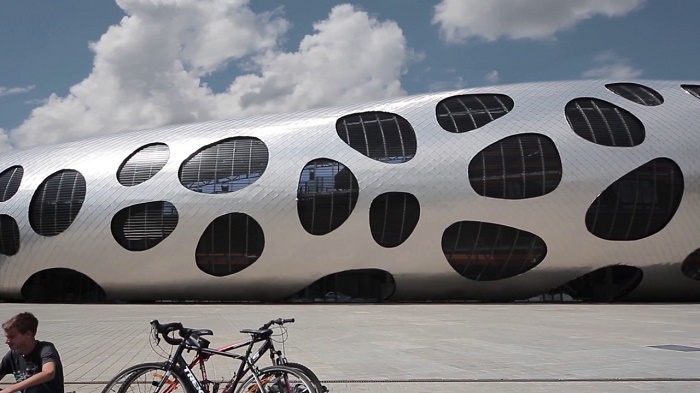 The final aspect of the arena is recognizable image around the world with the soft greenery that surrounds it. Any football fans would really enjoy in this stadium which definitely feels like you are at home, except you are surrounded with so many people, who love and enjoy the sport!