The Mound of Glory is a memorial complex that honors the Soviet soldiers who were fighting during the Second World War, located in the vicinity of the capital city of the Republic of Belarus, Minsk. Symbolizing also Belarus' liberation from the Nazi invaders, the monument was designed by O. Stakhovich and sculpted by A. Bembel on the 25th anniversary of the liberation of Belarus.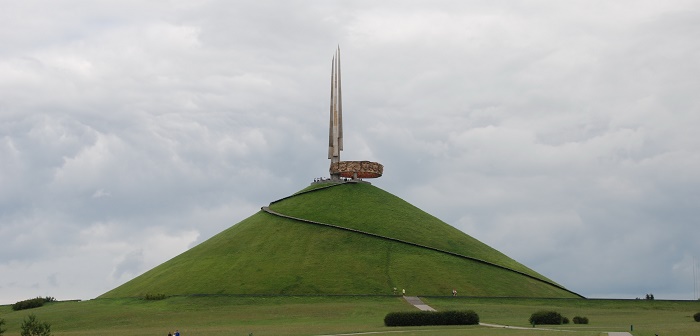 The code named Operation Bagration from 1944 was the important military campaign that liberated the country, and in that honor, on 18 August 1966, the Government of the Byelorussian Soviet Socialist Republic decided to build this unique and very interesting monument. It took nearly 3 years for the monument to be completed, and on top of the hill which is 35 meters (115 feet) high, in total it is 71 meters (233 feet) high.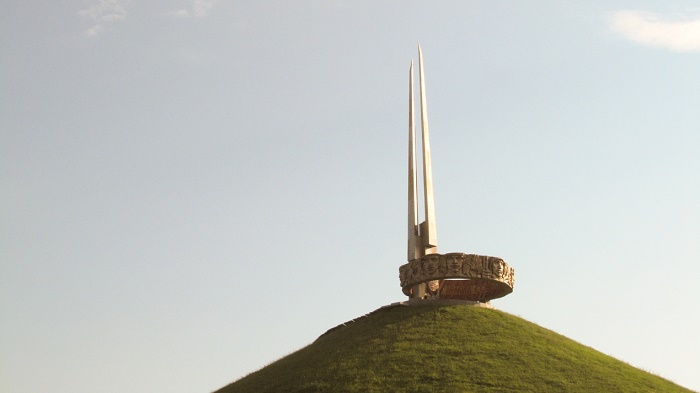 More precisely, the hill was built by the soil which was brought from the hero cities that gave their greatest heroes in the fight, together with four bayonets symbolizing the four fronts on which divisions of the Red Army, partisans and members of other underground organizations successfully completed the liberation of Belarus. In addition, there is also a glory ring that depicts the faces of the hero soldiers and partisans who bravely fought for their motherland.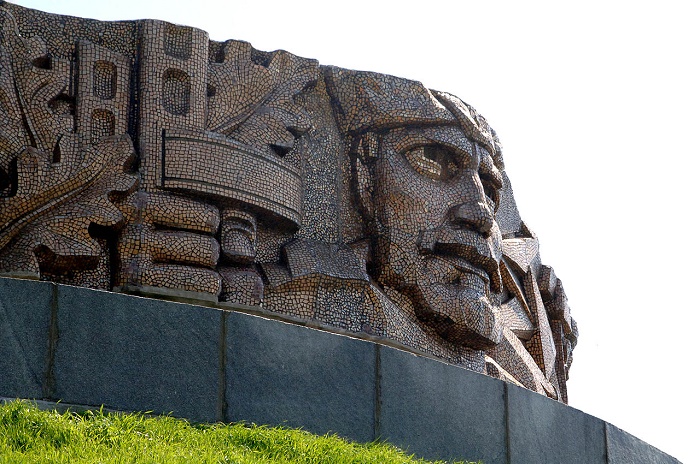 With two concrete stairways that lead to the top, there are 241 steps at each one, proudly bringing every visitor to the top of the small hill. At night, there are floodlights on the interior of the ring that emit yellow and red colors symbolizing the Eternal Flame. At the bottom of the Mound of Glory stands an open air museum where legendary weapons and tanks of the Great Patriotic War are being shown.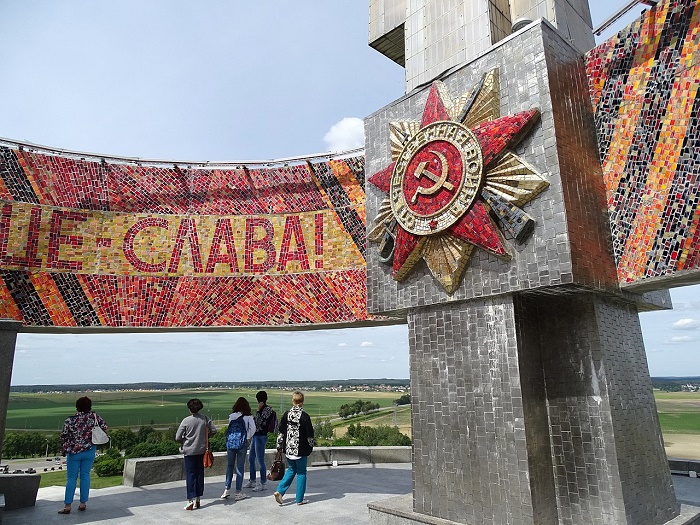 In conclusion, the Mound of Glory is definitely a great symbolic piece of monument which will continue to remind everyone in Belarus how difficult it was to get the freedom in which the people are enjoying today.