The Namib Desert is a coastal desert in southern Africa, located for the greater part in the Republic of Namibia, and also parts of the desert are located in the Republic of South Africa and the Republic of Angola. The name Namib is of Nama origin and means "vast place".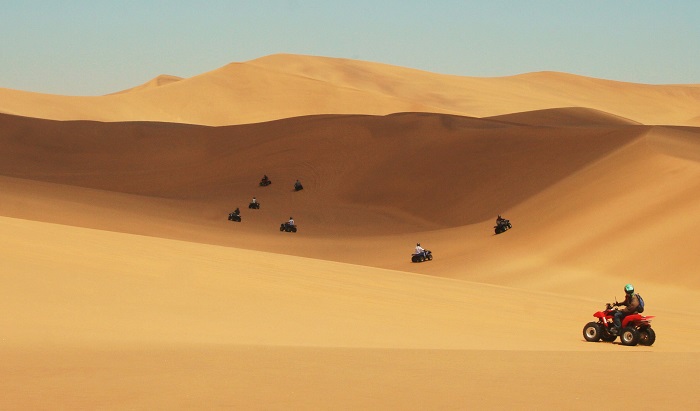 According to the broadest definition, the Namib stretches for more than 2,000 kilometres (1,200 mi) along the Atlantic coasts of Angola, Namibia, and South Africa, extending southward from the Carunjamba River in Angola, through Namibia and to the Olifants River in Western Cape, South Africa. It comes as no surprise therefore to discover that the entire western section of Namibia is comprised of the Namib.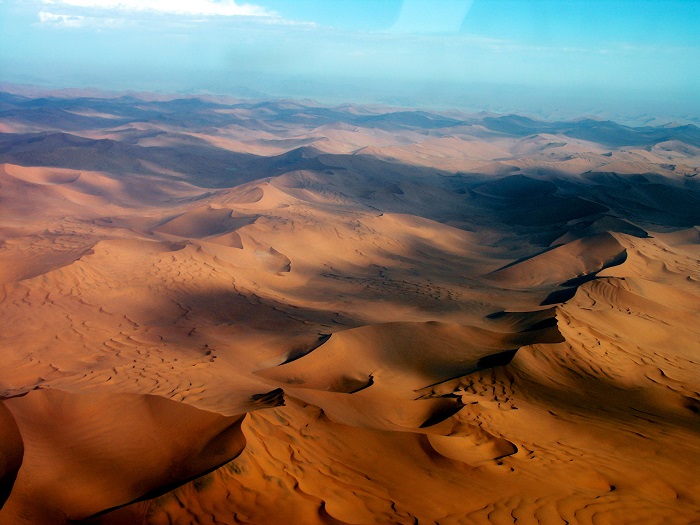 The desert is one of the oldest and largest deserts and has been in existence for some 43 million years, remaining unchanged in its present form for the last 2 million years. The most widespread and dominant type of desert sand dune are linear dunes, with crescent shaped dunes common along the coast and clusters of star dunes, such as the towering horseshoe of dunes at Sossusvlei, found in the eastern reaches of the sand sea.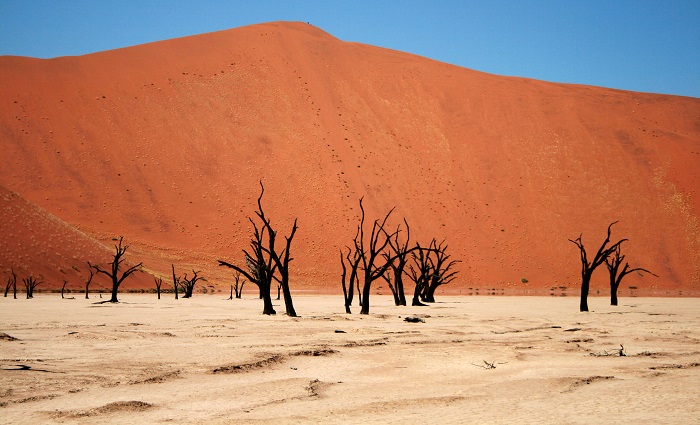 The Namib is almost completely uninhabited by humans except for several small settlements and indigenous pastoral groups, including the Ovahimba and Obatjimba Herero in the north, and the Topnaar Nama in the central region. Owing to its antiquity, this arid hotspot surprisingly supports a diverse number of plants and animals, some of which are found nowhere else in the world.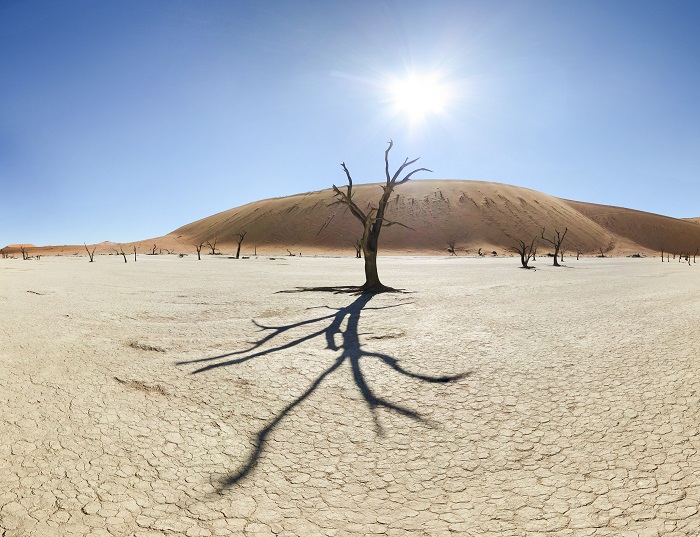 Most of the desert wildlife is arthropods and other small animals that live on little water, although larger animals inhabit the northern regions. Near the coast, the cold ocean water is rich in fishery resources and supports populations of brown fur seals and shorebirds, which serve as prey for the Skeleton Coast's lions.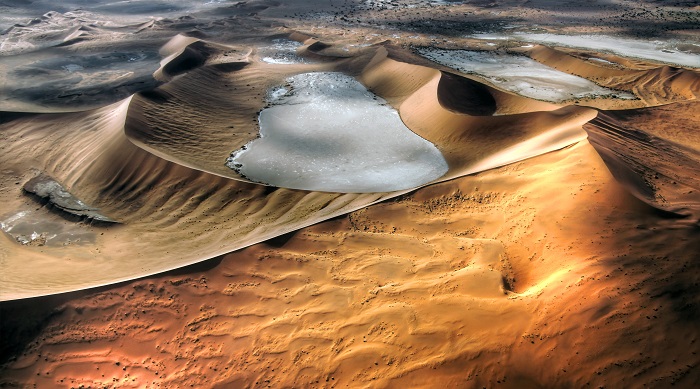 Further inland, the Namib-Naukluft National Park, the largest game park in Africa, supports populations of African Bush Elephants, Mountain Zebras, and other large mammals.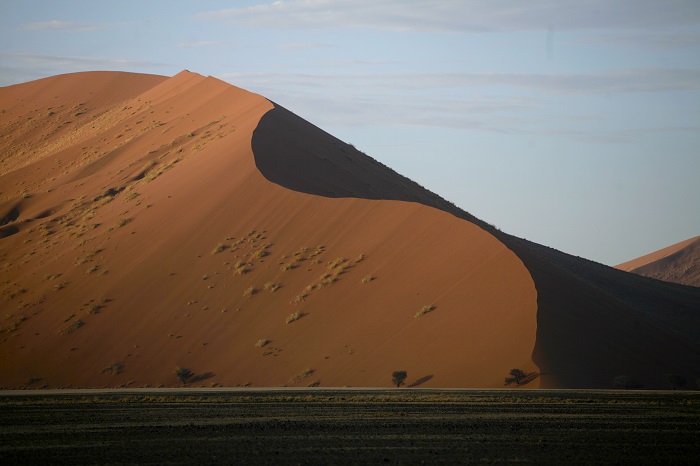 Although the outer Namib is largely barren of vegetation, lichens and succulents are found in coastal areas, while grasses, shrubs, and ephemeral plants thrive near the escarpment. A few types of trees are also able to survive the extremely arid climate.