The Epupa Falls, also known as Monte Negro Fall, are dramatic waterfalls with quite scenic views which are created by the Kunene River, located on the border between the Republic of Namibia and the Republic of Angola.  The canyon which creates this astonishing falls is less than a kilometer wide, where the river drops in series of waterfalls which are spread over 2 km (1 mi) with the highest drop measuring at 37 meters (121 feet).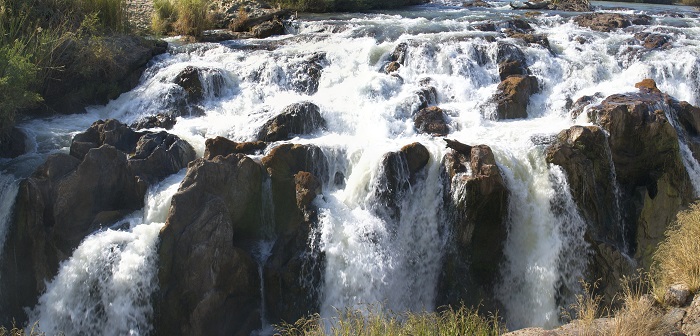 Due to the annual rains or droughts, the water level is always changing, however, the most interesting part is the name Epupa that comes from the Herero language which is part of the Bantu subfamily of the Niger–Congo group, meaning "foam" and according to some sources it can be found as "falling water".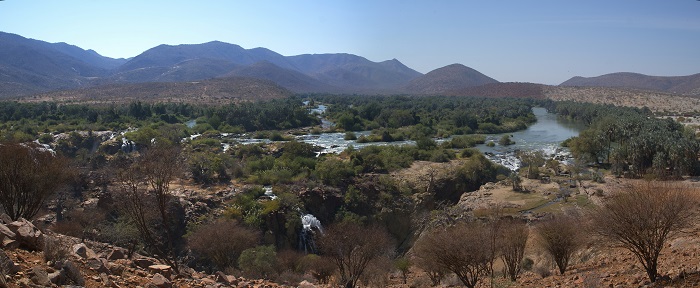 Surrounded with truly enchanting scenery, with palm and baobab trees lining the riverbed, Epupa Falls are one of the most visited attractions in Namibia, even though it is somewhat difficult to get there.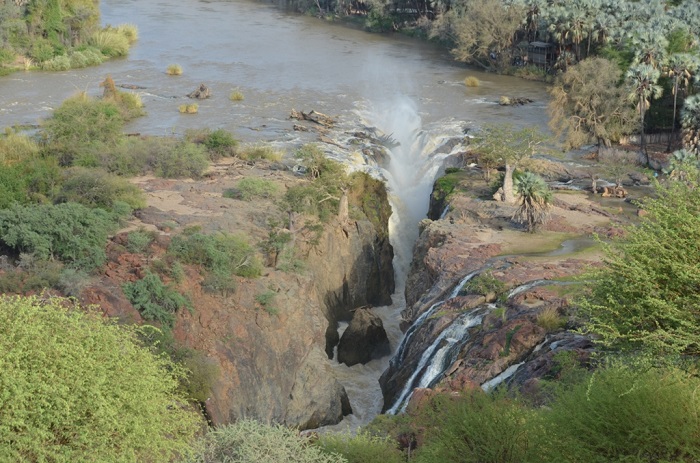 Once there, the Ovahimba people together with the other tribes like Ovatjimba, Ovazemba and Ovatwe people will make every visitor to see how the nomad life is in the area, and with the growing tourism, there are other tribes who are migrating in the area.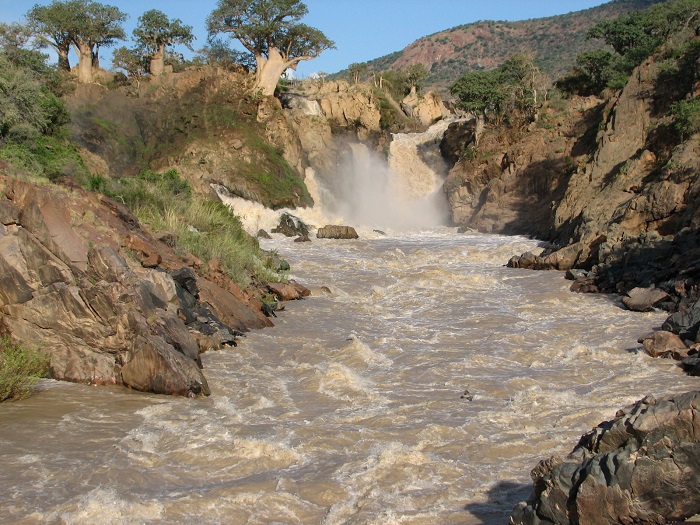 Staying for a couple of days in the lodges or campgrounds in the vicinity of Epupa is definitely worth since plenty of activities will make every visitor's experience greater with the guided tours of the villages, excursions to see the crocodiles living in the river, bird watching, rafting, and the most memorable would be the 4×4 vehicle adventure in the wilderness filled with many Baobab and Mopane trees.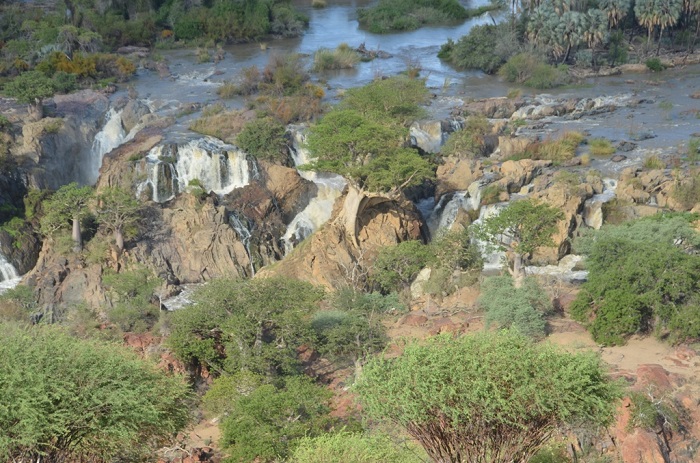 Visible from either side of the border, Epupa Falls shall become certainly one of the most intriguing natural wonders from Namibia.