Douiret, locally known also as Eddwirat or Igherman, is an ancient Berber village that is located in the northern part of the rugged mountainous Tataouine Governorate, within the southern part of the Republic of Tunisia.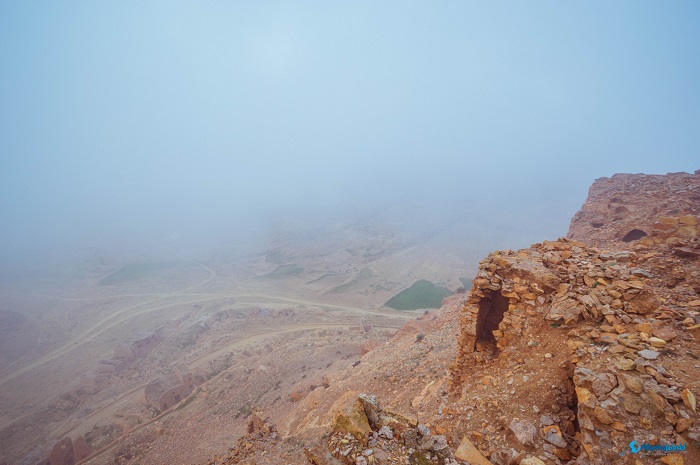 As the village is located right next to the modern-day village that has the same name, Douriet in the past was used as a fortified granary, more precisely a storehouse in a barn for threshed grain or animal feed, built on a hilltop so that it would be protected from invading parties.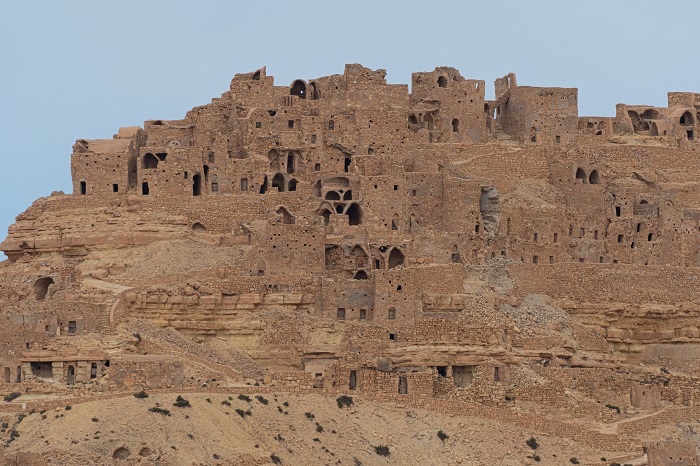 As the ruins are quite nicely blended with the hilltop, they have been neatly aligned in a meandering fashion along with the rugged cliffs. Its history is not well known, although some sources believe that it was built by the person Ghazi Ben Douaieb Bou Kenana, who migrated to the region more than 600 years ago, quite possibly from the Tafilalet Region from Morocco.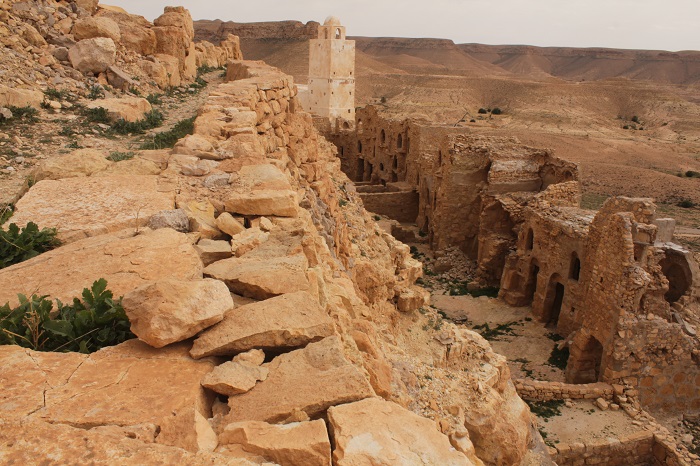 In the middle of 19 century, the population was around 3,500 inhabitants, and it was an important stop for caravans that were traversing the desert. As the place was quite peaceful, it was later in 1882 transformed into a military administrative authority from where the colonial French forces were ruling the southern part of Tunisia, so that soon after it would be left in favor of the city of Tataouine.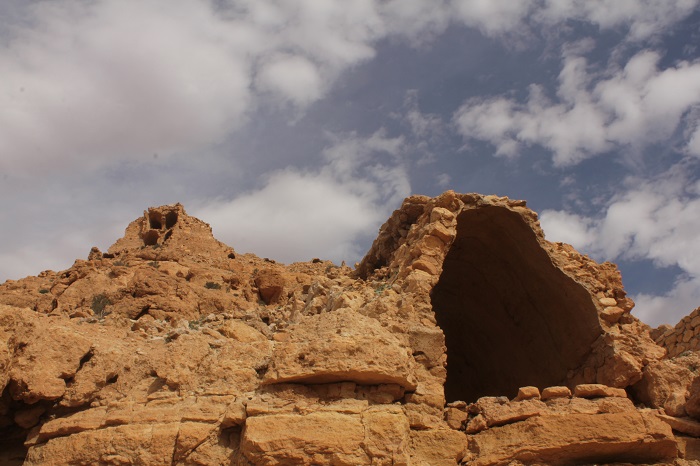 As the colonial forces moved away, the village slowly started to see a decline in its population, where the locals were moving away to the bigger cities, or simply to the foothill, where the new modern-day village of Douriet is located. By the start of 21 century, the village was completely abandoned and transformed into a ghost town, which nowadays is a popular spot for adventurous tourists.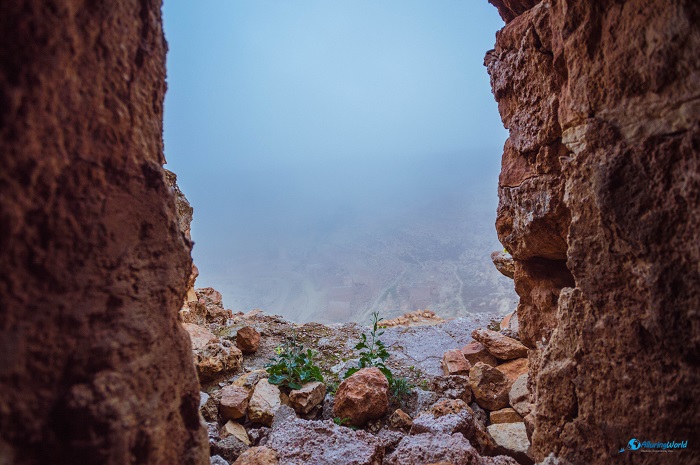 Today some ruins can be seen in this interesting place, and one of the striking features is the white mosque which is located just below the hilltop, speaking of a time when it was busy with believers praying in its halls.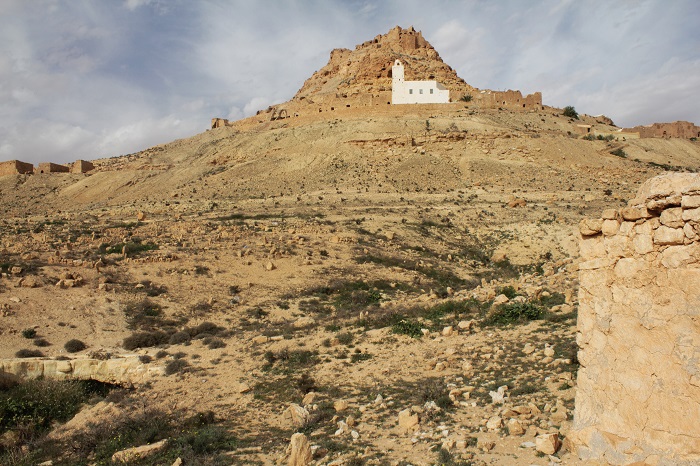 All in all, facing the destiny that many other villages and settlements have seen throughout the world, the historic village of Douriet is one of the more unique landmarks from the northern part of the Tataouine Governorate, that also deserves to be listed on the UNESCO World Heritage Site list.