Buracona is a small but very popular bay which is located in the northwestern part of the Sal Island within the eastern part of the Republic of Cabo Verde.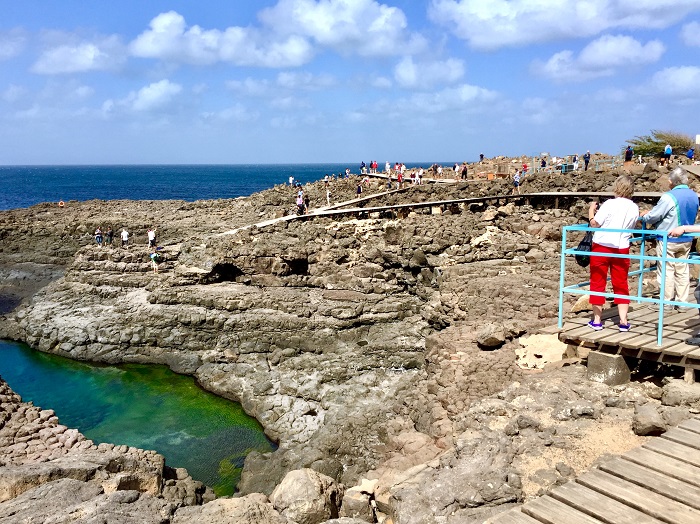 As the bay is constantly hit by the strong waves of the Atlantic Ocean, the volcanic rocks nowadays have unique shapes and crevices where natural pools can be seen, nonetheless, the area is well known mainly due to the underground cave which is also known as the Blue Eye.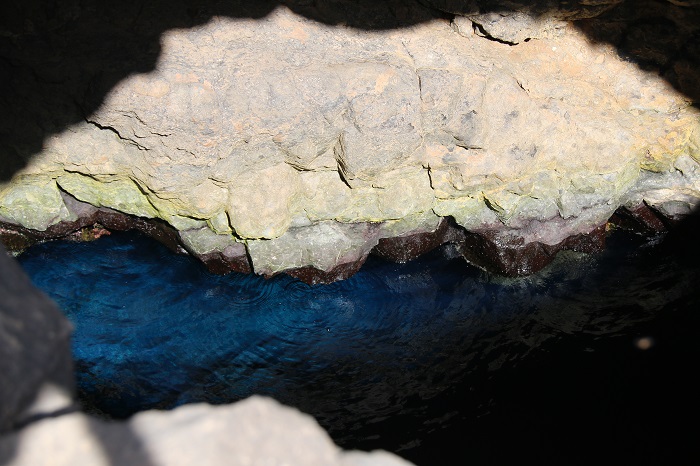 As the cave is an open hole in the ground, the crystal clear waters at the cave's bottom change colors depending on the orientation of the sun. In the mornings, usually between 10 and 11, the rays of the sun draw the most serene blue color, making the cave to be exactly like a blue eye.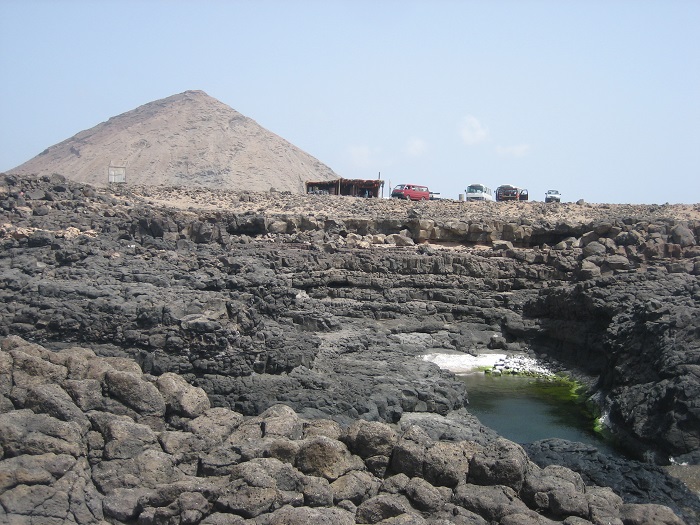 There is the possibility to swim and dive in some parts of the bay, however, having in mind that there are very strong waves, during windy days only the most experienced ones should be doing this.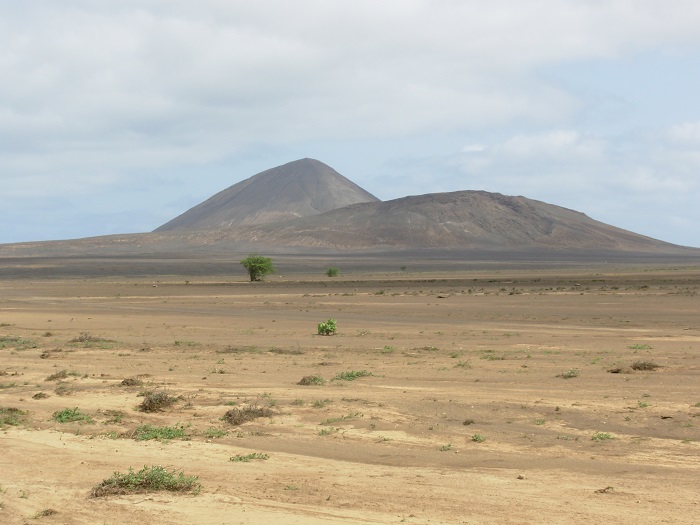 In addition, there is also the possibility to walk around and enjoy in the wonderful vistas of the Monte Leste mountain on one, and the rough Atlantic Ocean on another side, and the plain flat desert landscape in between them. All in all, this adventurous place is certainly worth the visit whenever on the island, as it will show something extraordinary that cannot be quite often seen on the other islands of the small island nation of Cabo Verde.