Praia de Atalanta, also known as Praia Grande, Praia das Dunas, Praia do Norte or Praia de Espingueira, is a very popular beach which is located to the northwestern part of the island of Boa Vista, within the Republic of Cabo Verde. Popular for tours that are organized by the locals, the beach is not so crowded since it requires a bit of an effort and time to reach it via long and bumpy journey, however, it is definitely worth going there.

With very tiny dunes spread all around the area, the barren landscape is what one could expect from the island, nonetheless, the most popular feature is the Spanish freighter, Cabo Santa Maria, which wrecked in the shallow waters of Praia de Atalanta in September 1968.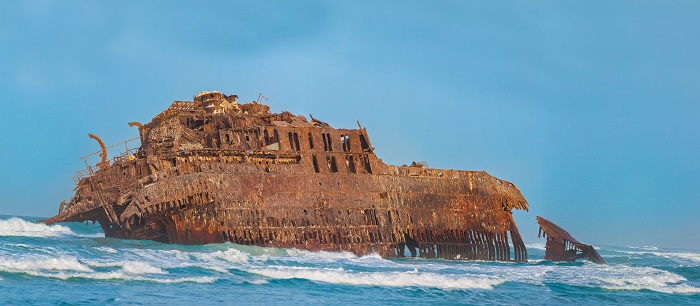 As the ship carried important gifts from Argentina and Brazil for the Spanish dictator General Franco, with the fog, strong currents and winds which are quite often in the area, it "strayed" away from its original path. Sadly, with the years and rough salty water from the Atlantic Ocean, the wreckage is slowly but surely crumbling which most likely in a couple of years will disappear completely.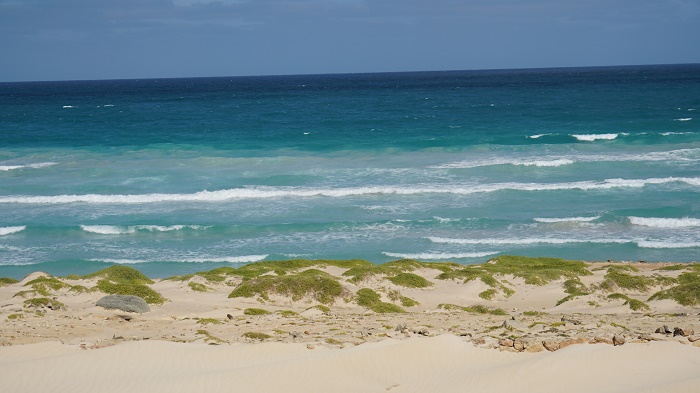 The Atalanta Beach is also part of the Boa Esperança Nature Reserve which is slowly gaining greater importance among the locals who try to protect it from the litter which is visible in some points. A definite striking location from the tiny nation of Cape Verde which deserves to be visited by all those tourists coming to the island, with hope that there will be a greater protection, not just for the beach, but also the wildlife which is spawning here.