Ras Bir Beach is a small secluded beach that is located in the vicinity of the small port town of Obock on the northern shore of the Gulf of Tadjoura, in the northeastern part of the Republic of Djibouti. The beach itself might not be that famous, however, there are no people that would be swimming in the sea, and in addition it is surrounded by tall cliffs that give an impressive and unique landscape view.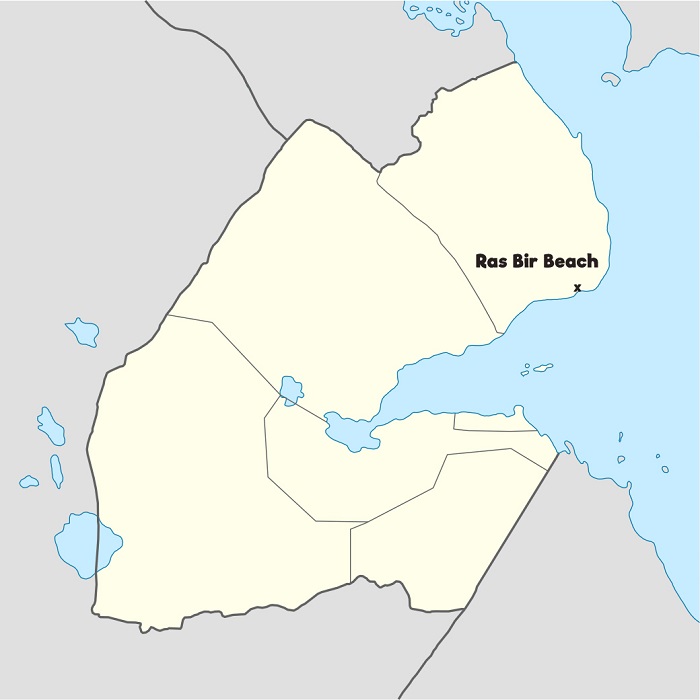 At one part of the beach, there is very nice sand beach where people could go in for a dip in the turquoise water, while on the other one are several small huts accompanied by a larger one where the locals can sit and hide from the scorching sun.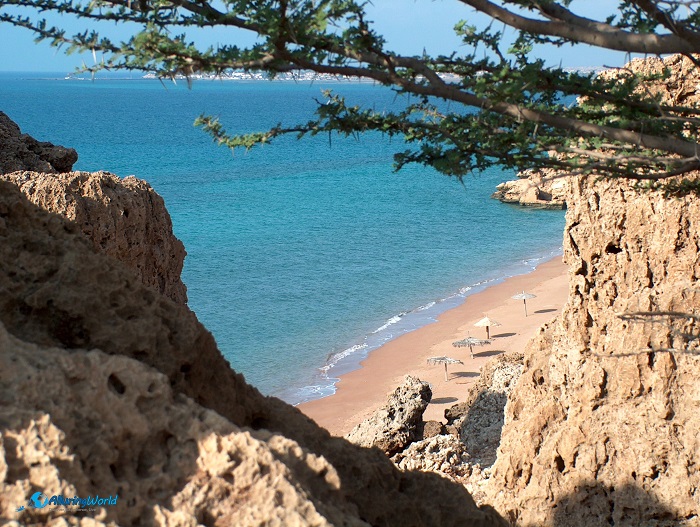 Even though people are just stopping by here on their way to the Ras Bir Lighthouse which is just down the road, it must be noted that during sunsets here, the water color is quite interesting as it changes colors when the sun is slowly setting behind the hills.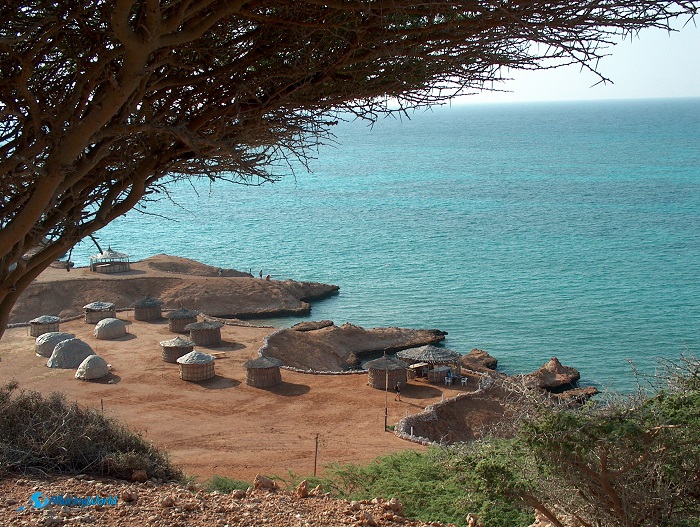 All in all, it might not be worth spending entire day at Ras Bir Beach, but it is definitely worth seeing the other side of Djibouti that not a lot of people could experience while visiting this secluded country at the horn of Africa.