The Amphitheater of El Jem is an ancient structure which serves as a great monument to the city of El Djem, which was previously known as the city of Thysdrus, in the central-east part of the Republic of Tunisia. Considered to be the largest amphitheater in North Africa, El Jem Amphitheater is considered to have been built in 238, or began at that year, for the then Roman province of Africa Proconsulare.

This free standing structure was built entirely with stone blocks with no foundations, in a smaller size than the great Colosseum in Rome, Italy. Being 149 meters (489 feet) long, 124 meters (407 feet) wide and 36 meters (118 feet) high, the El Jem Amphitheater was built in order to entertain the spectators who would come here and enjoy in the "festivities".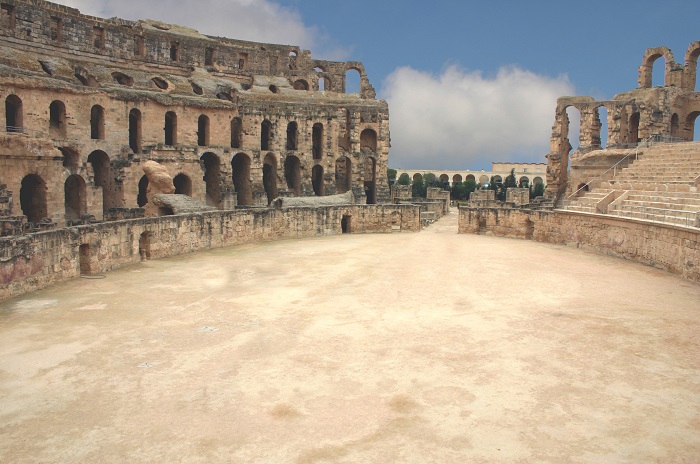 Estimated that it accommodated up to 35,000 people, it is definitely among the grandest ones from the ancient world. Since there are no clear sources about the person who instigated the construction, there is a strong belief that the local proconsul Gordian, who later became the Emperor Gordian III began this endeavor.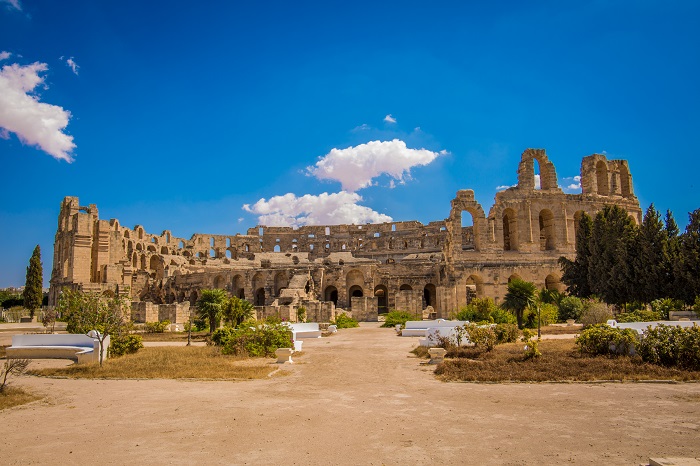 The amphitheater's floors consist of series of arches that are formed from composite engaged columns, and this is considered to have been a Roman development which combines elements of Corinthian and Ionic columns. In 1904, during an archaeological survey, a basement area was discovered that was intact and gave a somewhat good indication about the function of this impressive arena.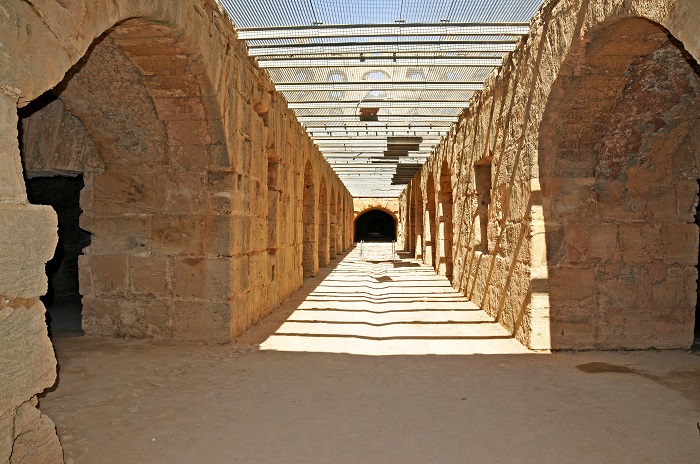 With 65 meters (213 feet) length, the basement is divided into two vaulted galleries which contain cells and rooms which once housed wild beasts and gladiators. Nowadays are still clearly visible the openings which allowed for the wild animals to be raised and lowered from their cells with a very modern for that age, lift system.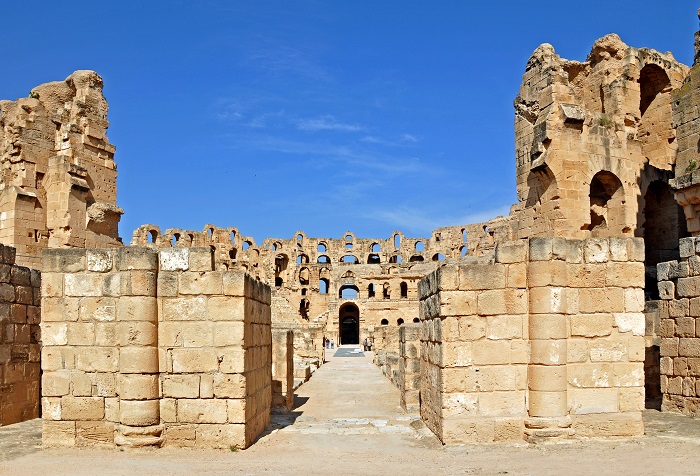 After the fall of the Roman Empire, the amphitheater was used as a fortress, shelter, factory and also a storage facility, where each and every leader has left some kind of mark on it. Due to the very long history, its kind and unique architecture that can not be seen at any other place in Africa, the Amphitheater of El Jem was inscribed on the UNESCO World Heritage Site since 1979.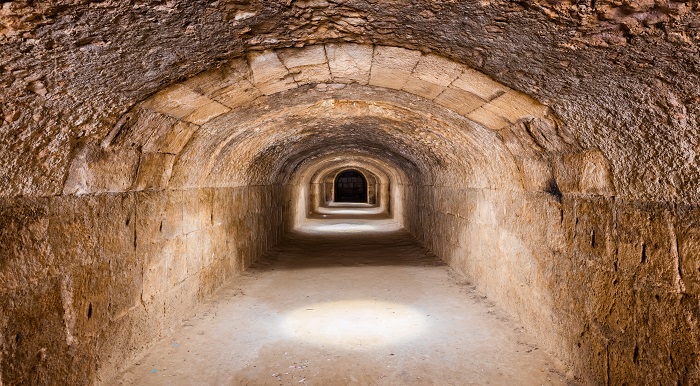 With the excellent acoustics, the place is an ideal setting for Tunisia's Symphonic Music Festival to be held here, where the musicians are performing classical music since 2012.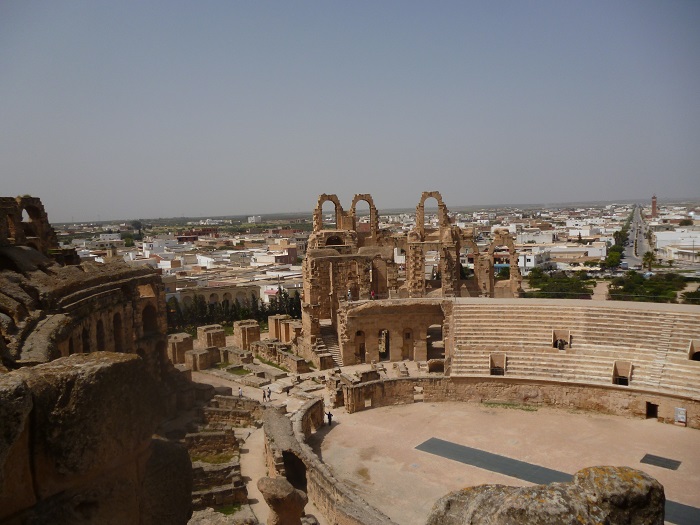 All in all, being one of the most visited and most important monuments of the small nation in Africa, the Amphitheater of El Jem shall continue to be a beacon of Tunisia that will give a bright light to all those who are eager enough to explore the Roman architecture which was spread throughout three continents.