Miradouro da Lua, or as the translation from Portuguese would be "Viewpoint of the Moon", is a geological set of cliffs that is located in the southern part of the Municipality of Belas, which is located in the Province of Luanda, within the Republic of Angola.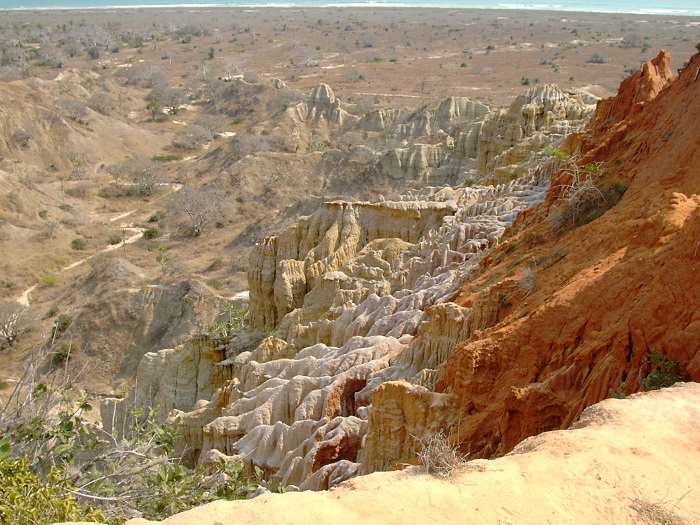 As it is located some 40 km (25 mi) to the south of the capital city of Luanda, Miradouro da Lua is a tricolor karst formation that was carved out with erosion that was caused by the wind and rain, making this place to be looking like it is from another planet, or in this case moon.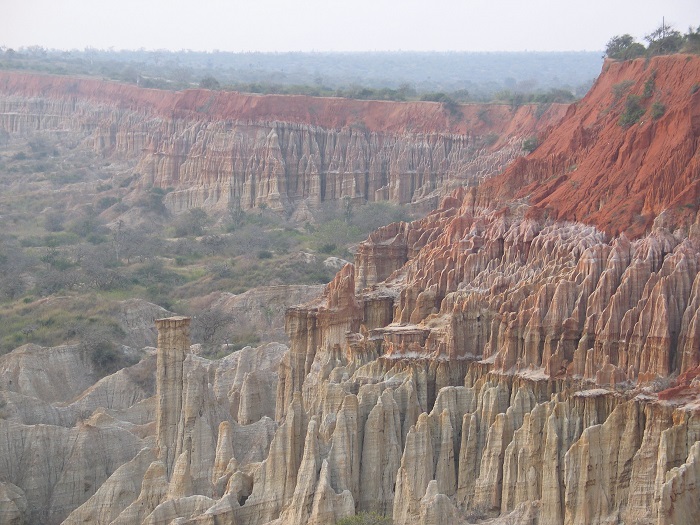 The carved sharp pinnacles offer an impressive and unusual landscape of deep gullies and ravines, that are not quite common for Angola. In addition, there is even a roadside viewpoint which offers the perfect chance to see this geological marvel up close, giving the feeling to every visitor that he or she is right next, if not on the moon.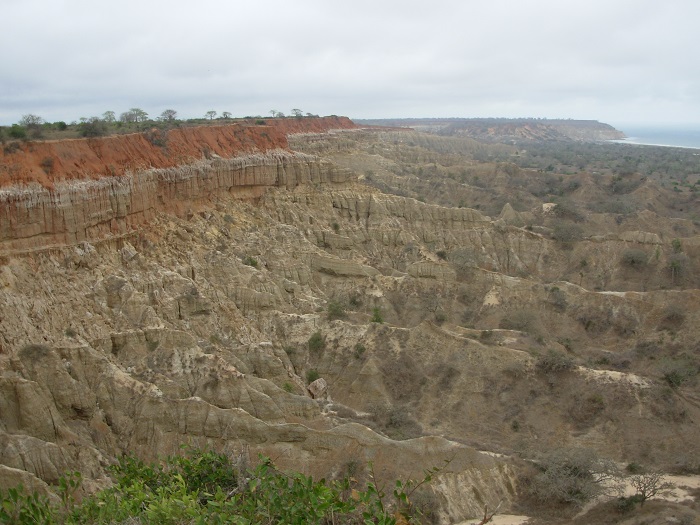 The best photo opportunities are particularly during sunset and dawn when the colors are stronger and the impression is going to be a mesmerizing one. Due to the vicinity of Luanda, Miradouro da Lua is considered to be among the most visited places in the African republic, where even several cinematographic productions took place.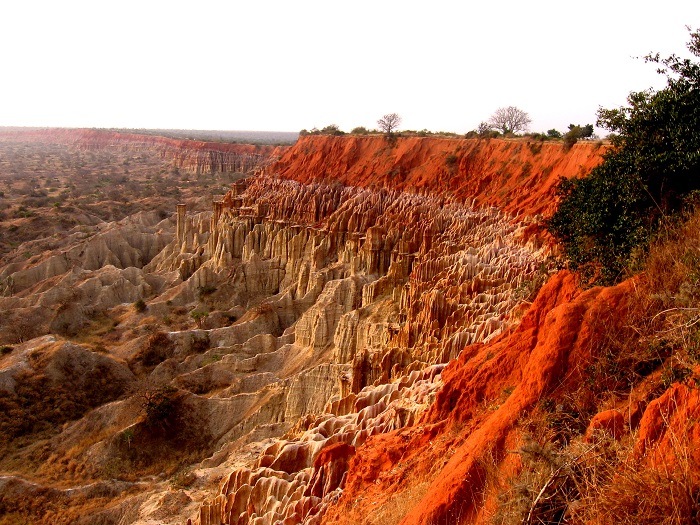 All in all, getting the lunar landscape effect, this glittering natural masterpiece is worth the drive, and whenever possible, it should be made as a centerpiece during the vacation spent in the lovely Angola.