Etosha National Park is, as the name suggests, an amazing national park which is located in the northwestern part of the Republic of Namibia. This unique park is special for the African continent, as the main characteristic is the salt pan which is so large, it can actually be seen from space.
Even though there is this salty piece of land, the park is lush with wildlife that congregates around the waterholes, giving every visitor a unique and almost guaranteed game sightings, which in fact is one of the most accessible game reserves in Namibia.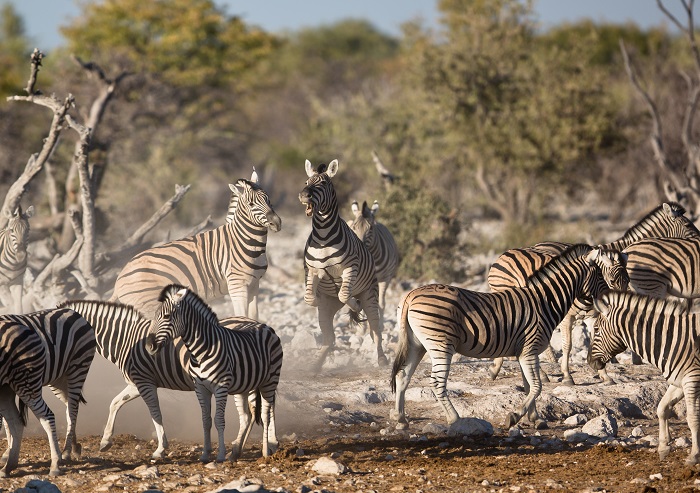 First the park was proclaimed as a game reserve on 22 March 1907 in Ordinance 88 by the Governor of German South West Africa, Dr. Friedrich von Lindequist, nonetheless, it was elevated in 1967 to the status of National Park by an act of parliament of the Republic of South Africa which administered South-West Africa during that time. This beautiful gateway to northern Namibia is prime wildlife location and home to a large variety of mammals and birds.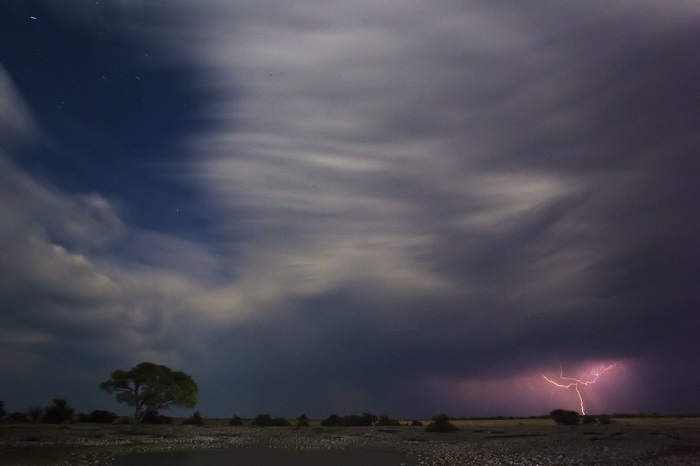 It seems that the abundance of life in Etosha National Park is somewhat unexpected, as it showcases some of the most common and rarest wildlife species.

The areas with thicker vegetation are home to elephant, which are one of the largest in Africa due to the vitamins and nutrients found in the ground. In addition, the endangered black rhino and even leopards can be found here, while the lions are camouflaged in the pale- golden colour of the grasslands, and the giraffes rise high above the most of the time dry vegetation.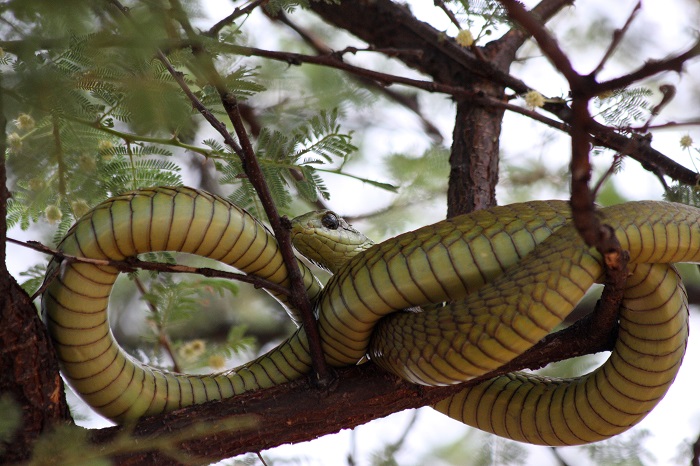 After good rainy season, the salt pan fills with water which attracts an enormous cloud of flamingoes, and if not but more than 340 species of birds can be seen throughout the park. Among the migratory species, the European bee-eater is possibly the most popular sighting, but the most impressive sightings are the ones of the world's largest bird, the ostrich, and the heaviest flying bird, the kori bustard.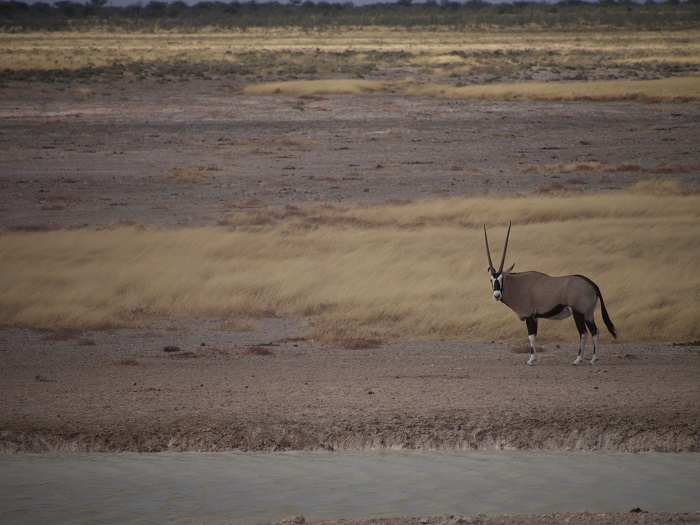 With an area of about 22,270 square km (8,600 square mi), the Etosha National Park is administered by the Ministry of Environment and Tourism of Namibia, and it is definitely one of the most attractive spots in the country.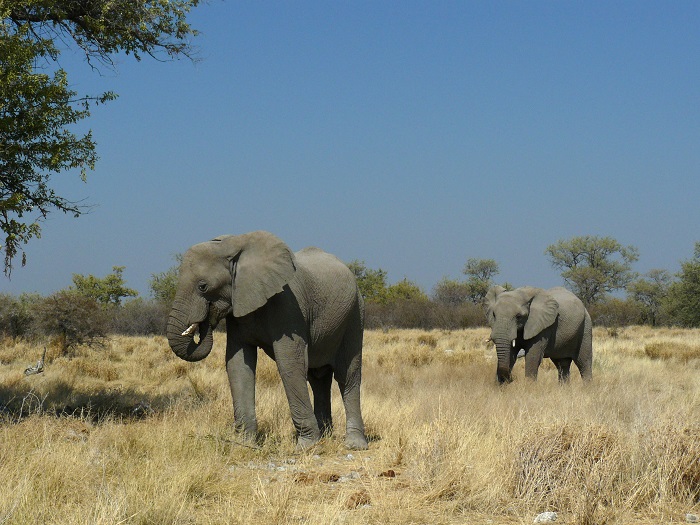 The main entrance to the park is called the "Andersson Gate" which is situated near the administrative center Okaukuejo in the south, whereas the eastern entrance is called the "Von Lindequist Gate" and is near Namutoni, which is a rest-camp on the edge of the park.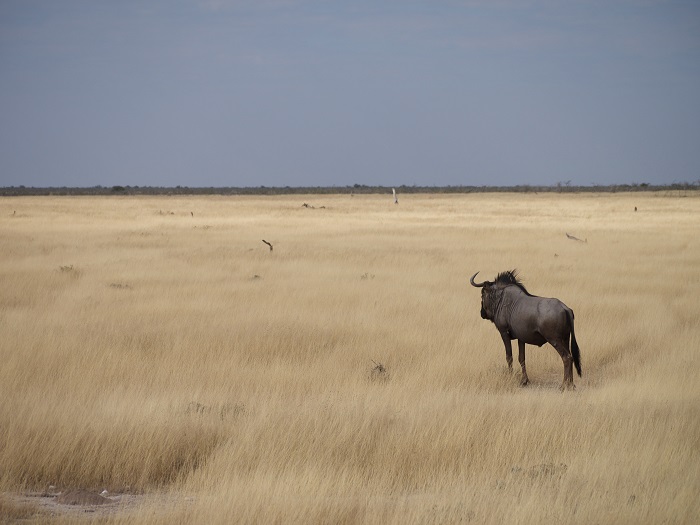 The Swedish explorer, Charles John Andersson and the English explorer Sir Francis Galton, were the first Europeans to record the existence of Etosha pan, an event that occurred on 29 May 1851. Since then, the park is constantly being explored by plenty of tourists who are interested enough in the great landscape filled with beautiful wildlife.