Table Mountain is an easily recognizable flat-topped mountain which is formed above the city of Cape Town, in the Republic of South Africa.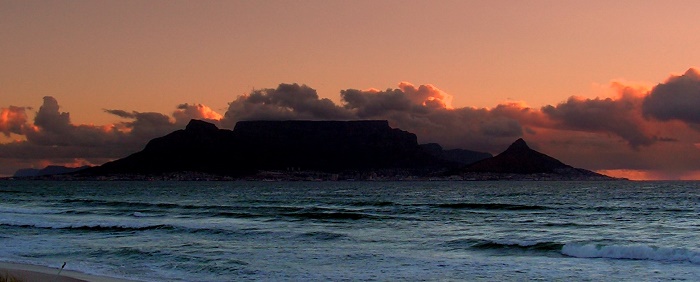 The most important and main feature is the level plateau which is approximately 3 kilometers (2 miles) from one to other side, and at every edge of the mountain there are impressive cliffs.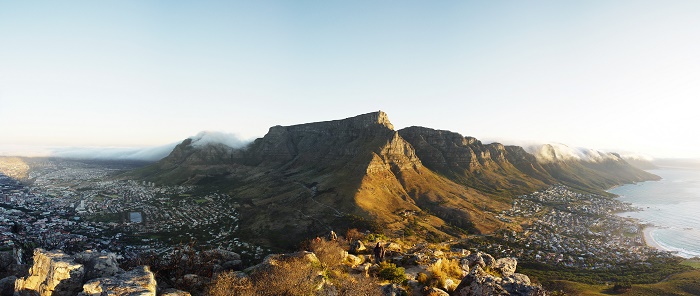 As it is the most iconic landmark of South Africa, it is also the country's most photographed attraction, where millions of tourists each year are ascending to the top with the cable car. On the east side of Table Mountain is located the Devil's Peak, and on the west side the mountain is surrounded by the Lion's Head.

The cliffs of the main plateau are split by Platteklip Gorge ("Flat Stone Gorge"), which provides an easy and direct ascent to the summit and was the route taken by António de Saldanha on the first recorded ascent of the mountain in 1503. Nonetheless, the Table Mountain is not just something for taking photos, but it is well worth to be discovered with other "secret" things. There are about 2,200 species of plants found on Table Mountain and 1470 floral species.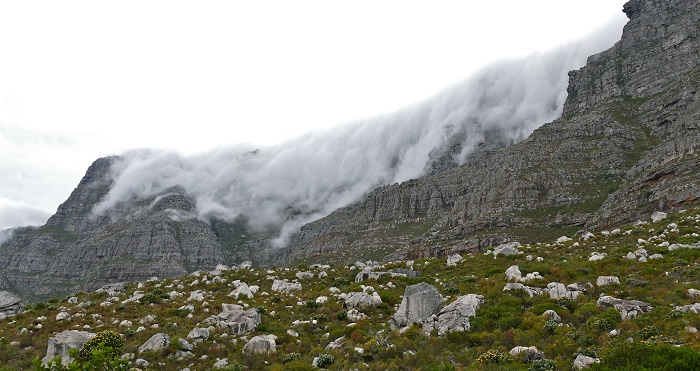 Many of these plants and flowers are endemic to this mountain. The magnificent Kirstenbosch Botanical Gardens found on the eastern foot of the mountain, which are founded in 1913, and houses plants from different sides of the world. Together with that, rock climbing, caving, hiking, mountain biking are the most popular extra activities one can do whenever in Cape Town.