15 Alice Lane Towers, formerly known as the Dancing Towers, are commercial office-space towers, located in the Sandton suburb of the city of Johannesburg, in the Republic of South Africa. The towers are constructed entirely of concrete, glass and aluminum, and rise as statuesque architectural markers on the skyline of Johannesburg's north-western suburbs.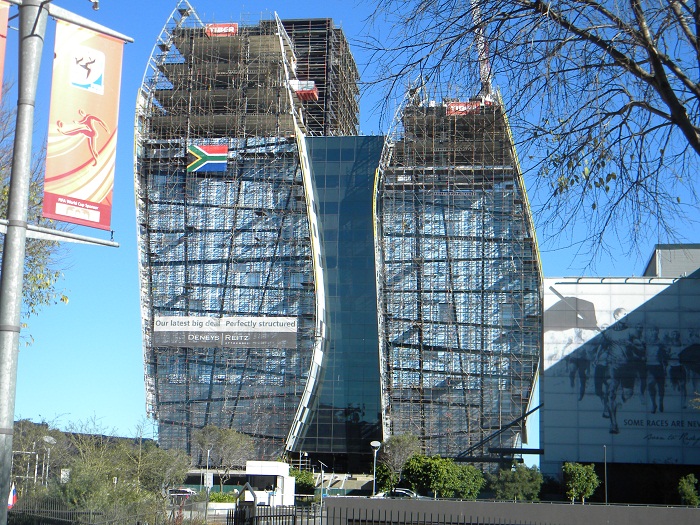 Dramatically changing the skyline of Sandton, these 17-story high towers, are incredibly striking with its curved façades and its neon-lit silhouette in the dark. Both are linked with a narrow, vertical atrium which houses walkways and bridges that spiral upwards and allow skylights to fill the space with light. Construction began in October 2010, and the whole project was designed by the Paragob Architects (Anthony Orelowitz, Raj Patel and Anthony Butcher).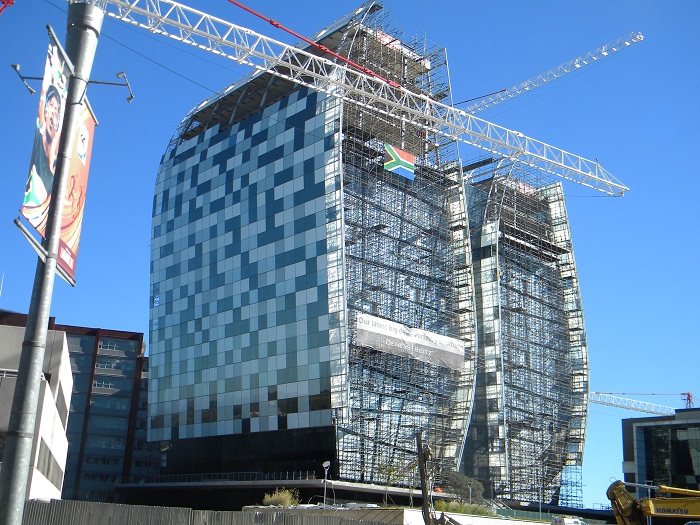 The project employs cutting edge glass technology that has not been used in South Africa before, where the north and south façades are wrapped in a patterned-like 'skin' of seemingly random planes of clear, dark grey and translucent glass. The east and west facades eliminate direct sunlight with sculptural hand-formed aluminum boxes set around deeply incised glass lines.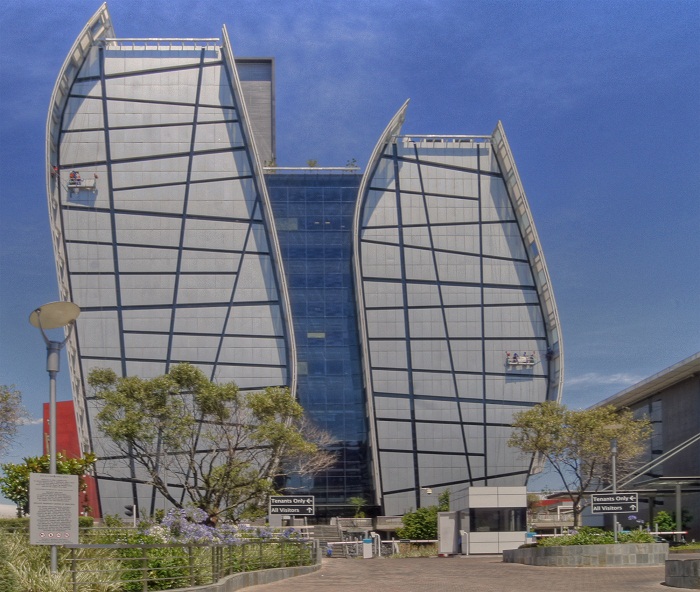 These unique façades alter dynamically according to light and atmosphere changes due to their highly patterned and abstract surfaces. Commissioned and built entirely during the hardest economic recession in living memory, this building is a statement of faith in the future of Johannesburg and a measure of what can be achieved when well-integrated teams meet around singular challenges.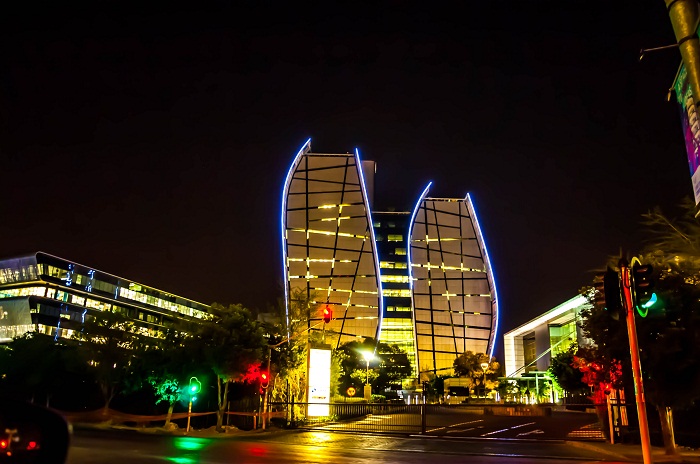 The construction company used this project and its construction challenges as a positive force, applying key high-level management skills into the project and incentivizing well-experienced senior staff to remain with the company by applying their skills to this particular project. Paragon Architects, designing this alluring architecture, definitely "raised the bar" in South African commercial architecture.