Lauterbrunnen is a small but very interesting village and municipality that is located in a trough valley which is filled with impressive landscape, settled in the Canton of Bern within the Swiss Confederation.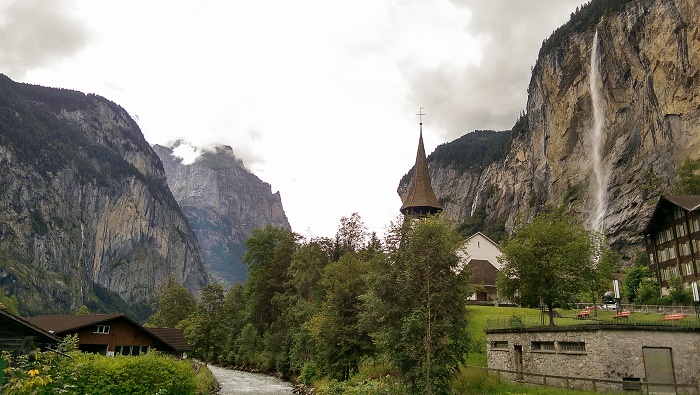 As it is sometimes known by its other more describing name, the Valley of 72 Waterfalls, Lauterbrunnen lies at the bottom of a U-shaped valley that extends some 8 km (5 mi) when it meets the Lauterbrunnen Wall, which is actually a mountain wall comprised of the Bernese Alps.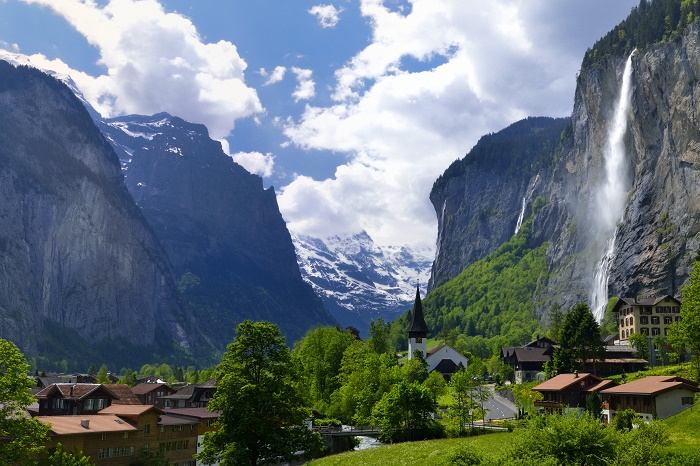 As the village has a long standing history, dating back as far as 1240, there were some archaeological findings of a single Roman coin which was discovered in the Blumental, which confirms that the area had residents living around the sheer rock walls for plenty of time.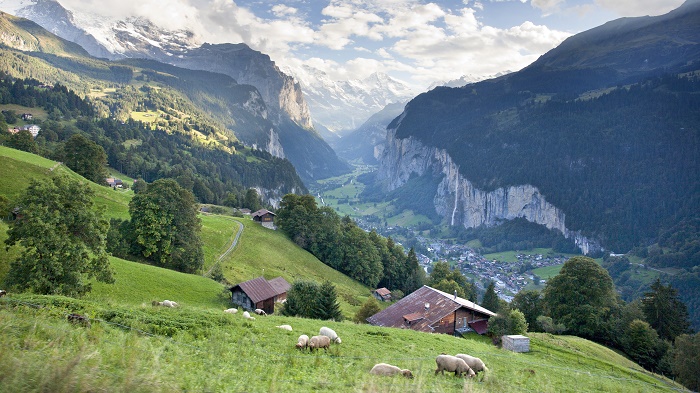 Still, the history is hypnotized from the sound of water that is rushing down the steep rocks, among which the most impressive and most photographed is the closest one to the village, the Staubach Waterfall.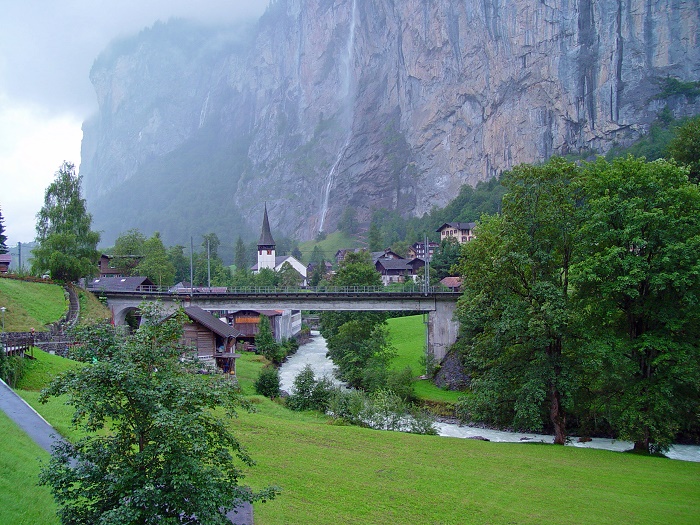 With a height of 297 meters (974 feet), the plunging waterfall is definitely the first thing one would see when arriving to Lauterbrunnen. In addition to that, the traditional Swiss wooden houses are a definite sign that whatever photo one is taking here, it will be, simply said, breathtaking.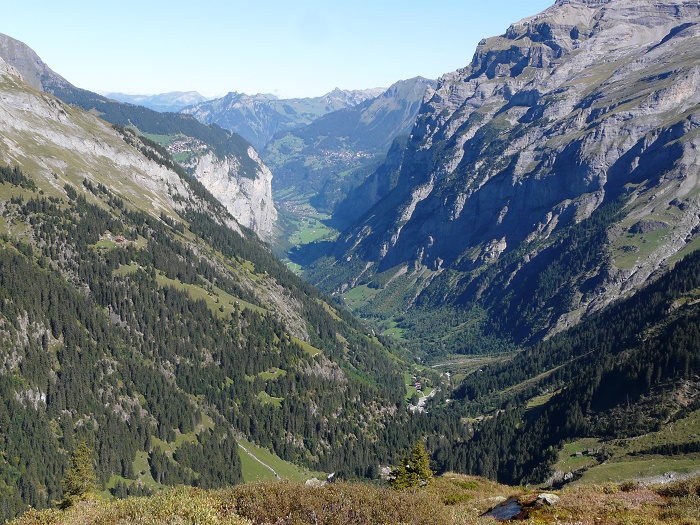 The tallest structure is the Lauterbrunnen village church which appears to be a simple in design, yet its wooden spire rises high above everything else. With plenty of visitors, the tiny picturesque village is one of the most amazing places a person can visit, and with the hikes that are even more amazing, everyone would want to return and be stunned by the stupendous vistas.