Il Duomo, or as it is commonly known as the Cathedral of Siracuse, is a converted temple and a monument of singular charm, located in the city of Siracuse, Italy.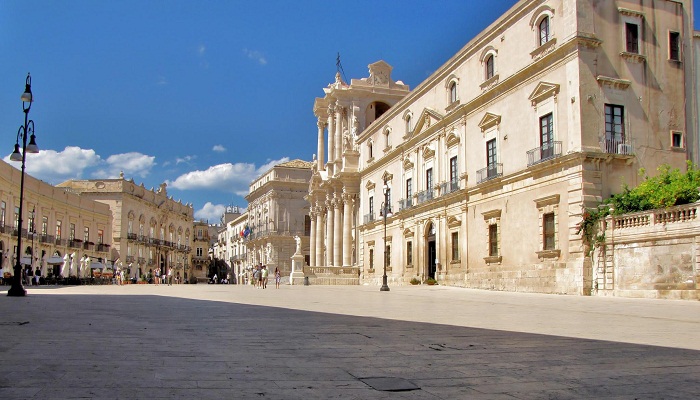 At the beginning in the 5th century BC, it was a Greek temple dedicated to the Goddess Athena, but later it was converted to the Cathedral as it is today, which happened in 7th century. Back then the bishop Zosimo has built (converted) this cathedral, but the façade was rebuilt by Andrea Palma, with statues by Ignazio Marabitti.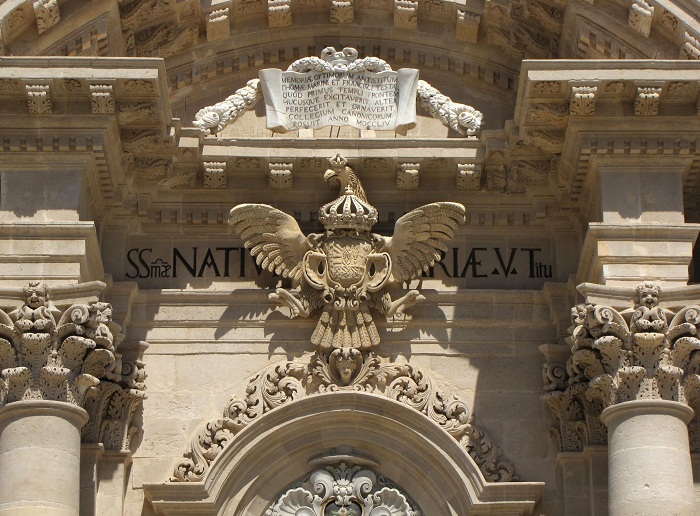 The first conversion to church has not been difficult, because what the people who did that, simply carved archways into the sacred chamber of the temple, to make it into a nave. It was filled in between 19 giant Doric columns from the temple's peristyle, to make the outer walls of the aisles.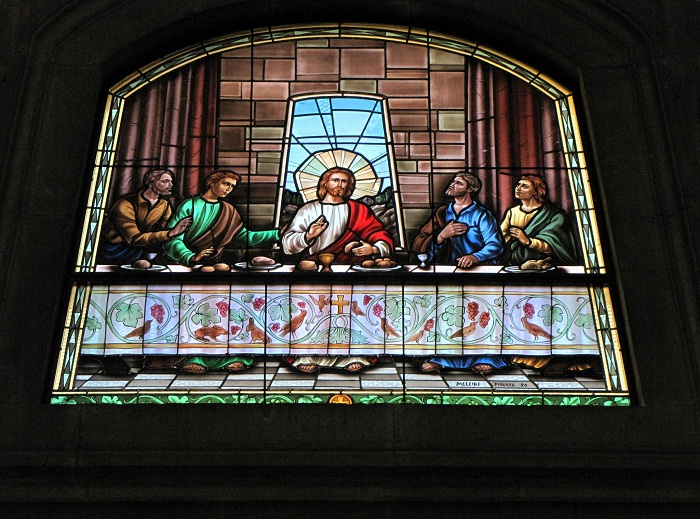 The imposing Doric columns are still clearly visible both inside and outside the church. While keeping up with the times and changes of religion (Greek temple, church, mosque, and then a church again), the site has remained a place of worship for a good two and a half millennia.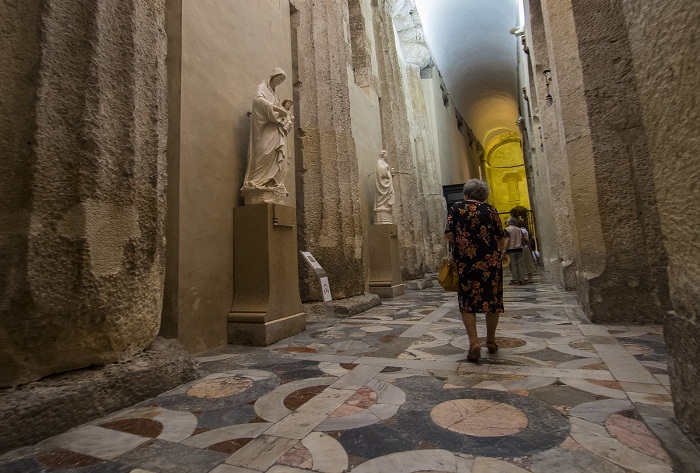 The most interesting pieces of the interior are a font with marble basin, a silver statue of Santa Lucia by Pietro Rizzo, a ciborium by Luigi Vanvitelli, and a statue of the Madonna della Neve by Antonello Gagini. Nowadays, the Cathedral serves as one of the most important historic pieces left in the city of Siracuse, and attracts many visitors from around the world.