The Basilica of Maxentius, also known by its longer name as the Basilica of Maxentius and Constantine and shorter name as Basilica Nova, is an ancient building that was considered to be the largest one in Roman Forum, which is located in the capital city of the Italian Republic, Rome.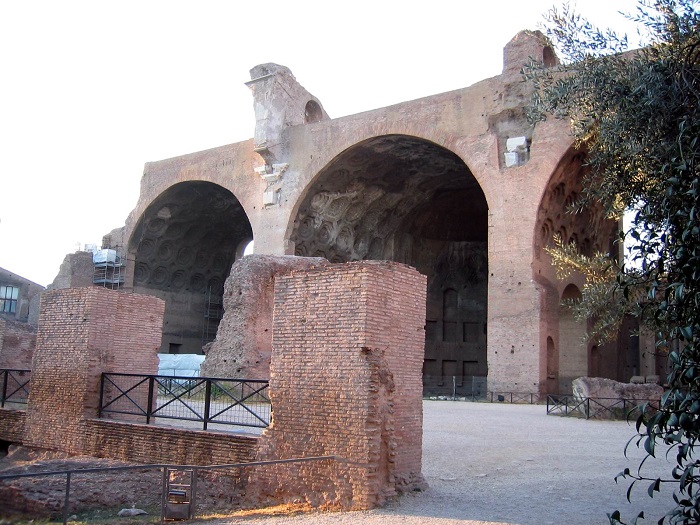 This large, roofed hall began being constructed bu the Emperor Maxentius in 308, but it was completed in 312 by Constantine I, the Great, when he defeated Maxentius in the Battle of the Milvian Bridge. This enormously large building once covered an area of about 5,600 square m (60,278 square ft), and it included a nave that was supposed to be 80 meters (265 feet) long and 25 meters (83 feet) wide.

The nave was covered by three groin vaults suspended 39 meters (128 feet) above the floor on four large piers, ending in an apse at the western end.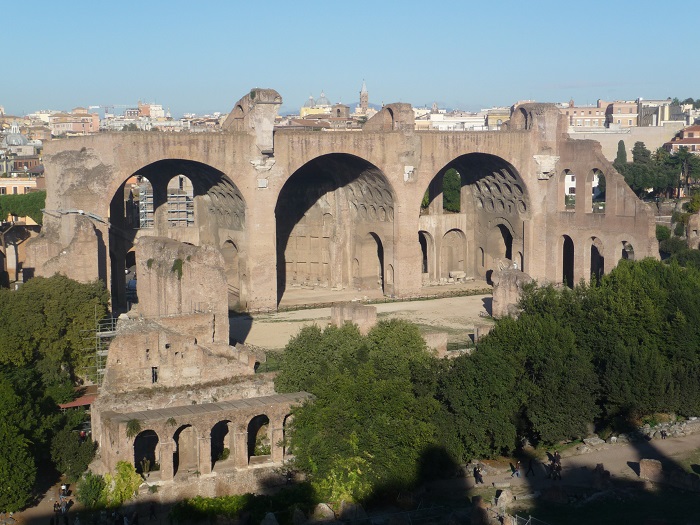 The building rose close to the Templum Pacis and the Templum Veneris et Romae, whose reconstruction was part of the interventions which were carried out by Maxnetius, nonetheless, the Basilica Nova to the western side contained a colossal statue of Constantine, which remnants nowadays can be seen in a courtyard of the Palazzo dei Conservatori of the Musei Capitolini.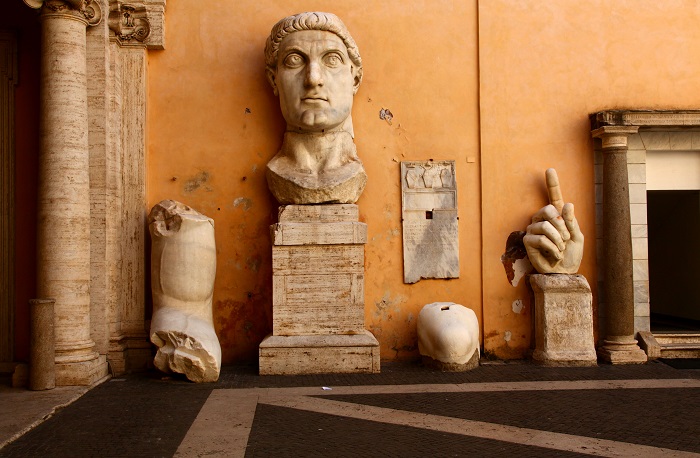 This marvel of Roman engineering work is a unique architectural work as it used the most advanced engineering techniques that were known for that period.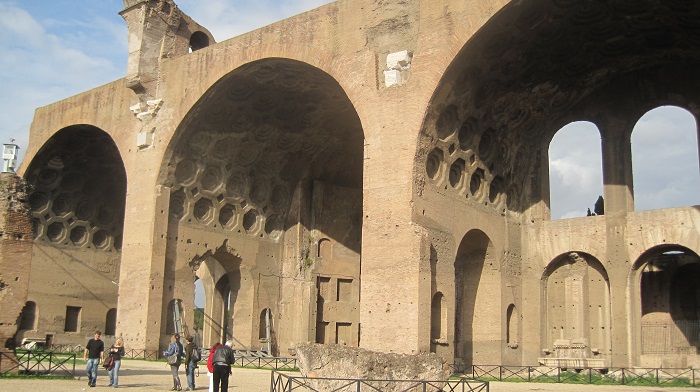 Unfortunately, the south and central sections are considered to have been destroyed by the earthquake of 847, and furthermore in 1347 the vault of the nave collapsed in another earthquake, where the only one of the eight columns which survived the devastation was brought in 1614 by Pope Paul V to Piazza Santa Maria Maggiore.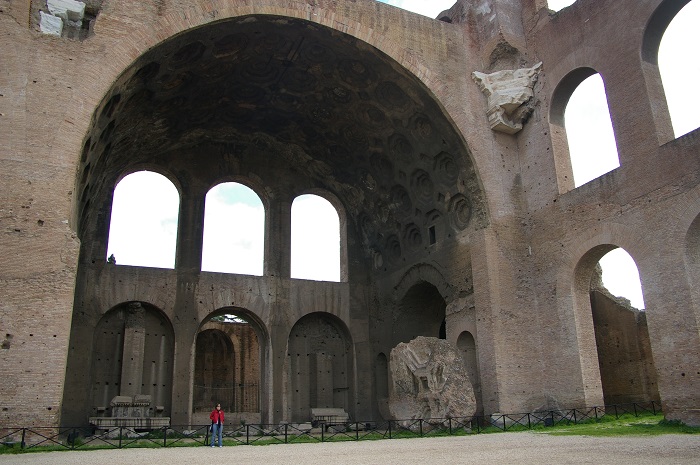 Today the only remnants that we are able to see in its original location are the north aisle with its colossal three concrete barrel vaults, with the ceilings of the barrel vaults that show quite visible advanced weight-saving structural skill with octagonal ceiling coffers.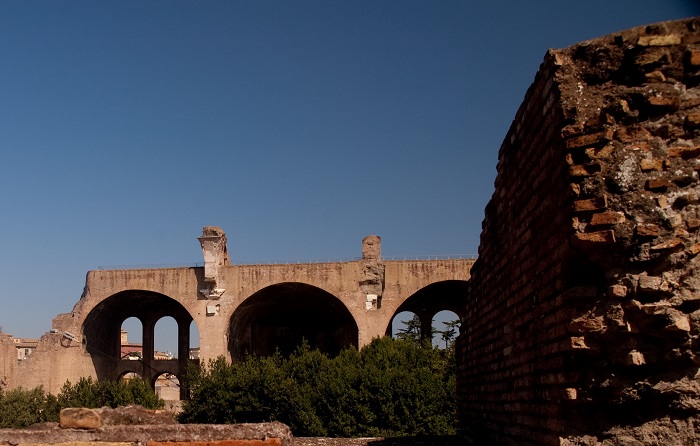 This simply shows the extraordinary and striking testimony to the marvelous cohesion and enduring strength the structure once had, and as the wrestling events of the 1969 Summer Olympics were held here, Basilica of Maxentius shall be in the highlight of every photo the visitors are taking from the impressive Roman Forum.