Hashima Island, also known as Gunkanjima Island, is an abandoned island that is lying in the Sea of Hyūga, in the vicinity of the city of Nagasaki, in the Nagasaki Prefecture, within Japan. The very small fortress-looking island is ringed by a seawall and it is covered in tightly packed buildings which are completely abandoned for more than forty years.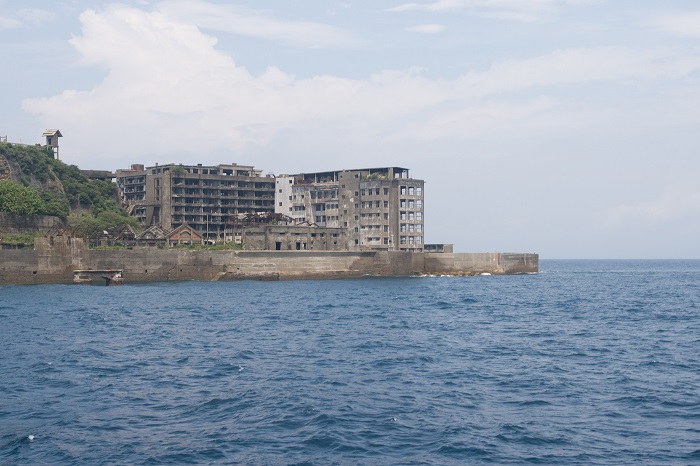 The most important role for the Japanese Hashima had from 1810 when coal was first discovered on the island, and since then until 1974, the island was used as a seabed coal mining facility.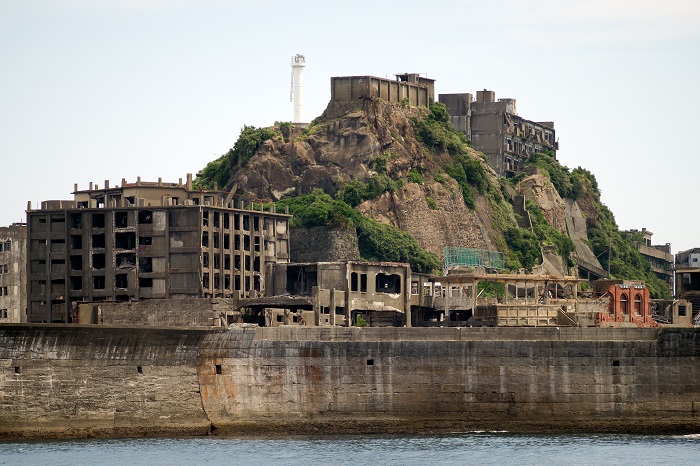 In 1890, the island was bought from Mitsubishi Goshi Kaisha Company which later started extracting coal from undersea mines, where four main mine-shafts reaching up to 1 km (0.62 mi) in depth were built, which aided in the extraction of coal that numbered to be around 15 million tons of coal.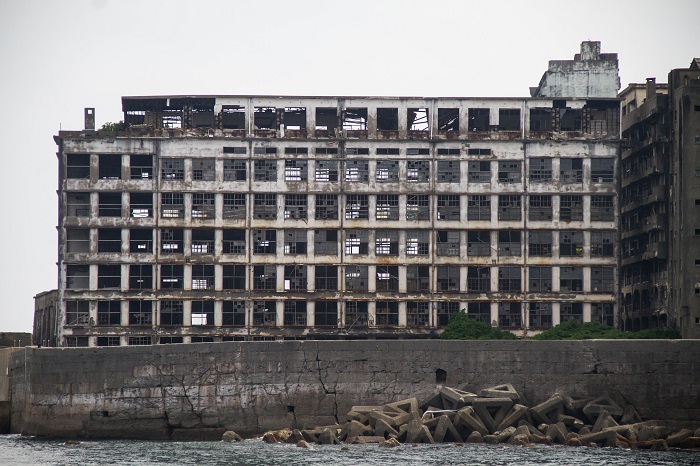 The apartment buildings which we see nowadays have started being constructed since 1917, and the main construction material used for them was the concrete since it offers a great protection from typhoon destruction. Throughout the years, more and more buildings were built, however, as petroleum replaced coal in Japan in 1960s, the mines were slowly being abandoned with the official abandonment in 1974.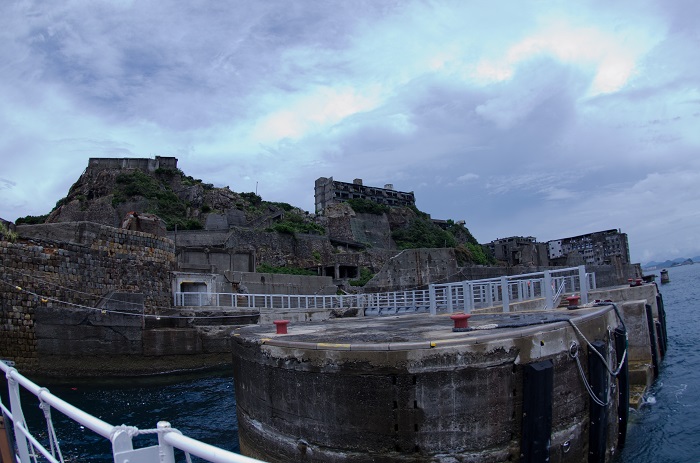 The highest number of residents ever to resided on the island was in 1959, where the population density was 835 people per hectare, and according to the census it was counted that there were 5,259 residents. Today, the island belongs to the city of Nagasaki which since 2009 allowed all those willing enough to explore a forgotten, abandoned world to get there and explore the ruins.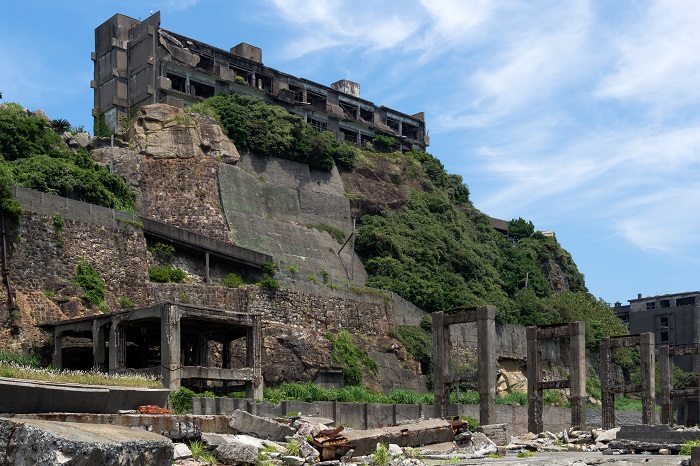 At first, there were plans to bury the island under rubbish, however, with the help of some advocates for preservation, the grass growing structures with vines covering collapsing walls, Hashima has become one of Nagasaki's most visited attractions.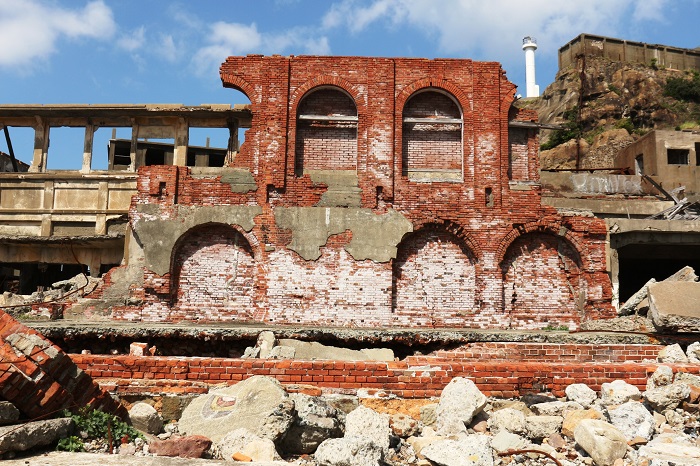 The frequent subject of discussion among enthusiasts for ruins, with the greater attention that is received for the island, begs the question whether the buildings that are collapsed due to the strong typhoons should be restored, and those which are in danger of collapse to be stabilized, nevertheless, once that is done, the island will loose its originality.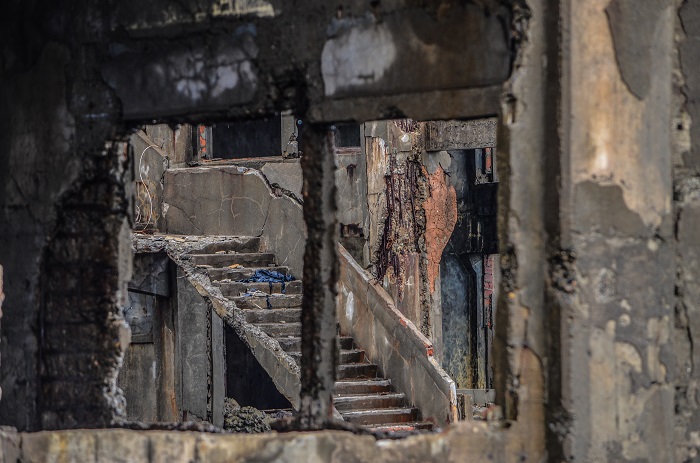 Still, in 2009, Japan requested for the island to be put on the UNESCO World Heritage List among with 22 other industrial sites, which was approved by the organization on 5 July 2015.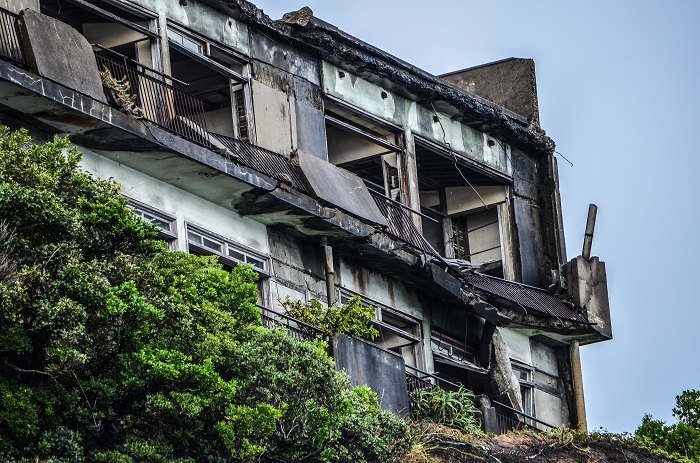 With operators providing tours to the visitors of Hashima Island, the sightseeing of this eerie place is definitely quite memorable, as every visitor can see what can come from further industrialization of the countries, and with the appearance of the island in plenty of feature films and games, more people would get the urge to visit this impressive abandoned place.