The Dancing House, or also known by the other nickname Fred and Ginger, is a building occupied by the Nationale-Nederlanden insurance company, located on the Rašínovo nábřeží (Rašín Embankment) in Prague, the capital of the Czech Republic.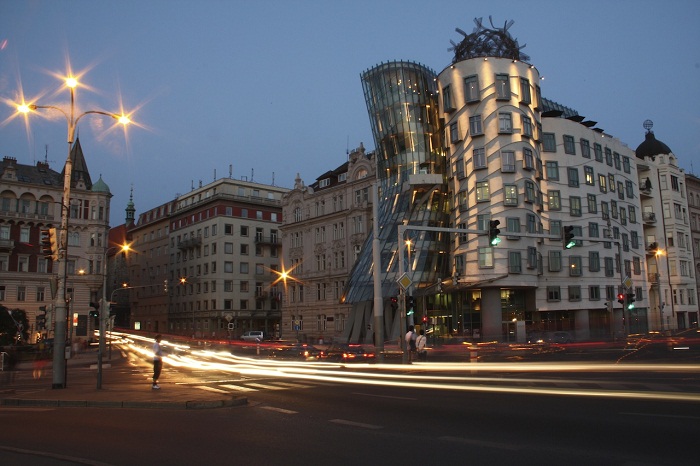 At the time when the building was designed, from 1992 until 1996, the very non traditional design was controversial, because the surroundings of the building are in the Baroque, Gothic and Art Nouveau buildings, something for which Prague is very famous.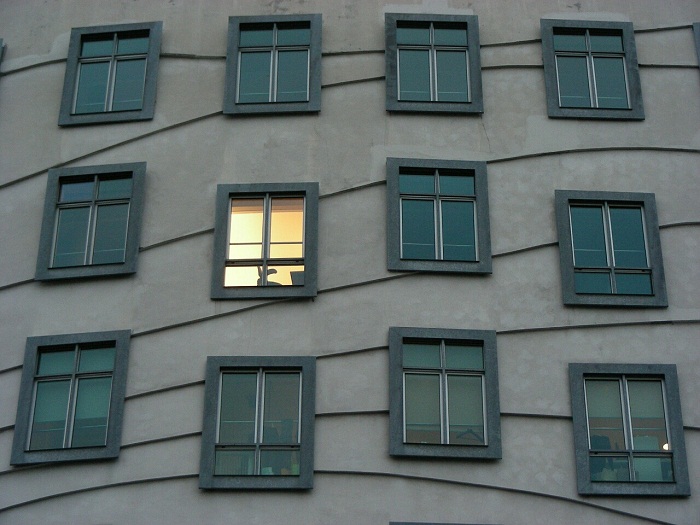 The designers of the building are the Croatian-Czech architect Vlado Milunić in cooperation with the Canadian-American architect Frank Gehry, with the idea for an example of a deconstructivist architecture, with an unusual shape, where you can actually see a couple,  woman and man, dancing together, holding their hands, with a skirt that sways to the music.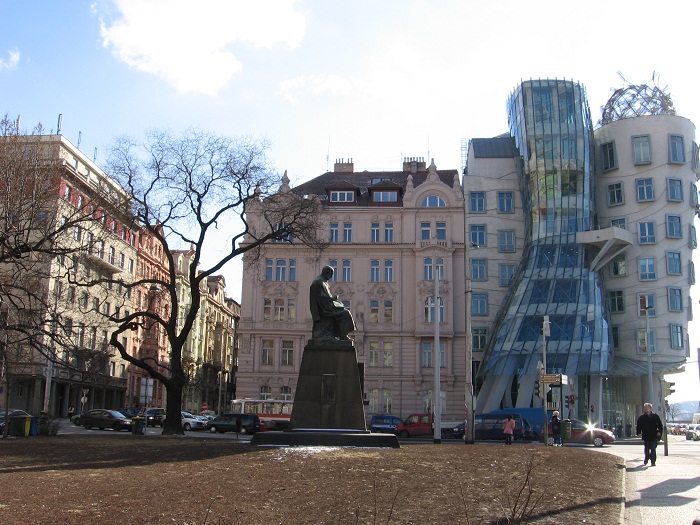 This is something that words actually  can't describe it, but you have got to see it. The dancing shape is supported by 99 concrete panels, each different shape and dimension. On the top of the building is a large twisted structure of metal nicknamed Medusa.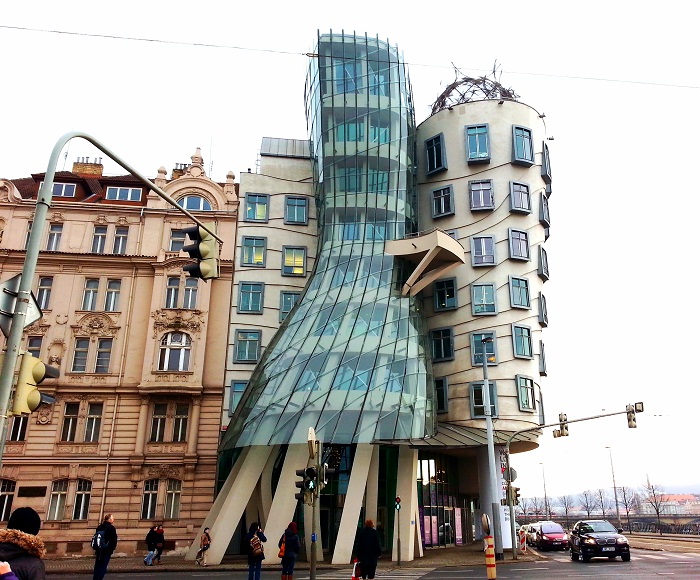 The building has two different bodies. One is a tower of glass that is to half height and is supported by curved pillars, and the other runs parallel to the river, which is characterized by the moldings that follow a wavy motion and distributed through the windows so the non-aligned.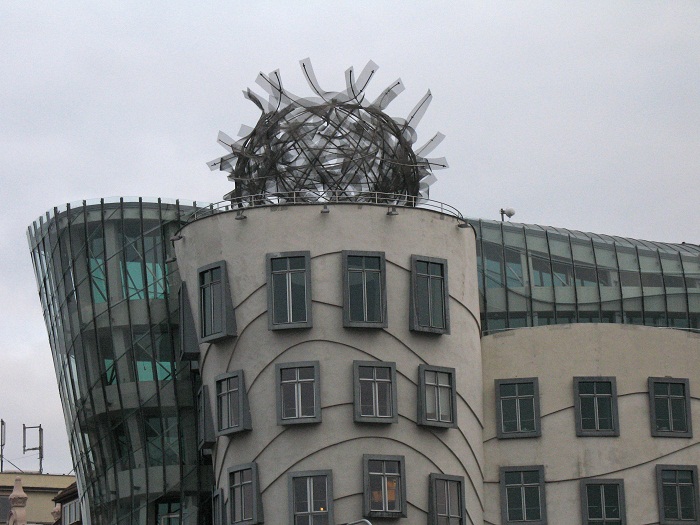 The Dancing House is used as an office building which is closed to the public, with only option, the restaurant on the top floor. The top floor of Dancing House is the only part of the building open to the public, and is home to one of the city's leading restaurant, the Ginger & Fred Restaurant.