Ještěd Tower is a television and hotel tower which is built on top of the Ještěd mountain, located next to the city of Liberec, in the Czech Republic. Mount Ještěd is a symbol of Liberec region and at the altitude of 1,012 meters (3,320 feet) also dominates North Bohemia.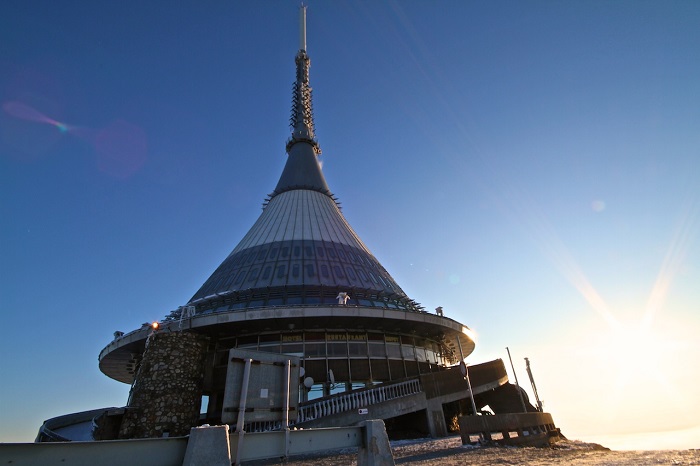 Previously there has been another hotel which burned to the ground, and since 1963 planning was done for a hotel and television tower to be built on the peak. The architect who designed this tower is Karel Hubáček, from the SIAL Liberec firm, with the help for the interior from Otakar Binar and stress-analysis work from Zdeněk Patrman.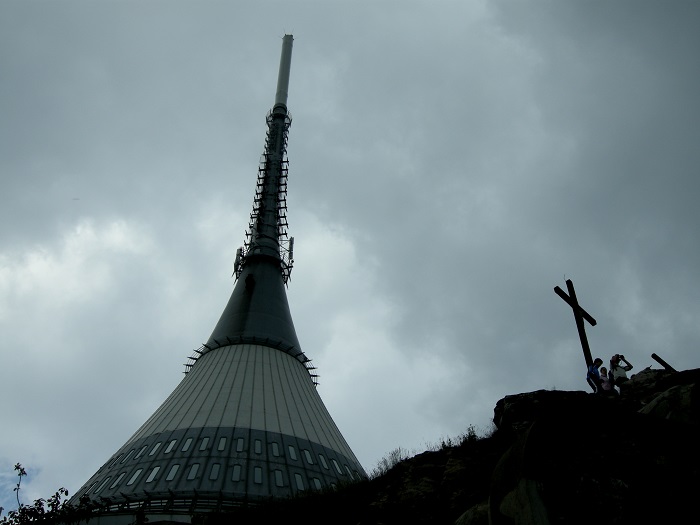 The breaking ground was in July 1966, where the whole project was carried out from the Liberec company Pozemní stavby. This unusual building also called for unusual building techniques, some of which were put into practice for the first time here.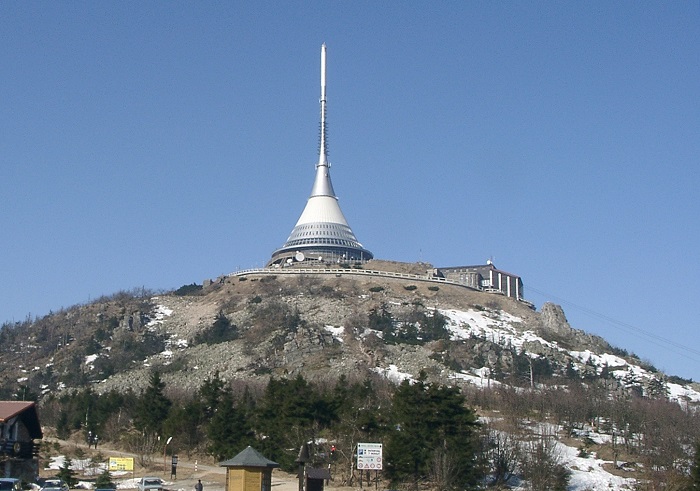 In order to place the antennae inside the building it was necessary to develop a special laminate casing, which is why this project has caught the eye of the international architects. The opening of the building was in September 1973, with 94 meters (308 feet) height from bottom to tip of the antenna.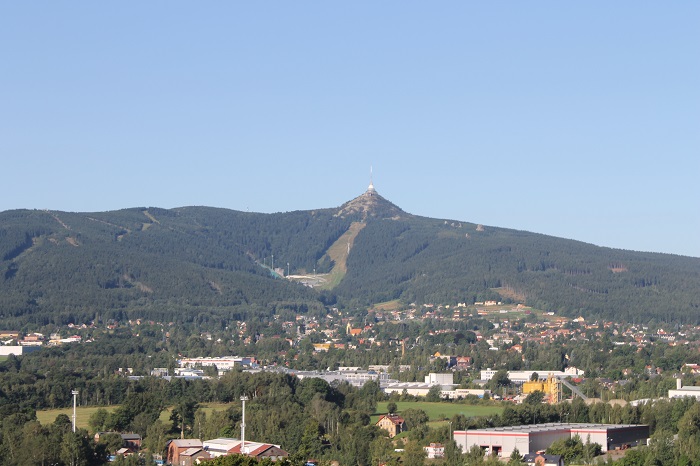 The building structure is completely modern and unusual for the time when it was built. The mountain peak with the aerodynamic circular tower which is wide at the base and swooped up to a bee-sting point at the top, it shows how the building adopted the slope of the hill and extended it so that it seemed almost like the hilltop was built for the tower, rather than the other way around.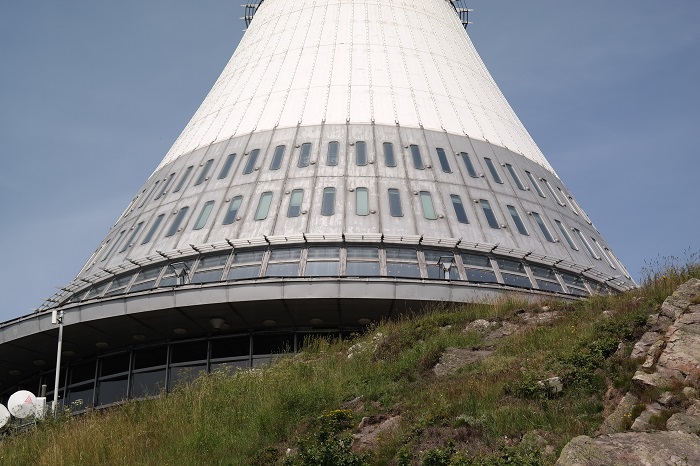 Ještěd Tower is visible for miles around and it has become a symbol of Liberec and the region, and is possibly the most recognizable modern building in the country. Accessible with a gondola, this is the symbol for which the city of Liberec is known.