Cristo Rei of Dili is a statue that depicts Jesus Christ on top of a globe, and is located in the capital city of the Democratic Republic of Timor-Leste.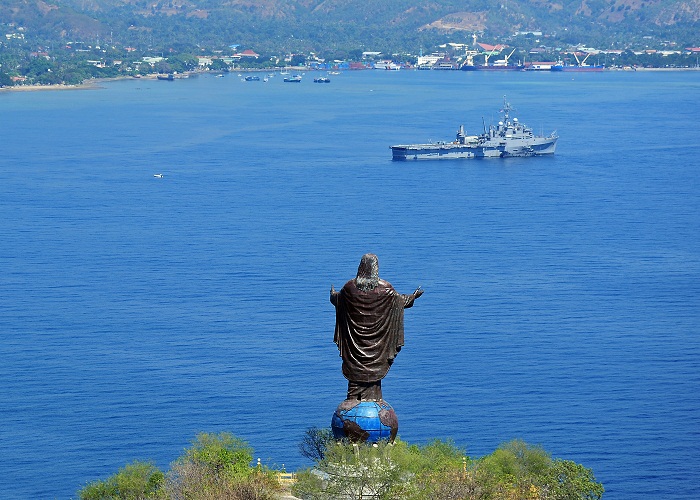 It is 27 m (89 ft) tall, and designed by Mochamad Syailillah, who is better known as Bolil. At the beginning the idea of creating this statue was proposed by the East Timor governor José Abilio Osorio Soares to President Suharto, which was intended as a present for the 20th anniversary of the integration of Timor-Leste into Indonesia.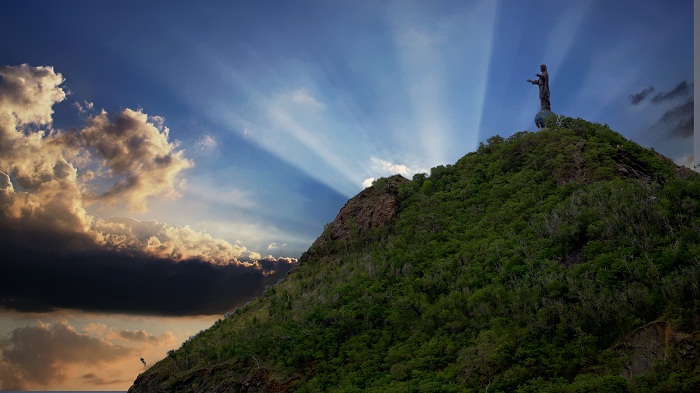 The statue was financed at the beginning with donations, however it was not enough so the contributions from the civil servants and business elite was necessary. It took almost an year of working to create the body of the statue, which was fabricated by 30 workers in Sukaraja, Bandung.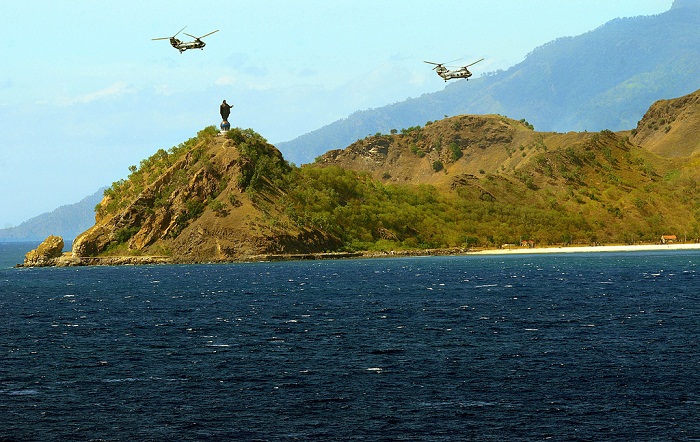 It was made of 27 separate copper sections, which were then loaded onto three trailers and shipped to Dili. Reconstruction of the statue, including the globe and a 10-meter-high cross, took three months.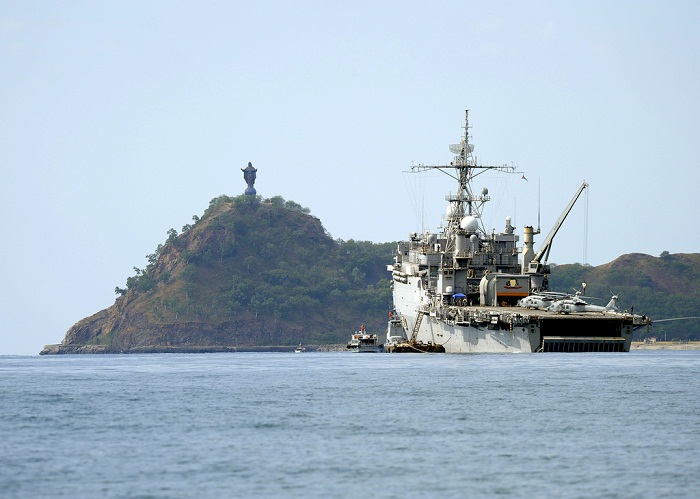 The statue finally was erected on 15 October 1996, with the Roman Catholic bishop Carlos Filipe Ximenes Belo, together with President Suharto and East Timor Governor José Abilio Osorio Soares, directly witnessing the revelation of this statue from the air using a helicopter.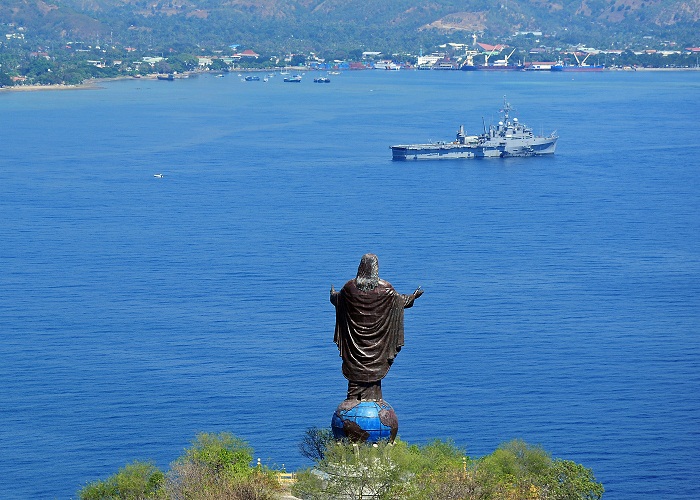 Being as one of the landmarks of the capital city, it overlooks the bay of Dili, and it is definitely one of the most known sights of Timor-Leste.