Chiang Kai-shek Memorial Hall is a prominent national monument, as well as landmark and tourist attraction which is erected in the memory of the former President of the Republic of China, Chiang Kai-shek, and located in the capital city of Taiwan, Taipei.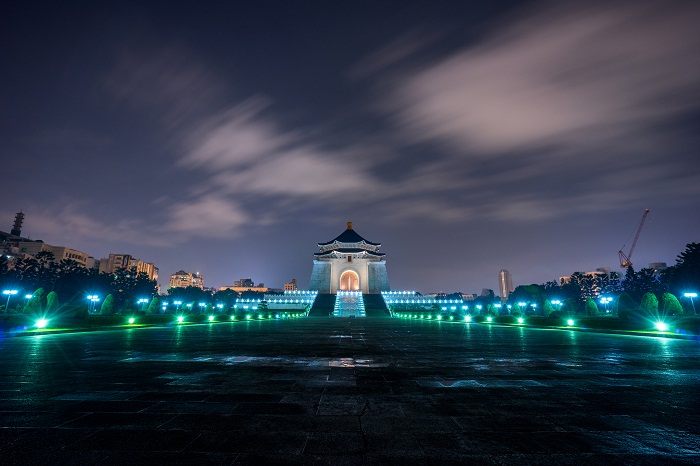 As the entire nation mourned the passing of the President in April 1975, in order to commemorate the memory of the Taiwanese great leader, the funeral committee members decided to build this impressive structure on the Liberty Square, as it is the politically motivated name.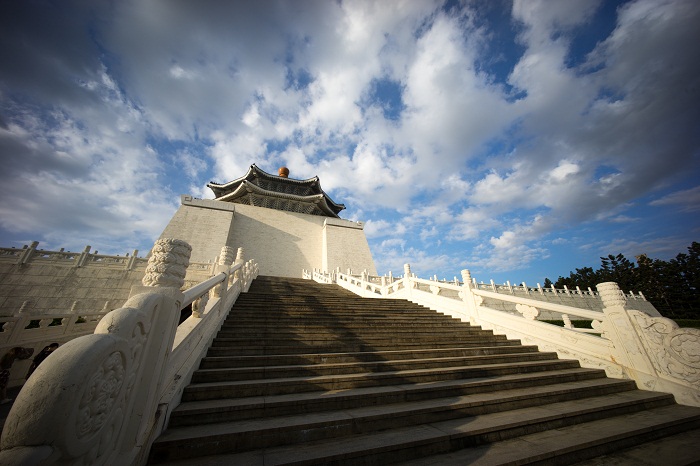 The beginning of the construction took place in October 1976, and it was completed on 5 April 1980, using mostly concrete and marble as construction material. With a total height of 76 meters (249 feet), the Memorial Hall is completely white with four sides, where the octagonal roof has a distinctive blue color and ends at the top with interesting red peak which together are showing the Taiwanese flag.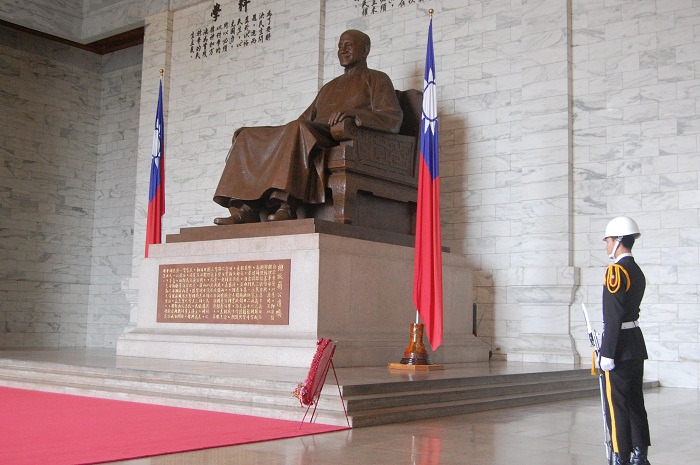 The shape of the roof is intentionally chosen due to the fact that in Asia the number eight is traditionally associated with abundance and good fortune. There are two sets of white stairs that lead to the main entrance, each with 89 steps to represent Chiang's age.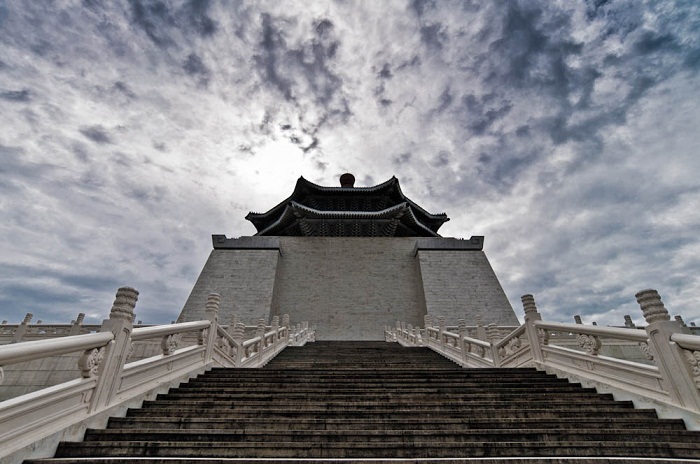 One can see right away the library and museum documenting the life and career of the great leader, as well as exhibits linked with the Chinese history when the Republic of China was in charge of the mainland China too. When reaching the upper levels, one can see the main hall in which there is a large statue of Chiang Kai-shek, where a guard mounting ceremony is taking place in regular intervals.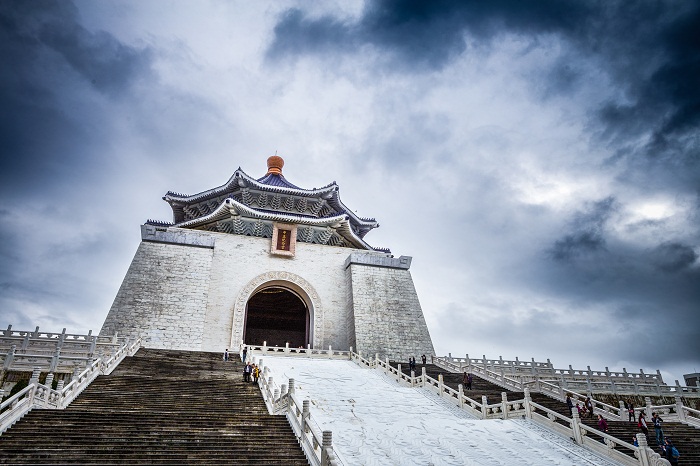 There are characters behind the statue that read: Ethics, Democracy and Science, together with the inscriptions on the side "The purpose of life is to improve the general life of humanity" and "The meaning of life is to create and sustain subsequent lives in the universe".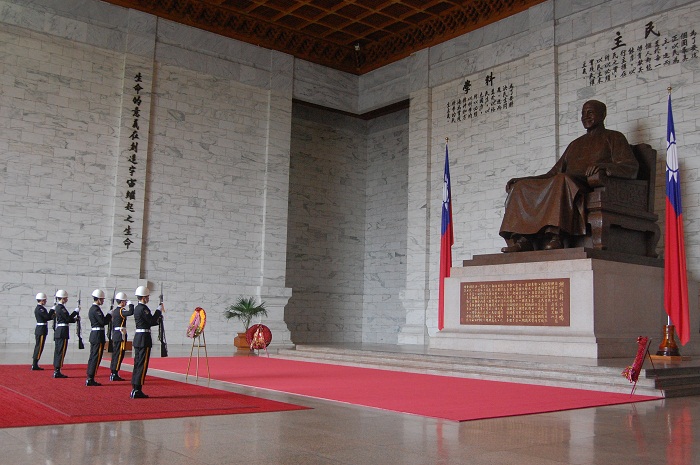 As it is the most well known monument in the Taiwanese capital, it definitely is one of the most visited sites in the country, which for sure is going to attract more people who are eager to learn more about the history of the Republic of China.